Isis in Iraq: Obama authorises 1,500 more US troops to train Iraqi and Kurdish forces
American troops are training Iraqi and Kurdish forces to fight Isis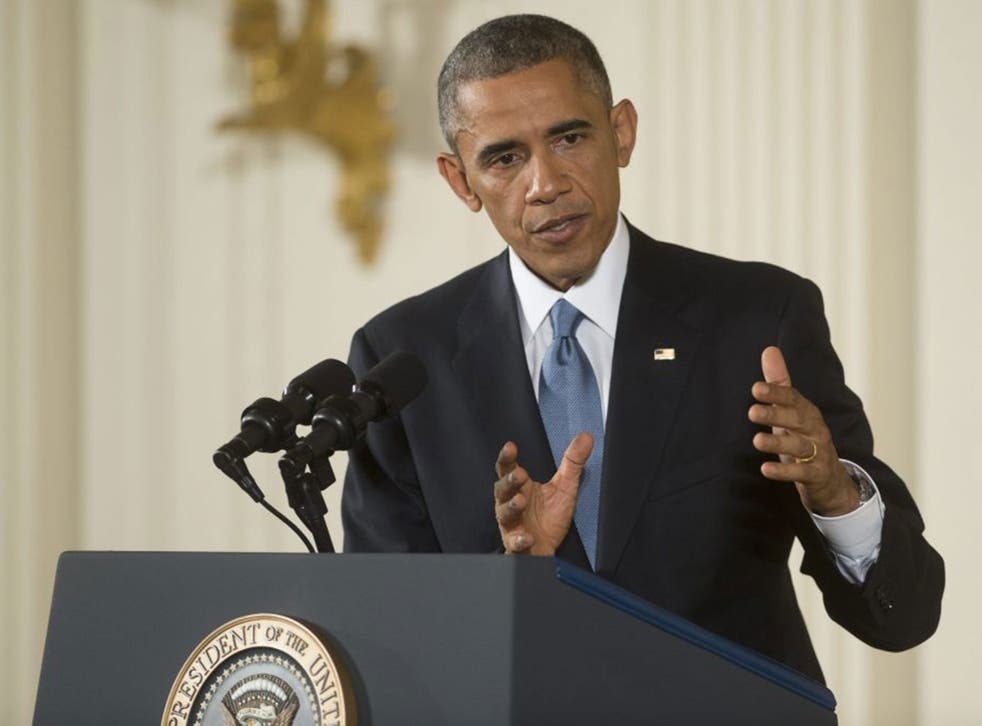 Barack Obama has authorised the US military to send up to 1,500 more troops to Iraq on top of the current total of around 1,400 to bolster efforts to combat Isis.
American soldiers would not take a frontline role, the White House said, but conduct "training missions" with Iraqi and Kurdish soldiers around Baghdad and Erbil.
The move comes less than a fortnight after the last British and American troops left Afghanistan and despite international condemnation of Isis' atrocities, the public are still wary of another interventionist war.
Air strikes by the US, Britain and allies are still hitting Isis militants in Iraq and Syria but the Islamist force has held many of the towns and cities gained in its bloody advance earlier this year.
A spokesperson for the White House said training would be co-ordinated with multiple coalition forces and funded by a $1.6 billion (£1 billion) "Iraq train and equip fund" submitted to the US congress.
The move would bring the total US forces in Iraq to about 3,100 and mark their first return to Anbar province since the last war ended.
The announcement came on the day a suicide bomber in a lorry packed with explosives killed a senior police commander conducting an operation against Isis at Iraq's biggest oil refinery.
Timeline: The emergence of Isis

Show all 40
The militant group, which calls itself the Islamic State, is fighting to establish a hardline caliphate straddling Iraq and Syria.
Additional reporting by AP and Reuters
Join our new commenting forum
Join thought-provoking conversations, follow other Independent readers and see their replies