Iraqi special forces declare 'game over' for Isis in Mosul as western districts retaken
Despite end of mission, battle still rages in a few neighbourhoods and hundreds of civilians flee each day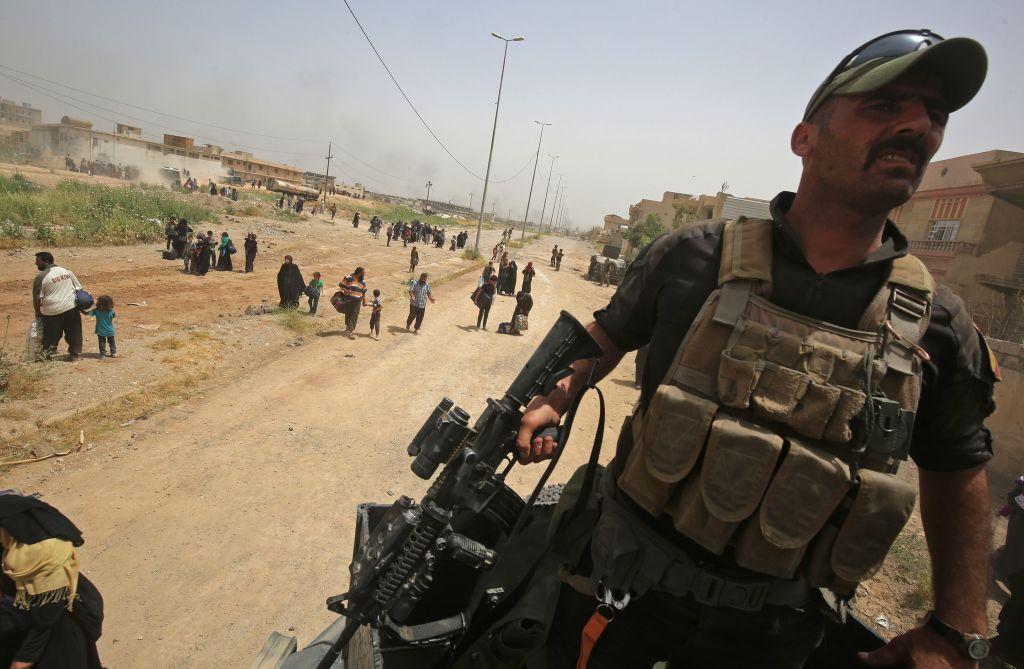 Iraq's special forces have declared their mission in Mosul complete after some of the last remaining western districts were retaken from Isis.
Despite the announcement, battles are still raging in a handful of neighbourhoods, forcing hundreds of civilians to flee each day.
Isis, which seized the ancient city in June 2014, still controls around eight square kilometres of western Mosul, including the densely populated Old City where some of the fiercest and most gruelling final battles are expected to play out in the narrow streets that are impassable for tanks.
Special forces spokesman Sabah al-Numan said his troops had completed their initial mission, but stood ready "to support any other forces if we are ordered to by the Prime Minister".
The battle to retake the city from the jihadis began in November as a joint initiative between Iraqi government forces, the Kurdish Peshmerga and US-led coalition, and has so far displaced an estimated 700,000 people.
The UN has warned that up to 200,000 more people could flee Mosul as Iraqi forces push into the final Isis strongholds.s with US-led allied militia
"As military operations intensify and move closer to Mosul's Old City area, we expect that up to 200,000 more people will flee," Lise Grande, the UN Humanitarian Coordinator for Iraq, said in a statement this week, describing the figures as "alarming".
In pictures: Mosul offensive
Show all 40
"The numbers of the people moving are now so large, it's becoming more and more difficult to ensure civilians receive the assistance and protection they need."
Human Rights Watch said the Iraqi army and other local security officials had forced over 300 displaced families to return to districts of Mosul that are still at risk of attack by Isis fighters.
"These families should not be forcibly returned to unsafe areas and areas that lack adequate water, food, electricity, or health facilities," said Lama Fakih, deputy Middle East director at Human Rights Watch.
Elsewhere in central and southern Iraq, a series of bombings in the past few days have left at least 27 people dead.
A suicide bombing near the oil-rich city of Basra killed at least eight people and wounded 41 others, according to a military commander.
Children of Mosul describe life under Islamic State
Five civilians and three troops were killed when the bomber blew up his explosives-laden car at a checkpoint north of Basra just behind a bus waiting to be cleared, said chief of the Basra Operations Command, Lieutenant General Jamil al-Shimmari.
A second attacker drove down a desert road after the explosion and security forces killed him, Lt al-Shimmari added.
Isis claimed responsibility for the attack, saying it targeted Iraqi Shia Muslims, who make up the overwhelming majority of Basra's population.
Isis has also claimed responsibility for a double suicide bombing in Baghdad that killed at least 19 people and wounded 33.
Analysts have warned that as Isis loses its city strongholds of Mosul and Raqqa, the group is likely to step up its bombing campaign against civilians elsewhere.
Additional reporting by AP
Join our commenting forum
Join thought-provoking conversations, follow other Independent readers and see their replies