Isis loses a third of its territory in Syria and Iraq, analysts say
In the first nine months of 2016, the group lost a chunk of territory the size of Sri Lanka
Caroline Mortimer
Sunday 09 October 2016 13:43 Comments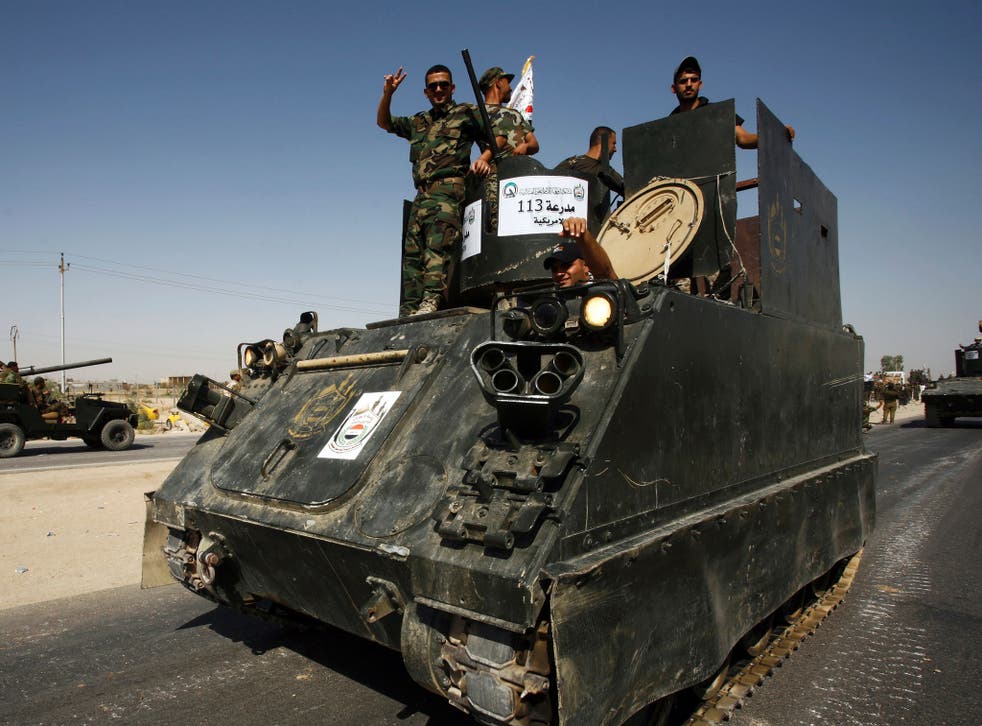 Isis has lost more than a quarter of the territory it once controlled in Iraq and Syria, new data shows.
Analysis by defence analysts IHS shows that the area under the terror group's control has shrunk by 28 per cent since its peak in January 2015 as counter insurgents and air strikes push the jihadists back.
In the first nine months of this year, Isis lost a chunk of territory roughly the size of Sri Lanka as the total area under its control fell from 30,115 sq miles to 25,290 sq miles.
But the rate of territory loss appears to have slowed as Russia begins scaling back the number of air strikes against Isis targets.
IHS analysis has showed at the start of 2016 Isis was the target of 26 per cent of Russian air strikes but this had dropped to 17 per cent by the summer as it stepped up its assault on rebels in Aleppo.
In the three months to October Isis has lost just 1,080 sq miles.
Alex Kokcharov, principal Russia analyst at IHS told the BBC: "Last September, President Vladimir Putin said it was Russia's mission to fight international terrorism and specifically Isis.
In pictures: Civilians freed from Isis in Manbij

Show all 11
"Russia's priority is to provide military support to the Assad government and, most likely, transform the Syrian civil war from a multi-party conflict into a binary one between the Syrian government and jihadist groups like Isis; thereby undermining the case for providing international support to the opposition."
Russia and Bashar al-Assad's forces have been accused of war crimes during their prolonged assault on Aleppo.
The British, French and US ambassadors to the United Nations walked out of an emergency session of the Security Council last week after their Syrian counterpart rose to defend the assault which has included attacks on aid convoys and hospitals.
Columb Strack, senior analyst and head of the IHS Conflict Monitor, said the decline in Isis's territory since July is "relatively modest in scale, but unprecedented in their strategic significance".
He said: "The loss of direct road access to cross-border smuggling routes into Turkey severely restricts the group's ability to recruit new fighters from abroad, while the Iraqi government is poised to launch its offensive on Mosul."
Iraqi forces have secured the key Qayyarah Airbase as they push the group back towards Mosul.
US and Iraqi soldiers are preparing for an assault on the jihadist group's second city and last major stronghold in Iraq which experts predict is likely to begin next week.
Register for free to continue reading
Registration is a free and easy way to support our truly independent journalism
By registering, you will also enjoy limited access to Premium articles, exclusive newsletters, commenting, and virtual events with our leading journalists
Already have an account? sign in
Join our new commenting forum
Join thought-provoking conversations, follow other Independent readers and see their replies