WATER WARS
Dead seas: How a water crisis in Jordan could threaten Middle East peace
Jordan, one of the world's driest countries, is in desperate need of water, or the region's security and vital peace deals are on the line, Bel Trew reports in the third part of her Water Wars series
Monday 22 October 2018 13:02 Comments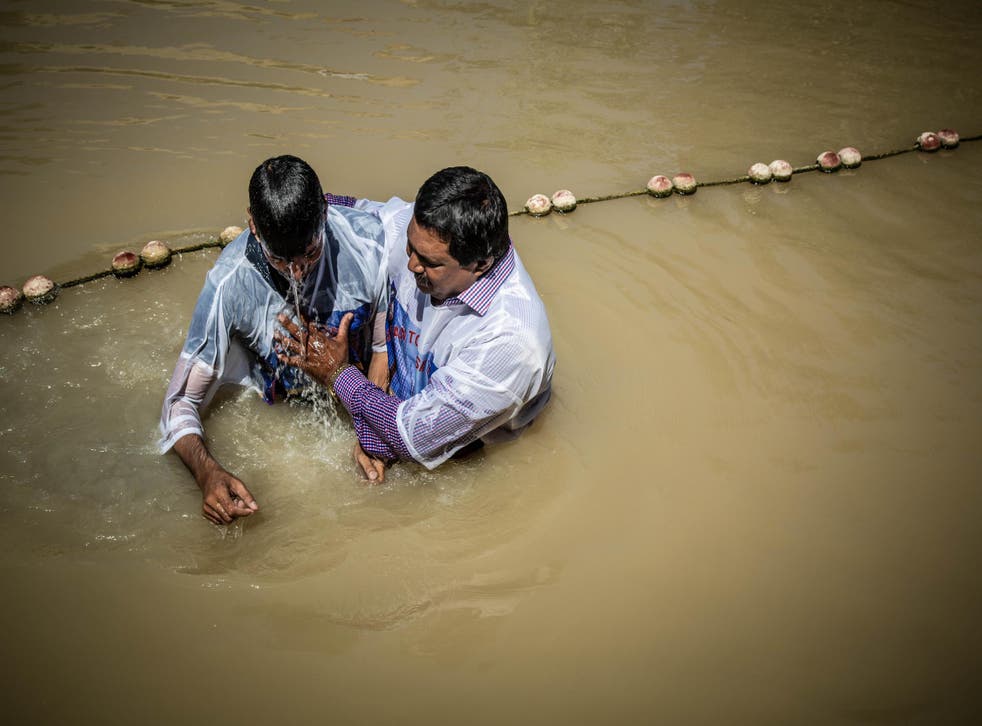 Clad in identical polyester robes printed with pixelated pictures of Christ, the pilgrims on either side of the Jordan River gingerly nose their toes into its pea-green waters.
Separated by just three metres of swamp, this border has to be the strangest and shortest in the world.
Opposite us is the West Bank, in the occupied Palestinian Territories, where a large group sings hymns on manicured decking that trips up to an enormous Israeli flag.
Join our new commenting forum
Join thought-provoking conversations, follow other Independent readers and see their replies