Just days after seizing Palmyra, Isis massacres 400 people in the ancient city
Most of the people murdered were women and children
Doug Bolton Comments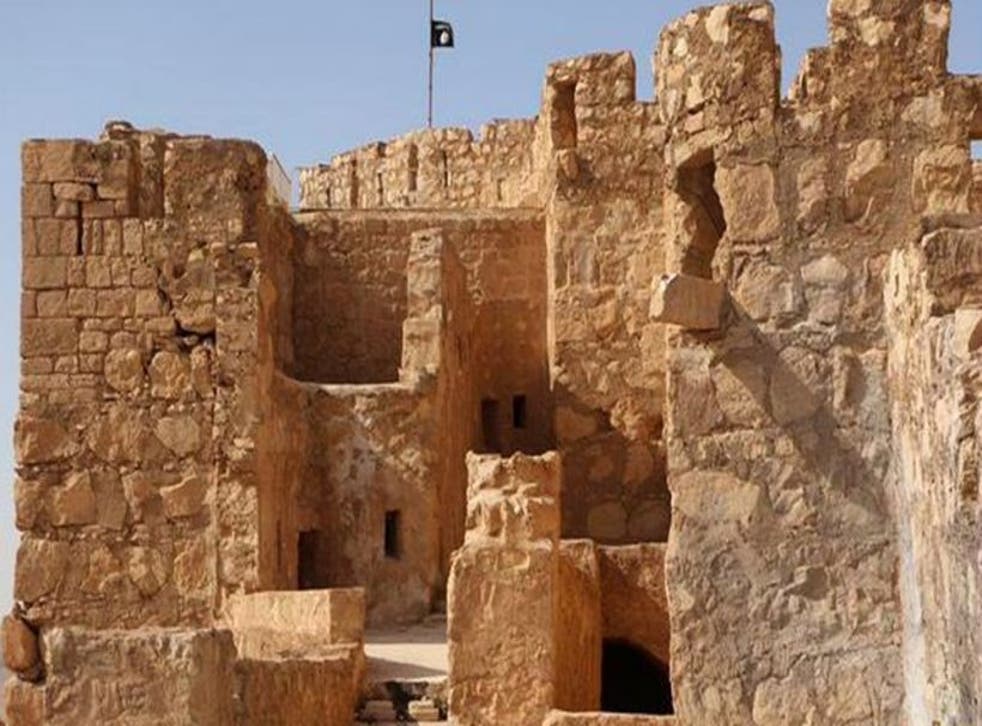 Isis has slaughtered more than 400 mostly women and children in the ancient city of Palmyra, two days after capturing the ancient city.
Syrian state television reported the massacre, quoting residents of the city.
The state news agency said: "The terrorists have killed more than 400 people.. and mutilated their bodies, under the pretext that they cooperated with the government and did not follow orders."
Opposition activists claimed that hundreds of bodies littered the streets. They said that many of the victims were from groups or families loyal to the government.
Amongst the dead were state employees - including the head of the nursing department at the city hospital, and all of her family members.
Isis supporters released videos of militants searching government buildings, looking for victims and pulling down pictures of Syrian President Bashar Al-Assad and his father.
Palmyra, a city of 50,000 people is known for its world-famous Roman ruins, including well-preserved temples, colonnades, and a theatre.
Fears are growing that the group will destroy these priceless remains, given their past record.
In February, a video emerged of Isis militant ransacking a museum in the northern Iraqi city of Mosul, destroying ancient statues with hammers and drills.
Upon entering Palmyra, the group captured a prison in the city, and released images of weapons and explosives they seized there.
Isis only captured the ancient city on Wednesday, yet have already shown incredible violence and brutality to the city's residents.
Although it is not immediately possible to verify the accounts, the story is consistent with reports that Isis fighters has carried out numerous executions since taking the city.
Rami Abdurahman, from the Syrian Observatory for Human Rights, said that a large number of Syrian troops had disappeared, and it is not yet clear where they are.
However, pictures released today by Isis propaganda channels show what they claim is a group of 20 Syrian army soldiers, that they claim were captured in Palmyra.
There is no confirmation yet that they men in the picture are the missing soldiers, nor that they are who Isis claims them to be.
The capture of Palmyra is of strategic importance - the city is close to military bases and gasfields, which can provide the group with weapons, fuel and money.
There are also a number of highways that lead to the capital of Damascus, the refuge of President Bashar Al-Assad.
Additional reporting by Reuters
Register for free to continue reading
Registration is a free and easy way to support our truly independent journalism
By registering, you will also enjoy limited access to Premium articles, exclusive newsletters, commenting, and virtual events with our leading journalists
Already have an account? sign in
Join our new commenting forum
Join thought-provoking conversations, follow other Independent readers and see their replies