Nimr al-Nimr executions: Fears of further unrest as Saudi prince defends Kingdom's killing of Shia cleric
Mohammed bin Salman said 'the court did not make any distinction between whether or not a person is Shia or Sunni'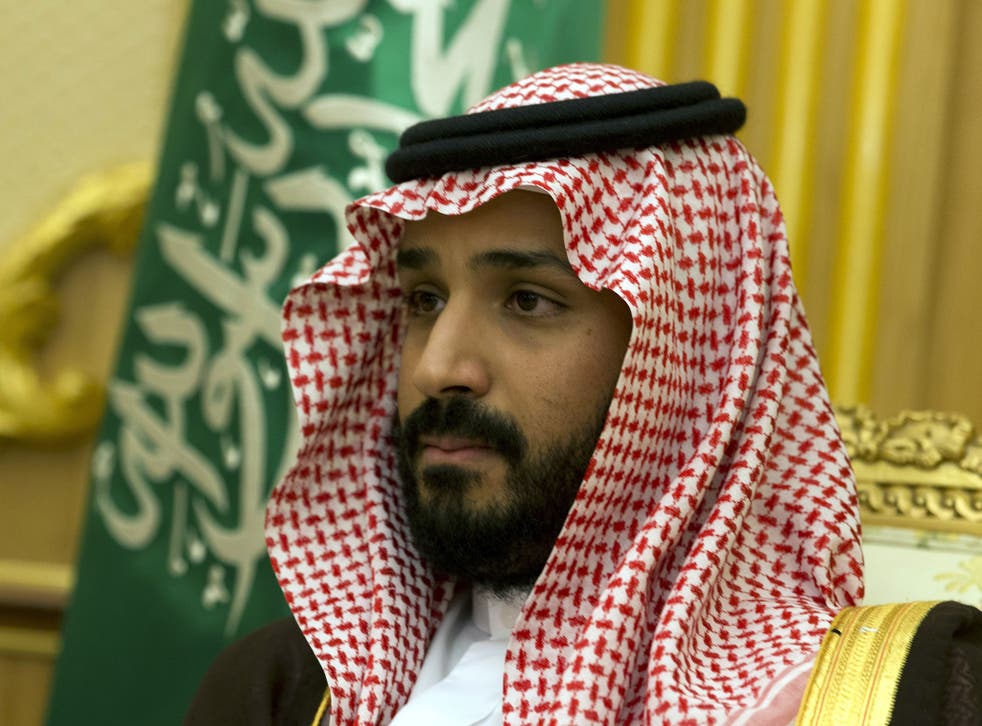 Saudi Arabia's Deputy Crown Prince has defended the kingdom's mass executions, which have sparked regional instability and a crisis in relations with Iran.
He said that fury at the execution of a lone cleric was a "strange thing". Mohammed bin Salman, who is also Defence Minister and the son of King Salman, was asked by The Economist if he now considered Iran to be the kingdom's greatest enemy. He replied: "We hope not. Because a war between Saudi Arabia and Iran is the beginning of a major catastrophe in the region... for sure we will not allow any such thing."
Prince Mohammed defended the executions, which included the killing of Shia cleric Sheikh Nimr al-Nimr. "The court did not, at all, make any distinction between whether or not a person is Shia or Sunni," he said. "They are reviewing a crime, and a procedure and a trial and a sentence, and carrying out the sentence."
Relations between Iran and Saudi Arabia deteriorated further as Tehran severed all commercial ties with Riyadh and accused Saudi jets of attacking its embassy in Yemen's capital, Sanaa.
On Thursday night, in Saudi Arabia's eastern Shia heartland, people were due to gather to honour the executed cleric. There were fears it could spark further unrest, as witnesses in eastern Saudi towns reported hearing gunfire and armoured personnel carriers driving through streets.
Iran's state-run news agency said a Saudi-led air strike hit the Iranian embassy in Sanaa. There was little visible damage to the building.
The diplomatic stand-off between Iran and Saudi Arabia began on Saturday, when the kingdom executed Sheikh al-Nimr and 46 others convicted of terror charges – the largest mass execution it has carried out since 1980. The cleric was a critic of the Saudi government and demanded greater rights for the kingdom's Shia population, but he always denied advocating violence.
Iranian protesters responded by attacking the Saudi Embassy in Tehran and its consulate in Mashhad. Since Saudi Arabia severed ties to Iran, a group of its allies have cut or reduced their ties as well. On Thursday Somalia joined Saudi allies, such as Bahrain and Sudan, and entirely cut diplomatic ties.
The Somali Foreign Ministry said it recalled its acting ambassador to Tehran and ordered Iranian diplomats to leave Somalia within 72 hours over "Iran's continuous interference in Somalia's internal affairs".
In eastern Saudi Arabia, home to the kingdom's 10-15 per cent Shia population, three days of mourning over Sheikh Nimr's death ended on Wednesday night. Mohammed al-Nimr, the sheikh's brother, said a service was planned for Thursday, though authorities had already buried his body in an undisclosed cemetery. There are concerns new unrest could now erupt.
More than 1,040 people were detained in Shia protests in eastern Saudi Arabia between February 2011 and August 2014, according to Human Rights Watch. The watchdog alleged Saudi officials discriminate against the Shia by rarely allowing them to build mosques and limiting their access to public education, government employment and the justice system.
Iran has banned the import of goods from Saudi Arabia, according to Iranian state television. It said the decision was made during an emergency meeting of the cabinet of President Hassan Rouhani. Iran's annual exports to Saudi Arabia are worth about £90m a year and are mainly steel, cement and agricultural products.
Meanwhile, Saudi Foreign Minister Adel al-Jubeir arrived in Pakistan's capital, Islamabad, for meetings with Pakistani leaders. Pakistan, predominantly a Sunni state but with a large Shia minority, has expressed hope that Saudi Arabia and Iran will improve relations.
AP
Register for free to continue reading
Registration is a free and easy way to support our truly independent journalism
By registering, you will also enjoy limited access to Premium articles, exclusive newsletters, commenting, and virtual events with our leading journalists
Already have an account? sign in
Register for free to continue reading
Registration is a free and easy way to support our truly independent journalism
By registering, you will also enjoy limited access to Premium articles, exclusive newsletters, commenting, and virtual events with our leading journalists
Already have an account? sign in
Join our new commenting forum
Join thought-provoking conversations, follow other Independent readers and see their replies