Russia launches air strikes in Syria against Assad enemies - as it happened
Vladimir Putin secured parliamentary approval for intervention this morning
Lizzie Dearden
Wednesday 30 September 2015 14:12 Comments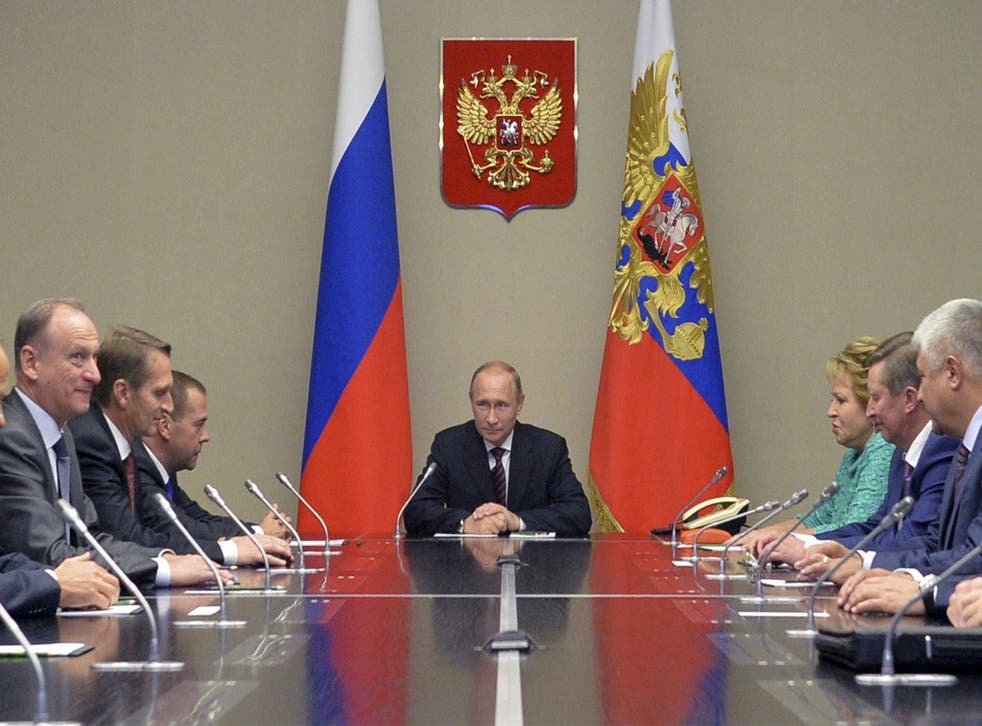 Russia has confirmed it launched its first air strikes in Syria today and insisted Isis was targeted, amid reports of other rebel groups being hit. Here are the latest updates:
Please allow a moment for the blog to load
Russia confirmed it launched air strikes against Isis on Wednesday after Vladimir Putin secured unanimous backing to intervene in support of the Kremlin's controversial Syrian allies.
Moscow gave Washington just an hour's notice of the strikes, US officials said, adding that Russia appeared to have hit areas of Homs government that were not under Isis control.
Activists in Homs and Hama provinces have posted images and video online claiming to show Russian planes bombing groups of non-Isis rebels who are fighting Bashar al-Assad's forces.
The death toll could not be verified but dozens of fatalities were reported, including civilians, and footage showed injured children being treated in Talbiseh, a Free Syrian Army stronghold.
But the Russian Defence Ministry insisted that its attacks were directed at Islamic State military targets.
The Homs area is crucial to President Bashar al-Assad's control of western Syria. Insurgent control of that area would bisect the Assad-held west, separating Damascus from the coastal cities of Latakia and Tartous, where Russia operates a naval facility.
"The military aim of our operations will be exclusively to provide air support to Syrian government forces in their struggle against Isis," Sergei Ivanov, the Kremlin's chief of staff, said before reports that the strikes had started.
Russia has been steadily dispatching more and more military aircraft to a base in Latakia, regarded as an Assad stronghold, after the Syrian government suffered a series of territorial losses.
Moscow has already sent military experts to a recently established command centre in Baghdad which is coordinating air strikes and ground troops in Syria in co-operation with Assad's forces and the governments of Iran and Iraq.
Additional reporting by Reuters
Register for free to continue reading
Registration is a free and easy way to support our truly independent journalism
By registering, you will also enjoy limited access to Premium articles, exclusive newsletters, commenting, and virtual events with our leading journalists
Already have an account? sign in
Join our new commenting forum
Join thought-provoking conversations, follow other Independent readers and see their replies