Syrian military confirms 48-hour ceasefire in Aleppo
The US-Russian agreement brokered a ceasefire between the Syrian Army and moderate rebel forces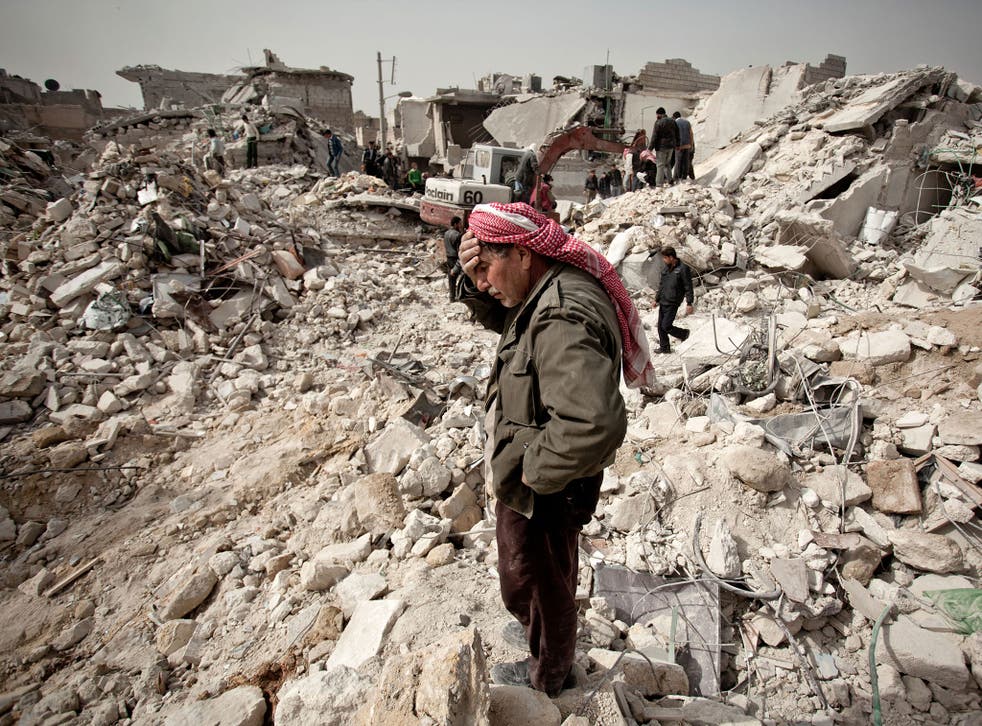 The Syrian Army says it will implement a "regime of calm" in the northern Syrian city of Aleppo.
The ceasefire is scheduled to begin on Thursday morning and last 48 hours.
Earlier, US officials said the US and Russia had persuaded Syria's government and moderate rebels to extend a fragile truce to the country's biggest city.
In pictures: Aleppo bombing

Show all 14
The Syrian government's bombing campaign in Aleppo over the last two weeks has been described as "the worst" among the five-year civil war, the UN political chief told an emergency meeting of the UN security Council.
Jeffrey Feltman demanded the perpetrators be bought to justice at the International Criminal Court.
He said the UN urges all parties "to abide by this immediately and comprehensively," noting "implementation has proven challenging even as it has led to an overall decrease in violence."
Mr Feltman said Aleppo has been subject to "systematic destruction," including from opposition shelling of government-controlled neighborhoods.
He also said the violence and killing must stop.
Deadly attack hits hospital in Syria's Aleppo
Germany's foreign minister welcomed the US-Russian agreement.
Frank-Walter Steinmeier called for President Bashar al-Assad's government and all armed groups to respect the cease-fire in full and give the people of Aleppo "a respite from war and violence."
Mr Steinmeier said in a statement that "if the cease-fire is kept to, that will be far more than a major relief for people in Aleppo."
He said it would be an "important basis" for resuming peace talks in Geneva.
Join our new commenting forum
Join thought-provoking conversations, follow other Independent readers and see their replies