Donald Trump declines Russian invite to send US delegation to Syria peace talks
Decision reignites fears that the US will abandon Syria's rebels and work with the Syrian and Russian governments to defeat Isis instead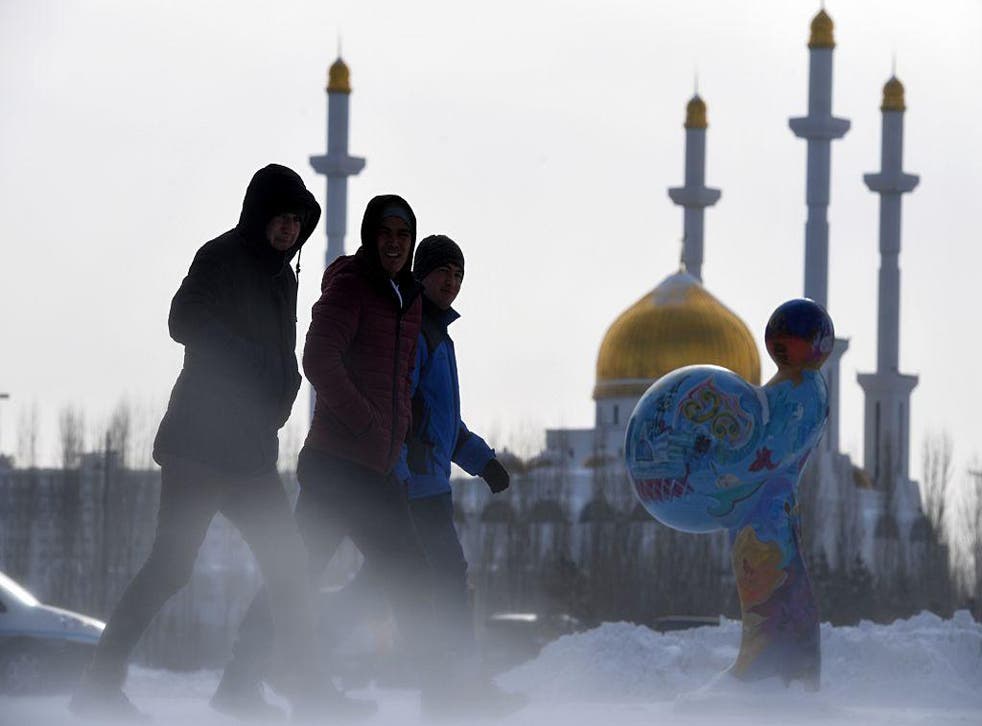 Newly inaugurated US President Donald Trump has decided not to send a US delegation to planned talks on Syria's civil war, which begin in the Kazakh capital next week.
The US was belatedly given a formal invitation to attend the talks in Astana by the Russian and Turkish organisers, but would only be represented by the country's ambassador to Kazakhstan, the US State Department said on Saturday.
"The United States is committed to a political resolution to the Syrian crisis through a Syrian-owned process, which can bring about a more representative, peaceful, and united Syria," a State Department release said.
"Given our presidential inauguration and the immediate demands of the transition, a delegation from Washington will not be attending the Astana conference."
Mr Trump's exact policy position on the almost six-year-long Syrian civil war is unclear. Previously, the US has backed a broad coalition of Sunni rebels fighting against the Syrian regime, and maintained that President Bashar al-Assad must be removed from power.
On the campaign trail Mr Trump said that as president he would like to focus on wiping out jihadi terror organisations such as Isis, indicating that he could be willing to work with Mr Assad's government to achieve their shared objective.
President Trump has previously stated that while he "did not like [Mr Assad] at all", shoring up his regime is the best way to stem the extremism that has flourished in the chaos of the civil war and threatens the US.
In Pictures: The crisis unfolding in Syria

Show all 30
He has also been emphatic about mending ties with Russia, Syria's long-standing ally and military backer in the conflict.
"Russia is now totally aligned with Syria, and now you have Iran, which is becoming powerful, because of us, is aligned with Syria… Now we're backing rebels against Syria, and we have no idea who those people are," he said in December, referring to the hardline Sunni Islamist elements present in rebel ranks.
If the US attacks Mr Assad, "We end up fighting Russia," he added.
Mr Trump's election has been welcomed by Moscow, Tehran, and Damascus.
Trump calls critics 'enemies' at inauguration ball as he vows to keep his Twitter account running
The Kremlin has expressed hope that the new US president will be more cooperative on initiatives to end the Syrian war than his predecessor.
"It is obvious that without the United States it is impossible to resolve the Syrian issue," Russian President Vladimir Putin's spokesperson Dimitry Peskov told the BBC on Sunday.
Russia and US and Syrian rebel ally Turkey purposefully excluded former Secretary of State John Kerry from negotiations on the Syrian conflict in December 2016 as the two countries sought to overshadow the involvement of former US President Barack Obama's administration in the peace process.
Several rounds of UN and US brokered talks have so far failed to bring any lasting respite in Syria's war, which the UN estimates has displaced half the population from their homes and killed more than 400,000 people.
Register for free to continue reading
Registration is a free and easy way to support our truly independent journalism
By registering, you will also enjoy limited access to Premium articles, exclusive newsletters, commenting, and virtual events with our leading journalists
Already have an account? sign in
Register for free to continue reading
Registration is a free and easy way to support our truly independent journalism
By registering, you will also enjoy limited access to Premium articles, exclusive newsletters, commenting, and virtual events with our leading journalists
Already have an account? sign in
Join our new commenting forum
Join thought-provoking conversations, follow other Independent readers and see their replies