Jewish university declares sanctuary status after Donald Trump's 'Muslim ban'
More than 200 students signed a petition asking for financial support to undocumented students and staff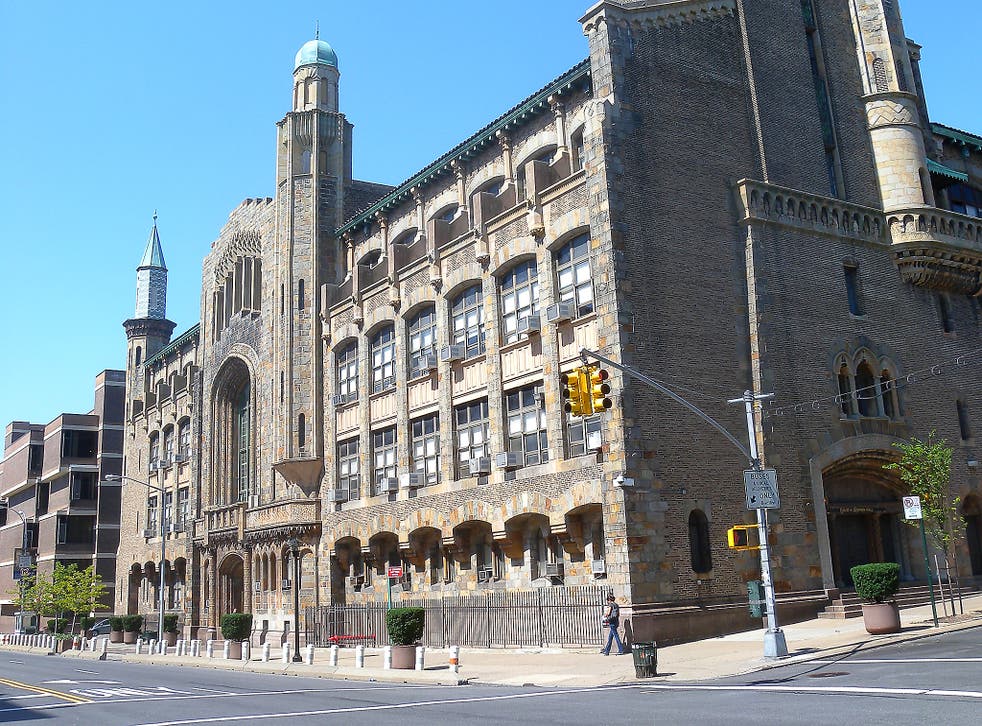 A Jewish University declared itself a "sanctuary campus", which will provide "financial support for undocumented students, staff and faculty" in response to an executive order signed by Donald Trump, which prevents entry to anyone from seven majority-Muslim countries.
Yeshiva University, a private university based in New York, adopted the policy after a petition initiated by the Minority Law Students Alliance was signed by more than 200 students, alumni, administrators and staff at the University's Cardozo's law school.
The petition requested the administrators to refuse entry to immigration officials on the university campuses without a warrant or disclose private information about students and staff without a court-order.
Yeshiva University's website notes more than 500 students and professors from 50 different countries enrol at the institution each year.
The petition also required university administrators to provide financial support to students who may lose their ability to work as they fear Mr Trump's administration will repeal Barack Obama's Deferred Action for Childhood Arrivals (DACA).
Under DACA certain undocumented immigrants, who entered the country as minors, are allowed to receive a renewable two-year period of deferred action from deportation and are eligible for a work permit.
In a statement, the Minority law Students Alliance said: "The petition was written in response to the xenophobic, anti-immigrant Republican presidential campaign and in fear of the repeal of immigration executive order, specifically DACA."
On the same day the university decided to become a "sanctuary campus", Mr Trump announced executive orders including building a wall on the border with Mexico and banning refugees from entering the US.
An executive order has suspended all entry into the US from seven Muslim-dominated countries, Syria, Iraq, Iran, Libya, Somalia, Sudan and Yemen, for 90 days on national security grounds.
Mr Trump also halted the US refugee programme for 120 days and indefinitely for Syrian refugees, which sparked international condemnation.
How Brexit affected Britain's favourite foods from Weetabix to Marmite

Show all 8
President of the university Richard M. Joel said in a statement administrators were taking the issues "most seriously". He reassured the student body that the university will "not disclose any private information" nor "assist in any efforts to investigate or detain" students and staff and will "make every effort" to keep students in class if they are prevented to work.
"I hope this clarifies our position: to support all members of our community to the greatest degree possible under the law," the statement read.
In a separate comment, Mr Joel urged students from the seven country listed to stay in the US.
Other universities in the US have declared themselves as sanctuary universities Wesleyan University and Northwestern University.
President at Wesleyan University, Connecticut, Michael S. Roth previously said: "Since our very beginnings, our country has been immeasurably strengthened by immigrants. Turning our backs on those in need today is worse than heartless. The idea of a religious test for immigrants from some parts of the world is reprehensible, and we believe it to be unconstitutional. These are matters that will be resolved in the courts. Meanwhile, Wesleyan University will remain steadfast in our commitment to treat immigrants and refugees with the dignity and respect they deserve. This is what we mean when we say we are a Sanctuary Campus."
Join our new commenting forum
Join thought-provoking conversations, follow other Independent readers and see their replies