TPP: Angela Merkel 'not happy' about possible demise of Trans-Pacific trade deal
US President-elect Donald Trump says the US will pull out of the deal on his first day in office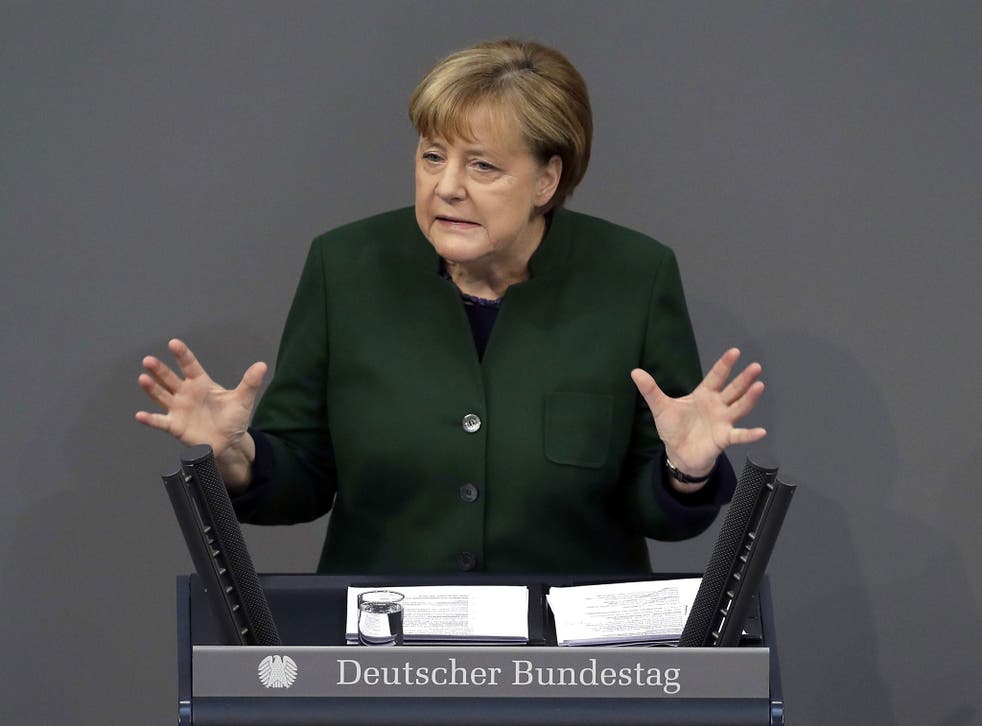 Angela Merkel has said she is "not happy" about the possible demise of the Trans-Pacific Partnership (TPP) trade deal, which Donald Trump has said the US will pull out of on his first day in office.
Although she did not mention the President-elect directly, the German Chancellor called for nations to take a multilateral approach to solving global problems in a speech to the German Parliament on Wednesday.
Ms Merkel said: "I will tell you honestly: I am not happy that the trans-Pacific agreement now will probably not become reality. I don't know who will benefit from that."
She added: "I know only one thing: there will be other trade agreements, and they won't have the standards that this agreement and the hoped-for TTIP agreement have."
She was referring to the planned Trans-Atlantic Trade and Investment Partnership (TTIP) between the US and the European Union.
Mr Trump used his first public address on policy to say the US will quit the TPP deal on his first day in office.
Donald Trump outlines plans for first 100 days in office
He said: "On trade, I am going to issue a notification of intent to withdraw from the Trans-Pacific Partnership — a potential disaster for our country.
"Instead we will negotiate fair bilateral trade deals that bring jobs and industry back on to American shores."
World reaction to President Trump: In pictures

Show all 29
The TPP trade deal was signed by 12 countries which together make up almost half the world's economy.
New Zealand's prime minister John Key suggested the deal could be saved by making some "cosmetic changes" to make it more acceptable to Mr Trump, such as renaming it "the Trump-Pacific Partnership".
President Barack Obama has urged world leaders to continue their work to advance the deal.
As part of his final foreign trip, he met with leaders of the other 11 nations participating in TPP to urge them to ensure the agreements work to reduce inequality.
Join our new commenting forum
Join thought-provoking conversations, follow other Independent readers and see their replies