Turkey coup: President Erdogan shuts down thousands of institutions, including hospitals
Under emergency measures, Mr Erdoğan's government can now detain people for up to 30 days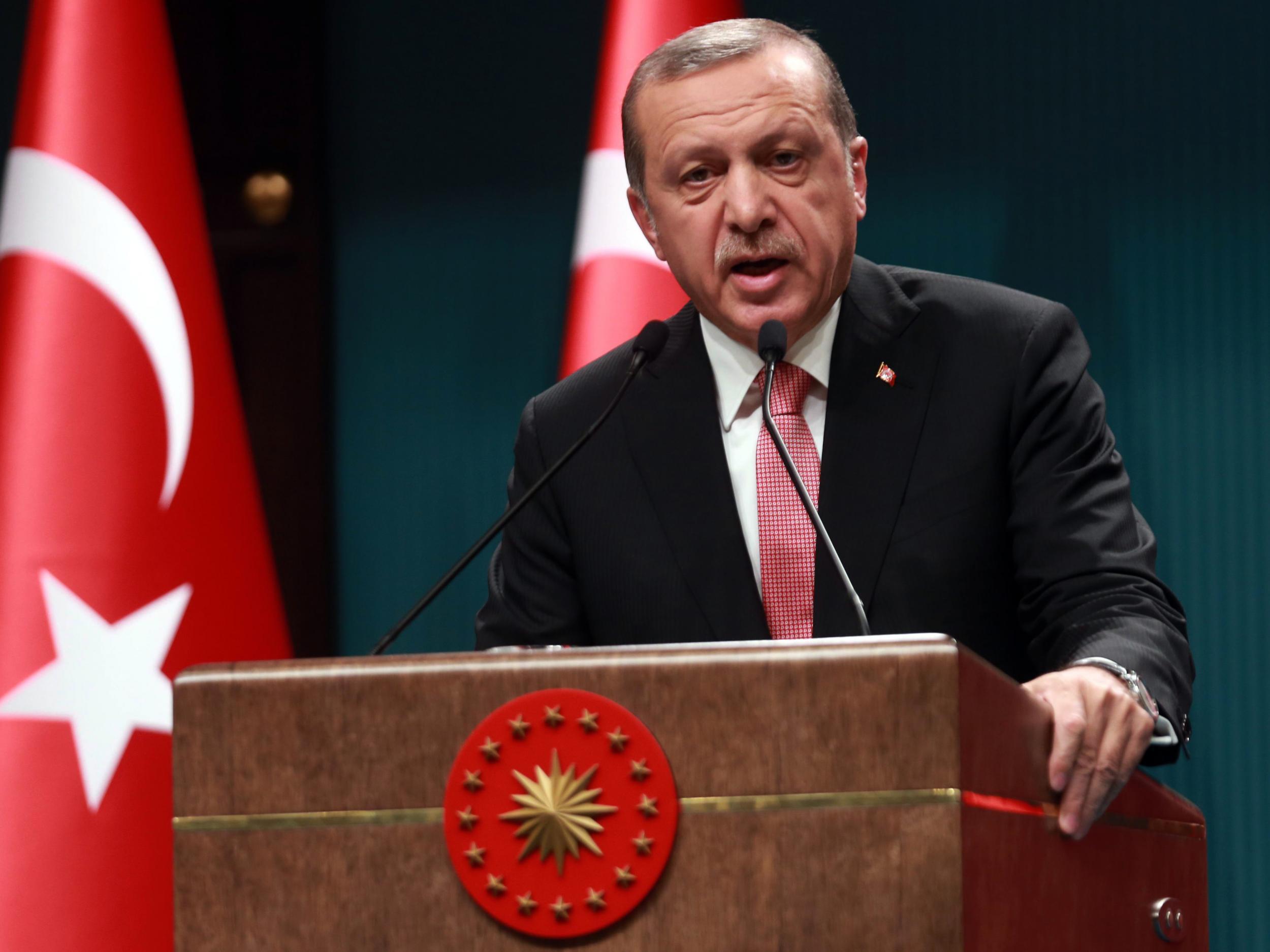 More than 2,000 institutions were closed on Saturday by the Turkish President, Recep Tayyip Erdoğan, in reaction to the recent attempted coup by parts of the military.
The number of organisations shut down includes 35 hospitals, 19 unions and 1,043 schools. Mr Erdoğan has also closed than 1,000 charities and associations.
The Erdoğan regime alleges they are all linked to US-based cleric Muhammed Fethullah Gülen, the Turkish leader's political enemy - and the man he blames for the coup.
The closures are included in a decree published by the state-owned news agency, Anadolu. They are the first instructions Mr Erdoğan has given after he granted himself extra powers by imposing a state of emergency.
Also included in the decree is the ability to detain suspects for a maximum of 30 days, increased from the previous limit of four.
President Erdoğan will supervise a meeting with Turkey's Supreme Military Council (YAS) earlier than expected in July, indicating the Turkish President is planning more measures to increase his power over the military, Reuters reports.
The announcement comes after Mr Erdoğan vowed to fill the military with "fresh blood".
The Turkish leader holds Mr Gülen and his followers responsible for the failed putsch on 15 July, which resulted in the deaths of at least 246 people and hundreds more casualties
Mr Gülen denies any involvement and has alleged Mr Erdoğan may have "staged" the coup to justify further tightening his control over Turkish citizens.
In pictures: Turkey coup attempt
Show all 17
Since the failed action by the military faction, around 60,000 police officers, soldiers, judges and teachers have been suspended, detained or put under investigation.
President Erdoğan has also banned academics from leaving Turkey and ordered those abroad to immediately return.
The licences of 21,000 school teachers have been revoked, and more than 1,500 university deans have been forced to resign.
Seven academics critical of the Erdoğan regime were reportedly been arrested on Saturday, including Dr Sedat Laçiner, an English educated columnist and author who is a specialist in International Relations.
Join our commenting forum
Join thought-provoking conversations, follow other Independent readers and see their replies