'12 aid workers believed dead in air strike' on UN convoy near Aleppo
The attack came hours after Syria's fragile, week-long ceasefire collapsed amid recriminations and renewed violence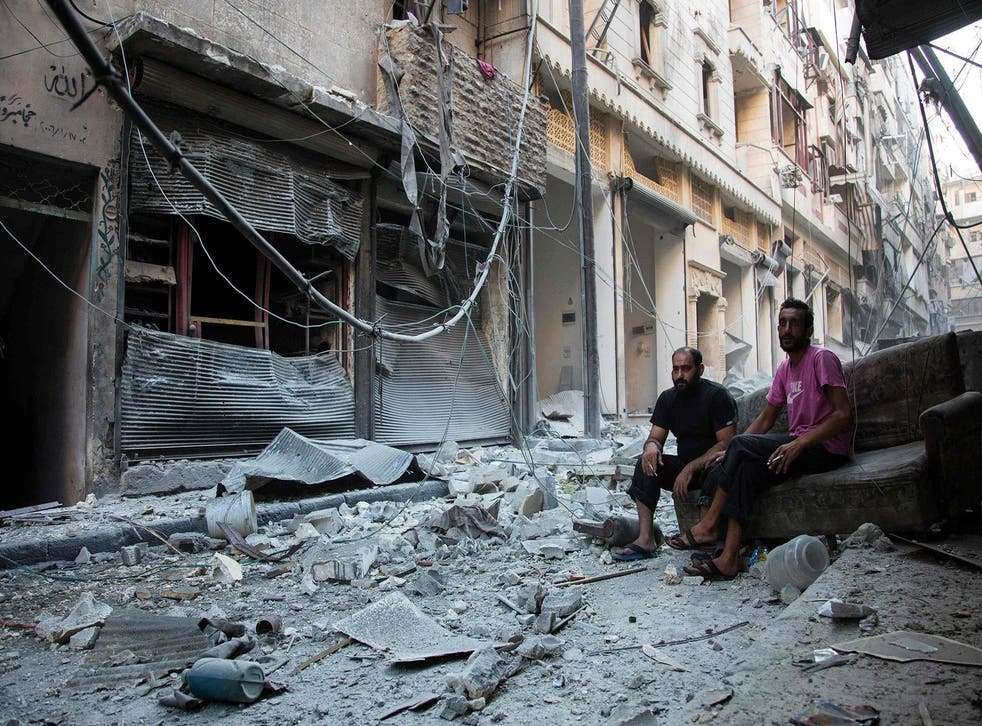 A UN convoy delivering aid to the war-torn Syrian city of Aleppo is believed to have been hit by an air strike, hours after the country's fragile ceasefire collapsed amid recriminations and renewed violence.
More than 30 trucks from the Syrian Arab Red Crescent were reportedly bringing food relief from UN stores to the town of Urm al-Kubra, near Aleppo, in an area controlled by rebel groups. According to monitoring group the Syrian Observatory for Human Rights, the convoy was targeted by Syrian or Russian aircraft. At least 12 aid workers and truck drivers are believed to have been killed in the attack, which struck as many as 18 of the 31 trucks in the convoy, activists in Syria told the monitoring group.
Earlier, US Secretary of State John Kerry had described the ceasefire, which was brokered by the US and Russia and began last Monday, as "holding but fragile." As world leaders gathered at the UN in New York to discuss a longer-term solution to the five-year Syrian civil war, Mr Kerry cited the delivery of food aid as a positive sign.
But in a statement issued on Monday, the Syrian military claimed "armed terrorist groups" had "flouted the agreement" and announced the resumption of hostilities. Government munitions began to fall again on opposition-controlled areas of eastern Aleppo, the country's largest city and lately its bloodiest battlefield.
Staffan de Mistura, the UN special envoy for Syria, said he was outraged by the airstrike, which reportedly hit the aid convoy as it was in the process of unloading food. "Our outrage at this attack is enormous," he told Reuters. "The convoy was the outcome of a long process of permission and preparations to assist isolated civilians."
The French foreign minister, Jean-Marc Ayrault, has said the breakdown of the ceasefire was instigated by Syrian President Bashar al-Assad's troops, supported by Russia – and not the fault of Western-backed opposition rebels. "The reality, according to the information we are getting from the ground, is that violations of the ceasefire are acts of the regime," Mr Ayrault said.
The Syrian military's defiant statement came after a bombing carried out by western coalition forces close to the Syrian city of Deir ez-Zour. The western countries involved, including the US and UK, said the strike was aimed at an Isis position. But Russia said 62 Syrian soldiers were also killed in the attack, which President Assad described as the "latest example of flagrant American aggression against Syrian army positions in the interests of the [Islamic State]."
Join our new commenting forum
Join thought-provoking conversations, follow other Independent readers and see their replies