Coronavirus: Amir Khan pushes dangerous conspiracy theory that disease 'man-made while they test 5G'
Khan the latest celebrity to reject expert analysis and propagate conspiracy theory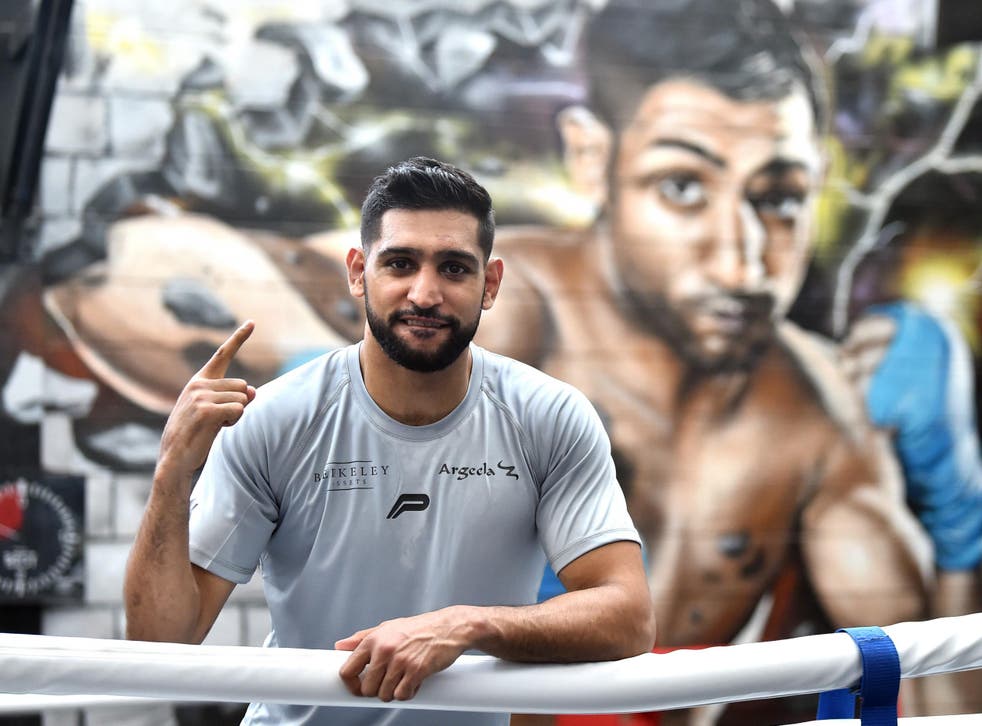 The boxer Amir Khan has bizarrely questioned the unanimous expertise of the world's leading epidemiologists by suggesting the coronavirus did not derive from China but is a "man-made" disease designed to kill the elderly and lower population levels.
Talking on Instagram, the 33-year-old attempted to explain how he thought the prevailing science was "bullshit", and claimed that the pandemic was "put there for a reason – while they test 5G".
The unfounded conspiracy theory that the coronavirus is in fact a cover while the UK government installs 5G masts has gathered momentum in recent days, so much so that it was put to cabinet secretary Michael Gove this week, who dismissed it as "dangerous nonsense".
But Khan is not so sure.
"I don't think it's coming from China," he said. "That's a lie, really. People are saying that they were eating bats and snakes and the poison mixed. What bullshit is that? Do you believe that? I don't.
"Coronavirus this, coronavirus that – you're probably getting bored of it, as I am. Do you not think it's anything to do with that 5G in these towers that are going up?
"It's a man-made thing. It's been put there for a reason – while they test 5G. It might be for population control – get rid of a lot of us, especially when they say that it harms old people. Look at these towers at night-time that have been put up, then telling people not to go out."
Khan is not the only celebrity to propagate the theory. The Hollywood actor Woody Harrelson is among a number to have received criticism for scaremongering.
Register for free to continue reading
Registration is a free and easy way to support our truly independent journalism
By registering, you will also enjoy limited access to Premium articles, exclusive newsletters, commenting, and virtual events with our leading journalists
Already have an account? sign in
Register for free to continue reading
Registration is a free and easy way to support our truly independent journalism
By registering, you will also enjoy limited access to Premium articles, exclusive newsletters, commenting, and virtual events with our leading journalists
Already have an account? sign in
Join our new commenting forum
Join thought-provoking conversations, follow other Independent readers and see their replies