Conor Benn vs Chris van Heerden LIVE: Fight stream, latest updates and result tonight
Re-live round-by-round updates from the main event and undercard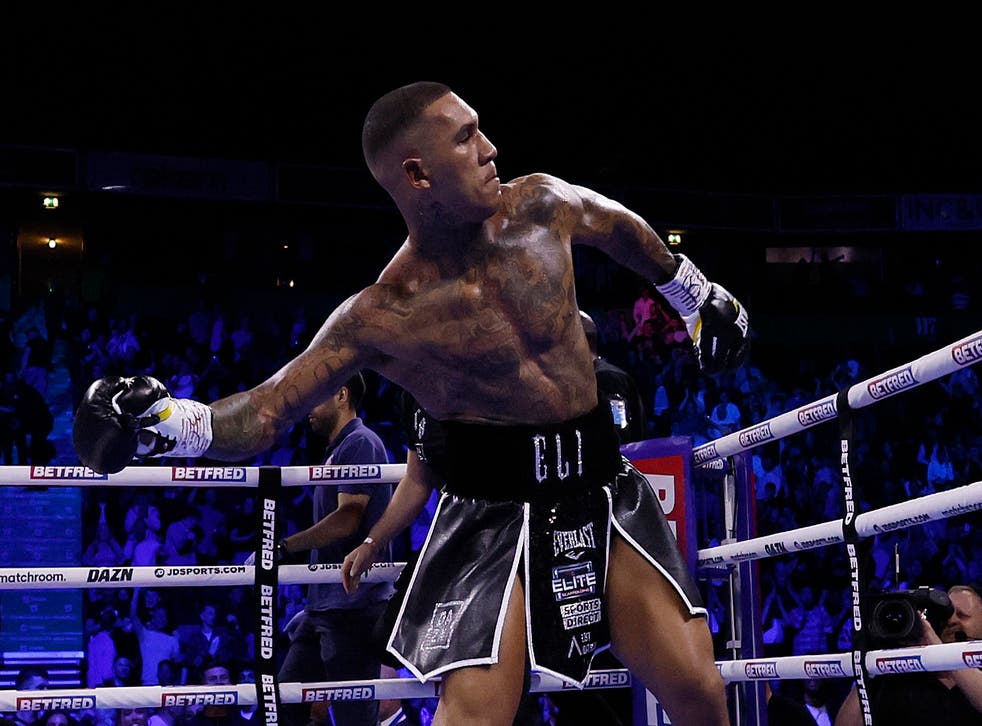 Conor Benn earned an emphatic victory over Chris van Heerden on Saturday night, stopping the South African in the second round to retain the WBA Continental welterweight title. Benn, son of British boxing icon Nigel, remained unbeaten at 21-0 with the win, the TKO result marking the 14th finish that the 25-year-old has secured.
Benn had played down the significance of Van Heerden's experience and southpaw stance all week, and so it proved that the 34-year-old was unable to trouble his younger opponent in the pair's Manchester main event. Although Van Heerden landed some well-timed shots as Benn ducked upon entries in the first round, the Briton was unfazed and pressed forward to connect with more powerful shots than his challenger could muster.
In the second round, Benn continued to back up the South African, throwing numerous feints but remaining out of range. In a split second, however, Benn closed the distance with a jousting right hand, which marked the beginning of the end of Van Heerden. Benn followed the punch with a left uppercut, before a variety of right hands – a hook, uppercut and overhand – sent Van Heerden crashing to the canvas.
The former IBO champion did not come close to answering the count, and the bout was waved off inside the first minute of the second round.
Re-live round-by-round updates from Conor Benn vs Chris van Heerden and the undercard fights, below.
1650171664
Spence Jr vs Ugas
Spence's vicious and varied offence caused Ugas' eye to swell shut, leaving the Cuban unable to continue in the 10th round
Alex Pattle
17 April 2022 06:01
1650170591
Spence Jr vs Ugas
For what it's worth, Indy Sport had two rounds for Ugas: the first and the sixth.
Alex Pattle
17 April 2022 05:43
1650170184
Spence Jr vs Ugas
Ugas says he could not see out of his right eye – which looks a real mess – but that he wanted to keep fighting.
Alex Pattle
17 April 2022 05:36
1650170083
Spence Jr vs Ugas
Spence: "Everybody knows who I want next, I want Terence Crawford next.
"I'm gonna go over there and take his s***, too.
"Terence, I'm coming for that motherf*****g belt."
Alex Pattle
17 April 2022 05:34
1650170019
Spence Jr vs Ugas
Spence: "It means a lot, man, it means a lot fighting in my hometown in front of my friends and family.
"I didn't have any doubts at all... I wanted somebody who was gonna bring the best out of me, and I knew Ugas would bring the best out of me.
"I felt my timing was a little off, but I knew I was gonna catch on late on in the rounds. I think I was a bit over-patient [at times]."
Spence discusses the moment in Round 6 when his mouthguard came out, saying it was a "rookie mistake" by him to stop fighting. He says he was lucid despite the subsequent shots from Ugas, though.
Alex Pattle
17 April 2022 05:33
1650169843
Spence Jr vs Ugas
Errol Spence Jr def. Yordenis Ugas via 10th-round TKO (1:44).
Alex Pattle
17 April 2022 05:30
1650169625
Spence Jr vs Ugas
Spence with a series of light, teasing punches to lure in Ugas. Now heavier shots, to the body largely.
A huge uppercut to the body hurts Ugas, who backs up for some time...
The referee will check on his eye again...
And it's all over!!! Ugas cannot go on, it is deemed! Spence gets the victory!
Alex Pattle
17 April 2022 05:27
Register for free to continue reading
Registration is a free and easy way to support our truly independent journalism
By registering, you will also enjoy limited access to Premium articles, exclusive newsletters, commenting, and virtual events with our leading journalists
Already have an account? sign in
Register for free to continue reading
Registration is a free and easy way to support our truly independent journalism
By registering, you will also enjoy limited access to Premium articles, exclusive newsletters, commenting, and virtual events with our leading journalists
Already have an account? sign in
Join our new commenting forum
Join thought-provoking conversations, follow other Independent readers and see their replies