Errol Spence reveals date of Terence Crawford rematch – 'We got to do it again'
Spence was knocked out by Crawford on Saturday night in the battle of the two best welterweights of their generation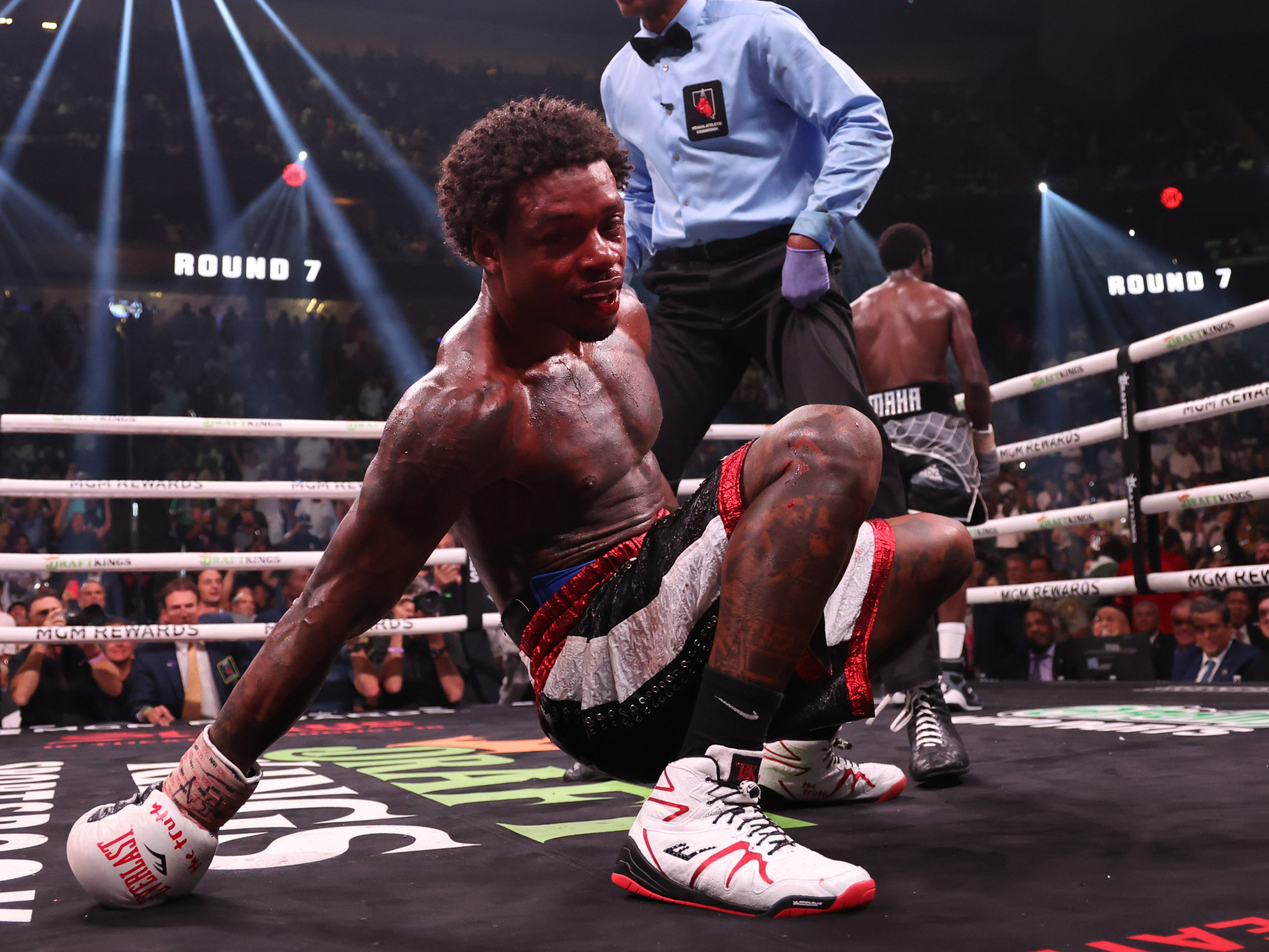 Errol Spence Jr plans on activating his rematch clause with Terence Crawford and has revealed the likely date of the rematch as he looks to avenge his knockout loss.
In a contest billed as the 'fight of the year', the two best welterweights of their generation went to war on Saturday night in a bout that was years in the making.
However, Crawford dominated proceedings as he knocked down Spence three times before finally ending the fight at 2:32 of the ninth by TKO to cement himself as an all-time great. The 35-year-old unified the division for the first time in the four-belt era that began in 2004 as he took his overall record to 40-0 (31 knockouts).
To his credit, Spence (28-1) admitted he'd been beaten by the better fighter as he suffered a first defeat of his illustrious career.
"He was the better man," said Spence. "He was using his jab, and my timing was a little bit off. He was catching me in between shots. I make no excuses.
"He was on a hotter jab, he was timing his jab and he had his timing down on point."
Crawford already owned the WBO belt and took the WBC, WBA and IBF titles from Spence to become the first male boxer to become the undisputed champion in two divisions and has won world titles at three weights.
Attention now turns to the mandatory rematch and despite the decisive nature of his defeat, Spence laid out the fact that it will probably happen before the end of 2023.
"Hell yeah, we got to do it again," he said. "I'm going to be a lot better, it's going to be a lot closer. It's probably going to be in December because it's set before the end of the year."
Spence also hinted that he would prefer the rematch to be at a higher weight than the 147lb welterweight limit, with junior middleweight (154lbs) the next division up.
The winner gets to decide the weight of the rematch but Crawford also suggested he'd be open to moving up.
"It definitely doesn't have to be at 147," he said in his post-fight press conference. "I'm in the hurt business. 147 was kinda hard for me, too.
"I was already talking about moving up in weight and challenging (Jermell) Charlo, so 154 wouldn't be out of reach."
Join our commenting forum
Join thought-provoking conversations, follow other Independent readers and see their replies