Holyfield vs Belfort LIVE: Result and reaction as Donald Trump commentates on bizarre fights
Relive all the action from a strange night at the Seminole Hard Rock Hotel & Casino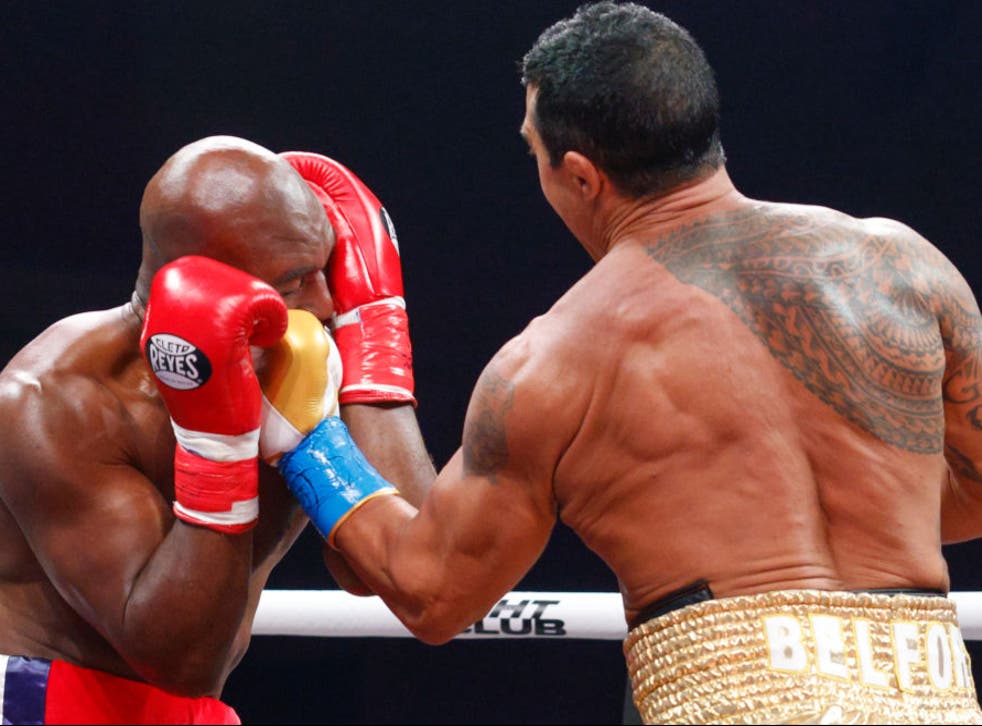 Relive all the action from a bizarre night of boxing as Evander Holyfield returned to the ring at 58 years old in a heavyweight exhibition bout against former UFC champion Vitor Belfort.
'The Real Deal', one of boxing's all-time greats, retired a decade ago but was lured back through the ropes as a late replacement for Oscar De La Hoya. Many had questioned if the fight should be allowed to go ahead, with the California State Athletic Commission refusing to sanction the bout, however, a late change of venue to Florida meant it proceeded regardless of those concerns. Adding further to the strange spectacle, Donald Trump provided commentary on the broadcast.
Belfort, who amassed a 26-14 record in a decorated MMA career, had promised to savour the occasion. "Minute by minute, second by second. Just focus on what I control, that's all I do. Be able to enjoy every moment," he said ahead of the bout. "Boxing is a passion of mine for a long time and I've been applying it in a different field. Now I'll be able to enjoy it against one of the greatest in the world so I couldn't ask for a better opponent." Relive all the action live below:
1631415539
The 58-year-old all-time great was floored by Vitor Belfort in a dispiriting exhibition bout
Tom Kershaw
12 September 2021 03:58
1631412750
Belfort stops Holyfield in first round
A sad spectacle comes to an unsurprising end. Belfort walks forwards unchallenged from the opening bell and unleashes a barrage of punches. The pressure causes Holyfield to slip through the ropes and, although he's back on his feet and fine to continue, he's dropped by a relatively lethargic combination just seconds later. After beating the count, he takes another series of punches without offering any response and the referee stops the fight. This was a dreadful show that should never have been allowed to take place.
Tom Kershaw
12 September 2021 03:12
1631412446
This is Holyfield's first fight in a decade after a career many agree continued far too long. The hall-of-famer is 58 years old and we can only hope this bout remains true to its status as an exhibition for entertainment rather than in the vein of an actual professional contest.
Tom Kershaw
12 September 2021 03:07
1631412289
Holyfield and Belfort in the ring
Holyfield walks to the ring second and the main event of this bizarre evening is finally upon us.
Tom Kershaw
12 September 2021 03:04
1631412104
Fighters prepare to make ring walks
The two fighters are ready to make their ring walks. There will be eight two-minute rounds in this exhibition fight. Holyfield has a huge advantage in size, skill and experience, but is 14 years older than his opponent, Vitor Belfort.
Tom Kershaw
12 September 2021 03:01
1631411774
A memorial 10-count is held in honour of those lives lost on 9/11 before the American national anthem is sung by D'Corey Johnson.
Tom Kershaw
12 September 2021 02:56
1631411421
Buffer makes ring introductions
It may not be a typical fight night, but Michael Buffer, ever the professional, is treating it as such. First, he introduces the national anthems.
Tom Kershaw
12 September 2021 02:50
1631410630
Main event up next
Evander Holyfield is completing his final preparations backstage and the main event is just a few minutes away. Hopefully, for the sake of the 58-year-old, he can avoid the sort of punch we just saw Silva throw.
Tom Kershaw
12 September 2021 02:37
Join our new commenting forum
Join thought-provoking conversations, follow other Independent readers and see their replies