Joe Root delights in England's all-round display in win over India
Root enjoyed a dream 100th Test, scoring a double century and seeing his bowlers deliver one of the best away wins in recent memory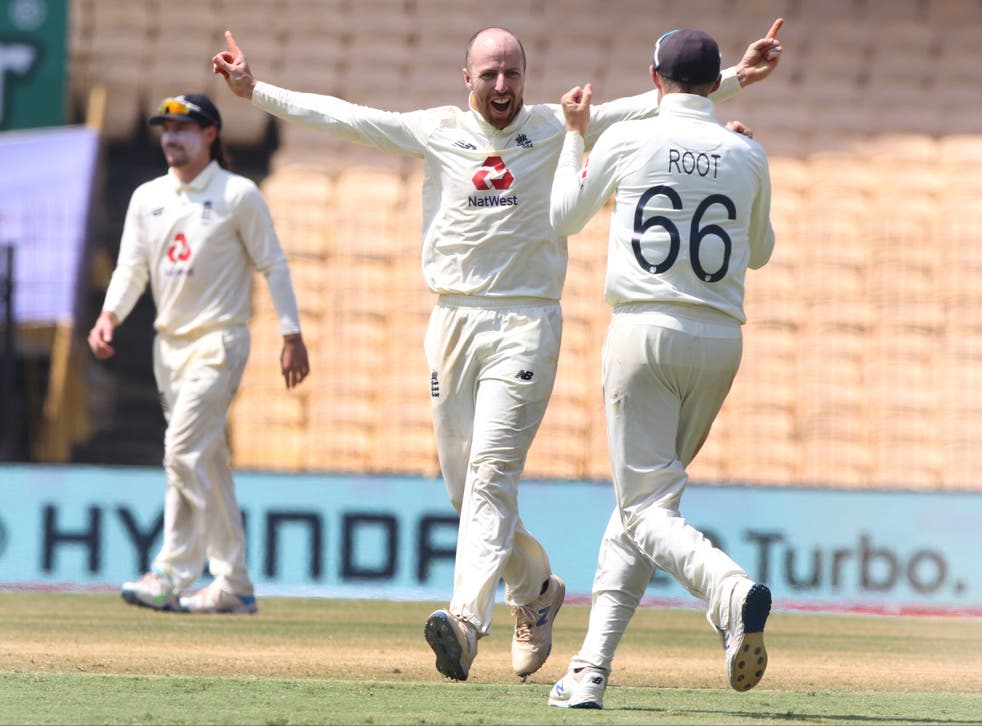 Joe Root was delighted with his team's all-round display after securing victory in the first Test against India.
First innings runs proved crucial in the game as the skipper's imperious 218 set the tone for a dominant performance with both bat and ball.
James Anderson and Jack Leach did the damage on day five in Chennai as England took the nine remaining wickets required to go one up in the four-match series.
Root enjoyed a dream 100th Test, scoring a double century and seeing his bowlers deliver one of the best away wins in recent memory.
"It's a crucial toss, from that point onwards we had to make the most of a very good wicket and we did that very well," Root said afterwards.
"We posted a very good score and to take 20 wickets in very alien conditions to our bowlers is huge credit to them, we performed very well."
Root knows posting a mammoth first-innings total was the key to winning the game.
"We knew from the outset that it was going to be a pretty good wicket, we saw that from early on that the first partnership was crucial to get us going," he added.
"And from there it was all about making really big contributions as a pair and make it really valuable and we did that brilliantly. At different stages guys came in and put in big contributions. Luckily it was myself this week that went on and made a big one.
"That has got to be the way, if we are going to win out here, someone has to consistently do that. It was me this week, it might be someone else next week, the most important thing collectively is we bat for long periods of time in the first innings and make big scores.
"We know that is going to be our best chance because India are going to come back at us, they are a very proud team with a great record here and it is really important that we find ways of getting better all of the time."
Despite the significance of the win, Root had to defend his decision not to declare on the fourth afternoon, having been criticised for batting on too long.
"The idea was to get to 400 and speed things up a little bit, it didn't quite materialise like that but having spent time out there I knew the wicket changed quite drastically and it was going to change again going in to today," Root said.
"The most important thing for us was to make sure an Indian win was out of the equation and we could just focus on creating 10 chances and thankfully it worked out well for us today.
"It was as a bowling unit not having to worry about run rate, or how quick the outfield was, one session the game being turned around. It was about going out there and being able to deliver our skills. I think the guys handled the pressure well."
Virat Kohli's side were completely outplayed, but the Indian skipper has backed his side to come good in the remainder of the series.
"We didn't put enough pressure on the opposition," he said at the presentation ceremony. "There are going to be hiccups along the larger picture.
"We are a side that is always looking to improve and we know how to bounce back strongly and we are going to give our best effort in the next game."
PA
Join our new commenting forum
Join thought-provoking conversations, follow other Independent readers and see their replies