British Cycling will have 'decision' over Chris Froome at World Championships if Salbutamol case drags on
Froome tested for double the permitted amount of the asthma drug Salbutamol during the 2017 Vuelta a Espana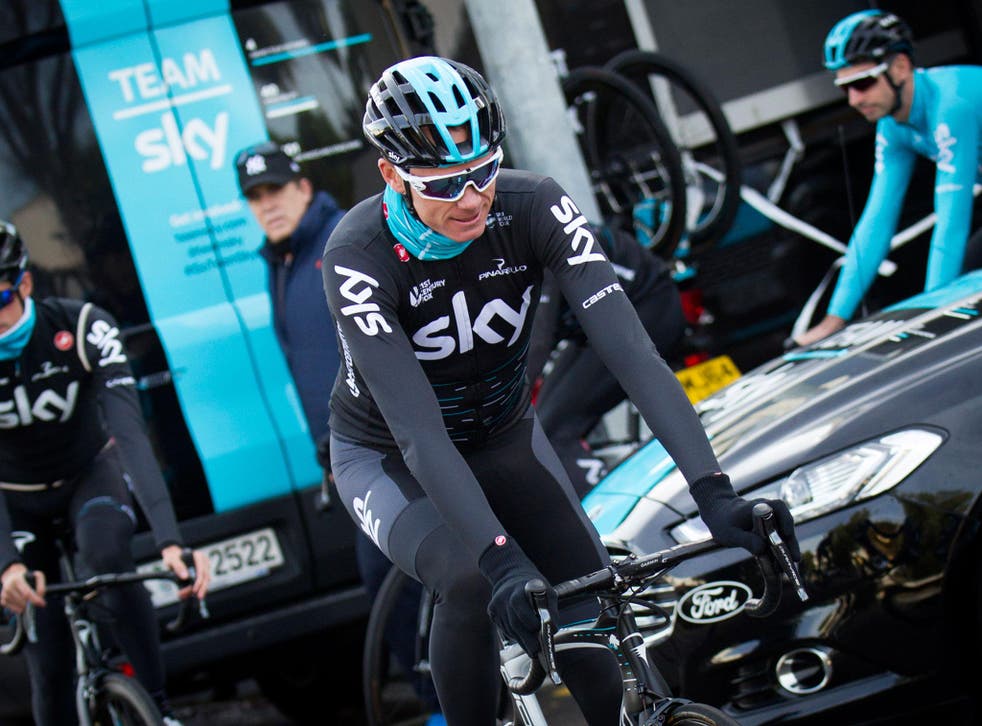 The head of British Cycling has not ruled out the possibility of preventing Chris Froome from racing at the Road World Championships if his Salbutamol case remains unresolved.
Julie Harrington admitted her organisation would have a decision to make over whether or not Froome would compete under the British flag, adding that the case could drag on through 2018 and hang over the rider as he approaches the Road World Championships in September, which is most likely to be his next opportunity to represent his country.
Froome tested for double the permitted amount of the asthma drug Salbutamol during the 2017 Vuelta a Espana, which he went on to win, and has been asked to explain the abnormal test result to the sport's governing body, the UCI.
Froome maintains he did exceed the allowed dosage and Harrington issued a reminder that the 32-year-old remains eligible to race and is "innocent until proven guilty".
"Chris Froome isn't banned and he is available for selection," Harrington told reporters. "There is an option for an athlete to rule themselves out of being available for selection and Chris hasn't chosen to do that so under the rules of racing, he is available and is innocent until proven guilty.
"When we approach a race where we're looking at selection decisions, we'll have a choice to make at that point. I think it could take some months [for the Froome case to be resolved]. All the expert thought on the type of clinical work that would need to be done to replicate the conditions for that finding [are that] it could take some months of laboratory work.
"At the moment he's not banned from the sport and with any selection process there are a number of factors that we take into consideration for any athlete. With any athlete we take into consideration their current status."
Join our new commenting forum
Join thought-provoking conversations, follow other Independent readers and see their replies