Why UKAD closing Team Sky's Jiffy bag investigation leaves more questions than answers
Sir Bradley Wiggins issued a statement to turn the spotlight on UK Anti-Doping but this was a costly investigation in which no one has come out well and mysteries remain unsolved
Lawrence Ostlere
Thursday 16 November 2017 16:25 Comments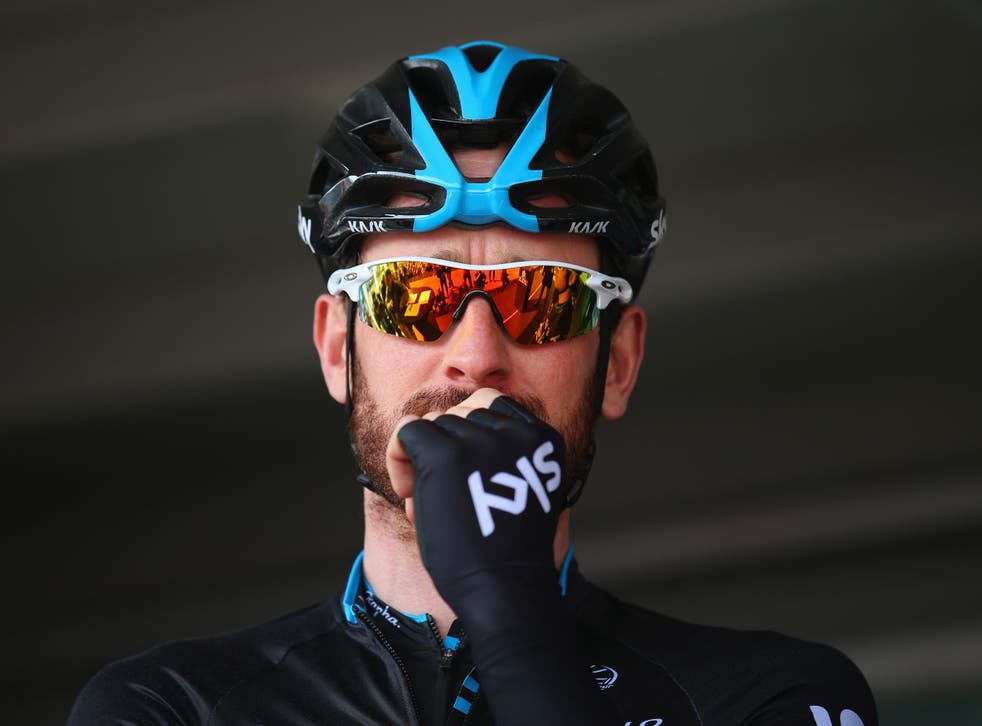 After a 14-month fact-finding mission which revealed a series of suspicious circumstances but nothing more, it is now likely it will never be proven what was in the Jiffy bag carried across borders to Bradley Wiggins at the 2011 Criterium de Dauphine.
On Wednesday the UK Anti-Doping agency (Ukad) dropped its investigation into the package citing a lack of evidence, sparking a blame game from all sides. No person or organisation has come out of it well.
Ukad now faces growing scrutiny over its role. Its head, Nicole Sapstead, reiterated that enquiries had been "hampered" by British Cycling's lack of accurate medical records and previously told the select committee that her investigators' enquiries were met by resistance. It points to a worrying lack of power which has been badly exposed; Ukad's inability to wield any legal influence over those it is investigating has undermined its ability to upturn stones others would prefer left alone.
Then there is British Cycling and Team Sky. The fact that they are considered together is part of the problem; why did someone working for British Cycling, Simon Cope, go to such lengths to deliver a package for Team Sky, apparently with no consideration for what it might contain?
Julie Harrington, British Cycling's chief executive, has promising the blurred boundaries between her organisation and Sky have been made plain but the list of unresolved questions remains exhaustive. Why was Team Sky, a supposedly scrupulous team with a clean-riding mantra, so negligent in record keeping? Was Dr Richard Freeman's laptop, said to have been stolen while on holiday in Greece, the only place records were kept? He has still not given evidence, citing poor health, and has since resigned from British Cycling.
Team Sky's principal Sir Dave Brailsford became embroiled too and said several statements which were later proved false, most notably when he claimed the package had been delivered to cyclist Emma Pooley. She was quickly shown to have been riding in Spain at the time, not France. He later tried to persuade the Daily Mail to bury the story.
And it was Brailsford who told the select committee the package contained a decongestant, Fluimucil. Why a Jiffy bag might be carted from Manchester to the south east of France to deliver a product which could be bought locally over the counter for €10 has never been fully explained.
Wiggins used his statement to criticise the media's coverage of the case before aiming his anger towards Ukad and demanding it reveal the source which sparked the investigation. It is an odd stance given that although Ukad's inquiries failed to prove anything, they uncovered reams of mysterious circumstances which validated the need for an investigation. No one, except Wiggins, is demanding to know why the investigation took place; the question is why it failed to produce a meaningful conclusion.
Finally he turned on those around him. "I relied heavily on… coaches, trainers or more pertinently medical practitioners," his statement read. "I put ultimate trust in the team around me to do their jobs in their specific field of expertise to the same standard that I would expect of myself on the bike. Had the infrastructure for precise record keeping been in place this investigation would have never started." Curiously, Wiggins defended Dr Freeman in his next sentence as "a very good physician".
The saga has not proved any wrongdoing on the part of Wiggins but, coupled with the questions he had to face over therapeutic use exemptions, a situation which fellow rider Tom Dumoulin said at the time "stinks", it will linger in the background of Wiggins' stellar career while there is no definitive conclusion. Ukad has said it would only reopen the case in light of new evidence, and it is hard to envisage something materialising now. It has passed its information to the General Medical Council which could investigate further, but the GMC is under no obligation to do so.
There are no winners from what has been a costly and draining investigation. It has only served to whip up suspicion and leave behind a whirlwind to spin aimlessly to no end. "This is not an exoneration of anyone," an exasperated Damian Collins MP, chair of the parliamentary select committee looking into the case, said in the aftermath of yesterday's revelations. "A cloud now hangs over one of our greatest Olympians."
Register for free to continue reading
Registration is a free and easy way to support our truly independent journalism
By registering, you will also enjoy limited access to Premium articles, exclusive newsletters, commenting, and virtual events with our leading journalists
Already have an account? sign in
Join our new commenting forum
Join thought-provoking conversations, follow other Independent readers and see their replies