Arsene Wenger criticises Uefa ruling which leaves Pierre-Emerick Aubameyang cup-tied for Europa League
Ahead of Arsenal's clash with Ostersunds FK in the Europa League round of 32, Wenger insisted his team are well prepared for the harsh conditions awaiting them in northern Sweden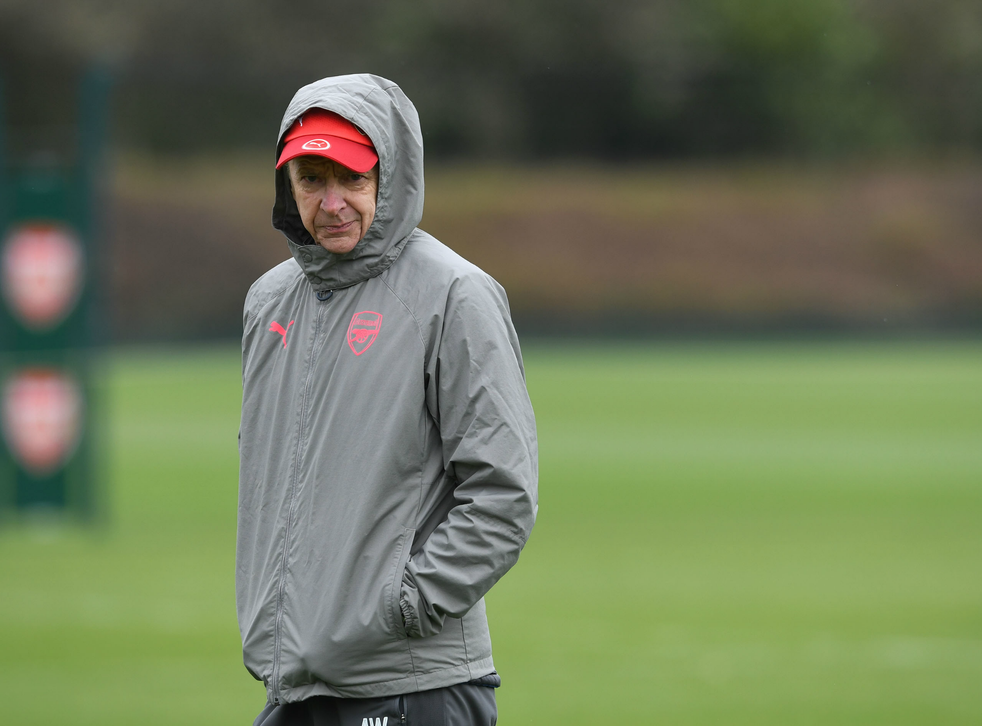 Arsene Wenger has criticised Uefa's rule which leaves Arsenal's £56m January signing Pierre-Emerick Aubameyang ineligible to play in their Europa League round-of-32 first leg against Ostersunds FK on Thursday evening, and the rest of the competition, despite the striker having not played in it this season.
The ruling was enacted because Aubameyang's previous club Borussia Dortmund entered the Europa League after finishing third in their Champions League group – Dortmund have been drawn against Italian side Atalanta. Henrikh Mkhitaryan is free to play because his former side Manchester United are still in the Champions League.
Arsenal are short on strikers for the match, having been hit this week by an injury to Alexandre Lacazette who was ruled out for up to six weeks after surgery on his knee, and Wenger voiced his frustration. "Unanimously I know all clubs agree now that this rule has to disappear," he said, speaking from his press conference at Ostersund's biathlon centre. "It doesn't make any sense."
It leaves Danny Welbeck as the most likely candidate to lead the line. "He had to wait a little to get back into the team, but that gave him time to work on his fitness," Wenger said of the forward. "He looks sharper than he has in a long time, very sharp. [Central striker] is where I prefer him. It's an opportunity for him to do well."
Temperatures are expected to plummet well below zero before kick-off at the 9,000-seat Jamtkraft Arena, and the astroturf pitch will also throw up a challenge for the visiting team, but Wenger did not want to disrupt the Gunners' usual rhythm of training at London Colney the day before a European away match and defended the decision not to fly out to Sweden sooner.
"We have to adapt quickly because we never travel on this type of pitch. The temperature, at the moment I don't find too much different from London. It shouldn't be a problem. It would be really disturbing to our organisation in the way we want to prepare [were the team to have flown out earlier]. I think we can adapt. We have an artificial pitch indoors, even if it is a bit different."
The Swedish minnows are one of the surprise packages in Europe this season, led by little-known English manager Graham Potter, and Wenger admitted he has been impressed with what he has seen after Ostersund advanced from a competitive group which featured Athletic Bilbao, having already knocked out Hertha Berlin and Galatasaray.
"When I saw them play, I understood why they did well against Bilbao and Berlin," he said. "It wasn't a coincidence."
Jack Wilshere, Petr Cech and Laurent Koscielny have stayed in London but otherwise the manager is likely to playing the strongest side available to him. It is a statement of intent in a competition which has rushed up Arsenal's priority list in recent weeks, given their exit from the FA Cup and struggles in the Premier League.
The manager's position will be reviewed at the end of the season and failure to qualify for the Champions League for the second successive season would put Wenger under pressure to finally stand aside, especially should they fail to claim any silverware. Their FA Cup triumph significantly helped to improve the verdict on last season's campaign.
Wenger confirmed that both Koscielny and Wilshere have minor Achilles injuries and said he did not want to take risks, given the conditions, while Aaron Ramsey will miss both legs with a groin injury. The manager added that he has not decided who his captain will be, and will mull over it in the team hotel on Wednesday night.
Join our new commenting forum
Join thought-provoking conversations, follow other Independent readers and see their replies