'We don't believe you': Valencia respond to Juan Cala after alleged racial abuse of Mouctar Diakhaby
Los Che's centre-back departed the pitch after the incident at the weekend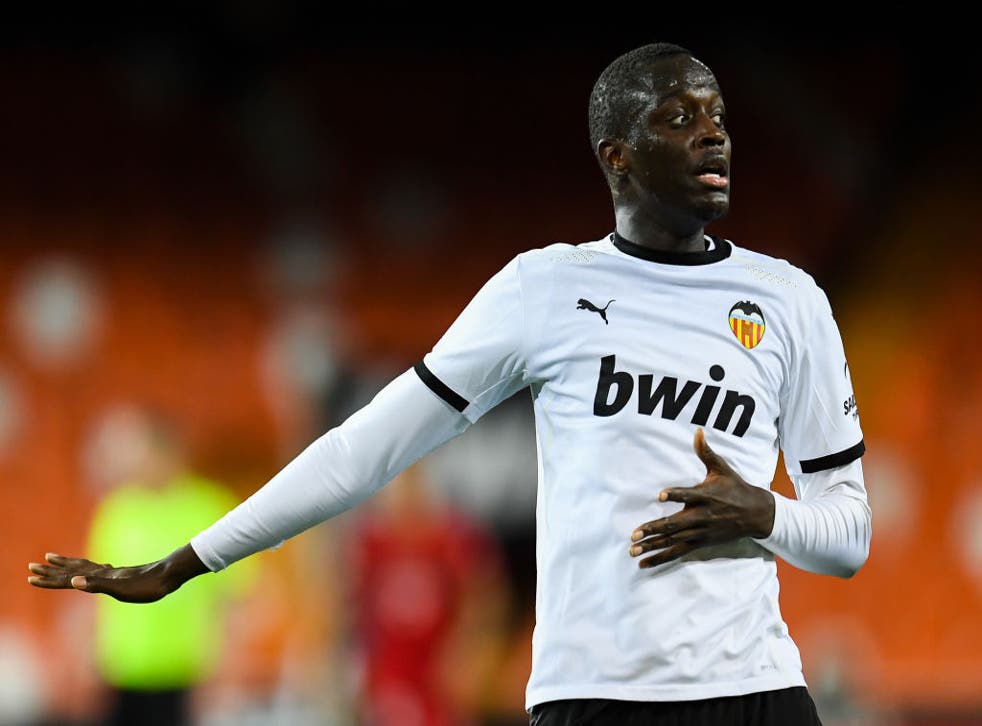 LaLiga club Valencia have issued a strongly-worded statement rejecting the claims of Cadiz's Juan Cala, after he was alleged to have racially abused defender Mouctar Diakhaby at the weekend.
The centre-back told the referee during the match that Cala had called him "shi**y black", leading to the Valencia players departing the pitch in solidarity with Diakhaby.
Play did eventually resume, but Diakhaby did not play on - he was subbed and replaced by Hugo Guillamon - and Los Che left-back Jose Gaya said his team were told to continue so as not to incur a points penalty for forfeiting the match.
Cala has now responded on Tuesday, saying he was in a "state of shock" over the accusations being made against him and asking why, in a stadium with no crowd, "20-25 cameras, microphones, players, referees...and nobody hears anything" - and insisted he was the victim of "lynching" after the encounter.
"I don't know what has happened to the presumption of innocence. Nobody deserves this public lynching. Here's my phone number to at least apologise. I don't know if Diakhaby made it up, if he misinterpreted it? I don't know."
READ MORE:
However, in response to that, Valencia quickly issued a statement of their own entitled "Juan Cala, we don't believe you".
There, the Mestalla club reiterated their support of their player and noted they were "deeply saddened" by the Cadiz man's comments.
"Cala has missed a great opportunity to accept his mistake and apologise to the player affected. Instead of doing this, he attacked both Diakhaby and other members of Valencia CF," the club statement read.
"Valencia CF wish to reiterate that we believe our player and back him completely. After the threats made by Cala in his press conference this Tuesday, April 6th, the Club, president Anil Murthy and Mouctar Diakhaby himself remain firm in the conviction to fight to the end, wherever necessary, on the matter for the good of football and society. Valencia CF will not stop fighting for an improvement in protocol and in the battle against racism in football."
Diakhaby himself said the comments aimed his way were "intolerable" and "hurt" him deeply, and that he hopes "LaLiga will do something about it, imposing sanctions and gathering evidence".
Join our new commenting forum
Join thought-provoking conversations, follow other Independent readers and see their replies