James Maddison, Julian Alvarez and 5 players to target for FPL Gameweek 5
From goalkeeper through to your forwards, here are the best options to consider for your transfers this time around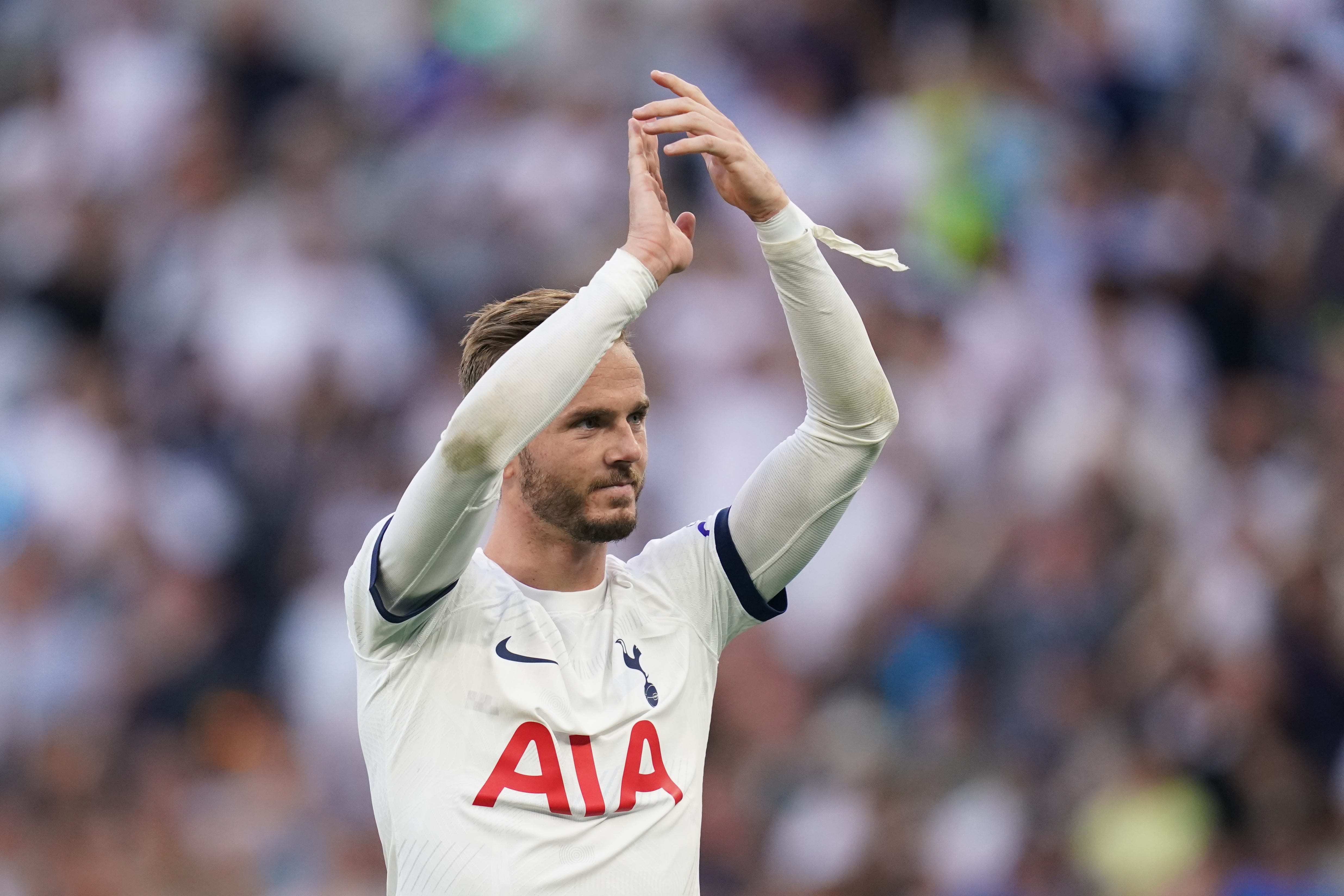 Fantasy Premier League managers get one free transfer a week to make but with the competition in full flow some may have saved up for two free switches to their teams while others will be considering a four-point hit or more to maximise the chances of success.
Here are five players who we think are worthwhile considering as the Premier League heads into the new gameweek, judging by upcoming fixtures and individual player form.
Destiny Udogie, Tottenham - Defender (4.7)
In his last three matches, the defender has recorded 22 points, making him a good option for those looking to move some things around and free up some money in their team. He has already notched up two assists this season, and Spurs' next match is against Sheffield United, although rotation may be expected with Liverpool and Arsenal to come afterwards. After those two difficult matches however it is a good run for Tottenham going forward. Udogie could be a high-scoring option, especially if there is flexibility to rotate him out for the difficult matches.
Bryan Mbeumo, Brentford - Midfielder (6.8)
Mbeumo has enjoyed an impressive start to the season, averaging 8.2 points per match and has already scored four goals. While Newcastle away next week might be a tough ask for Brentford, there are matches against Everton and Nottingham Forest afterward. While not necessarily a cheap option, he can offer a more affordable option than other midfielders.
Julian Alvarez, Manchester City - Forward (6.7)
Forwards, and in particular Manchester City forwards often come with a high price tag, which makes Alvarez a relative bargain. He has averaged seven points a match, scoring two goals and recording three assists, especially during his 14 points during City's dominant 5-1 win over Fulham at the weekend. With City's next three fixtures coming against West Ham, Nottingham Forest and Wolves it could also be the ideal time to add in some extra support.
James Maddison, Tottenham - Midfielder (7.8)
Tottenham have won their last three matches, so on paper they look strong and it's the right time to add their players to a squad. Maddison has been outstanding since joining the club, averaging 7.2 points a match, scoring two goals and providing two assists. It is a high price tag but could be worth the investment in the long run.
Alphonse Areola, West Ham - Goalkeeper (4.1)
Areola was known for his shot-stopping abilities when he was at Fulham, and seems to have taken over the number one spot at West Ham this season. As goalkeepers go he is a cheap option at just 4.1 million but he has averaged five points a match, including a memorable 10 points during the second gameweek against Chelsea. At a minimum, he is guaranteed to play every week, and with West Ham's impressive start to the season he could be a good addition if the rest of your budget is allocated in other positions. The Hammers face Man City at home and Liverpool away next, but Areola could be a cheap option to pair with a more expensive goalkeeper who has difficult fixtures in gameweeks seven and eight, with the potential to score points against Sheffield United at home and Newcastle at home.
Join our commenting forum
Join thought-provoking conversations, follow other Independent readers and see their replies