Liverpool manager Jurgen Klopp slams Champions League reforms amid Super League fallout
Klopp said it will be impossible to fit the extra matches into the current calendar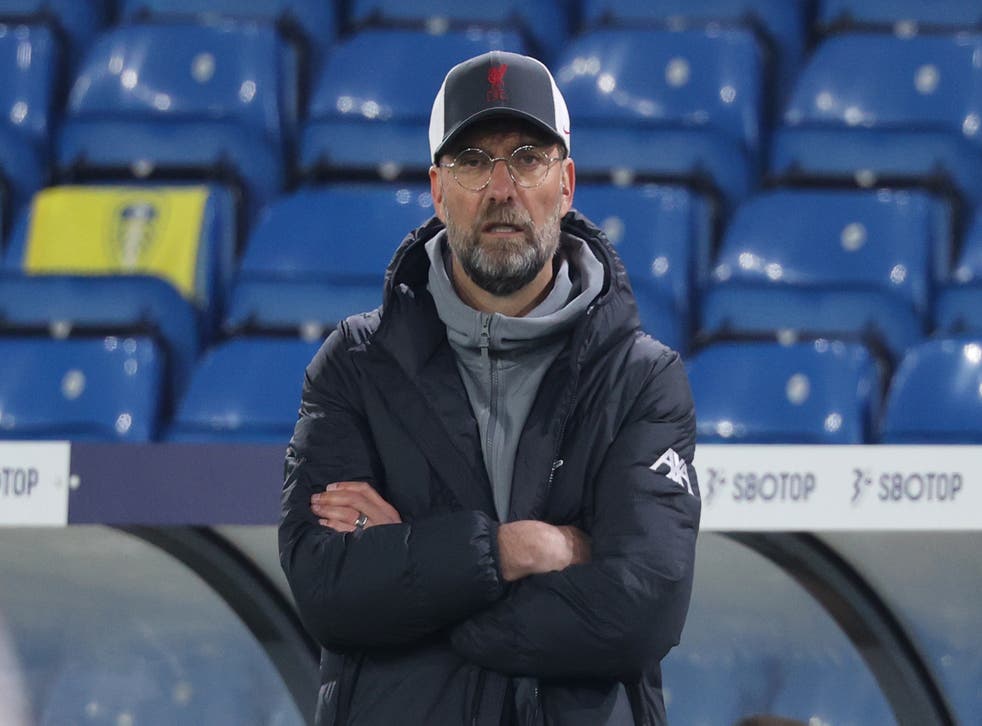 Liverpool manager Jurgen Klopp has welcomed the collapse of the Super League but warned that Uefa's Champions League reforms are "not possible" for clubs given an already packed fixture schedule.
Uefa approved the reforms to the competition on Monday, which will see the group stages replaced with a single-league format and an increase of fixtures from six matches to 10.
"Everyone knows my opinion on more games," Klopp said on Friday.
"Yes, the Super League is off the table, good, very good. But it's not the case that the new Champions League is great.
"Uefa showed me the idea and I said I don't like it, 10 games rather than six. No idea where to put them in.
"Maybe Uefa will ask for a cup competition to be cancelled in England, or for 18 teams in the Premier League.
"The only people who never get asked are the coaches, the players and supporters. I know the supporters say, 'Yes but they get paid a lot of money', but we are already on the edge.
"And believe me, all the coaches who play European football think the same, and if they all think the same then maybe it's a sign it's a little bit too much.
"It's always, 'Play more games', but that is just not possible. In this structure at the moment it is not possible to have 20 teams in the league, to play two cup competitions, and to play 10 international games before Christmas.
"We don't get asked. We just have to deliver."
Manchester City's Ilkay Gundogan voiced his opposition to the revamped Champions League on Thursday.
Register for free to continue reading
Registration is a free and easy way to support our truly independent journalism
By registering, you will also enjoy limited access to Premium articles, exclusive newsletters, commenting, and virtual events with our leading journalists
Already have an account? sign in
Register for free to continue reading
Registration is a free and easy way to support our truly independent journalism
By registering, you will also enjoy limited access to Premium articles, exclusive newsletters, commenting, and virtual events with our leading journalists
Already have an account? sign in
Join our new commenting forum
Join thought-provoking conversations, follow other Independent readers and see their replies