How Mauricio Pochettino can fix Chelsea, the messiest job in football
As Pochettino takes charge of Chelsea, the former Tottenham boss must fix the club's mistakes before they can rise again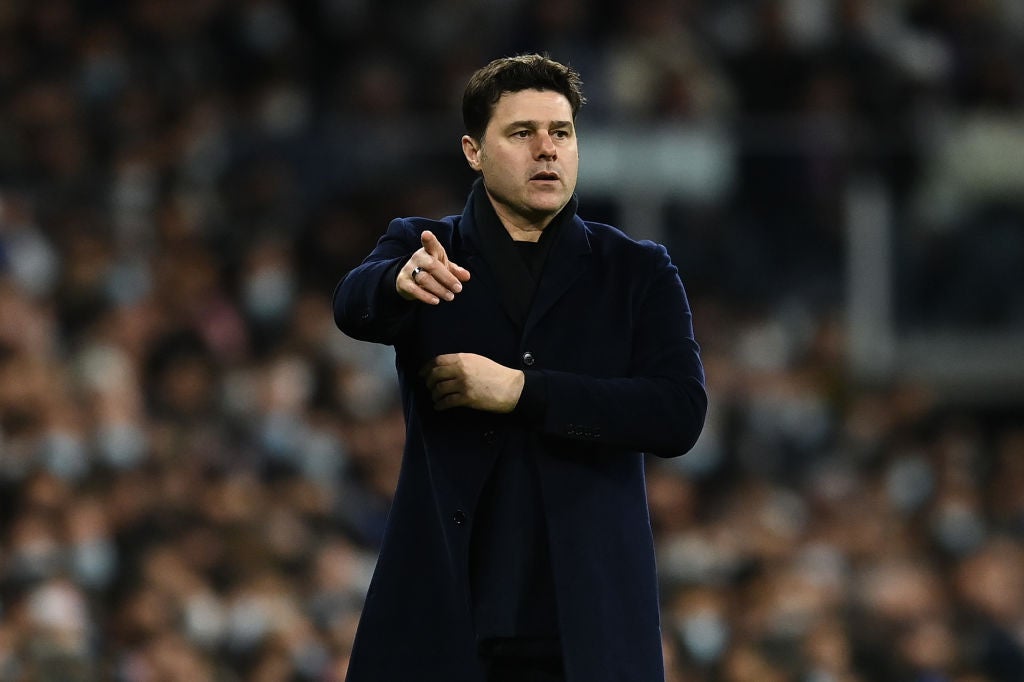 Make enough decisions and the law of averages dictates that even Todd Boehly will get the odd one right, sooner or later. In Mauricio Pochettino's case, it is certainly later: Chelsea could have appointed him manager eight months ago and plumped instead for the sadly miscast Graham Potter. And so, as Pochettino's task involves clearing up Boehly's mess and turning chaos into something cohesive, it feels rather fitting that he begins with first-hand evidence that poor decision-making has consequences.
If Pochettino is potentially the solution in this belated union, Chelsea may represent the problem. But it is significant that the supposed ethos of the new regime – before they instead became indelibly associated with chronic, clueless overspending and extraordinary underachievement – actually matched Pochettino's principles. Much of his work at Stamford Bridge is simply to repeat the job he did at Tottenham, albeit with the significant caveat of adding trophies on top.
But restoring a club to the Champions League, rebuilding relations with the support, engendering a feeling of positivity, developing young players and producing an exciting, attacking brand of football: Chelsea do not need to look far across the capital to see that Pochettino has already done that. And this, supposedly, was what Clearlake Capital was going to be about, not the hire-and-fire short-termism of Roman Abramovich's Chelsea. Now, after two sackings in a season, Chelsea are in greater need of a Pochettino-style reboot.
Admittedly, a complication is that, while Potter had a contract to 2027, Pochettino's deal is only until 2025, with an extra year a club option. The undistinguished David Datro Fofana's contract will still be twice as long as Pochettino's; Mykhailo Mudryk's will have a further six years. He begins hamstrung, to some extent, by Chelsea's conviction that they had owned the future with their transfer-market business. If Thomas Tuchel used to describe the squad he took over as a "gift", Pochettino's inheritance is part present, part hospital pass.
He needs the owners to have the competence to clear out the players he does not want; a task they seem to have underestimated amid the influx of signings. Part of Pochettino's initial success at Tottenham entailed identifying a new core as he dispensed with senior figures such as Younes Kaboul, Emmanuel Adebayor, Aaron Lennon, Paulinho and Etienne Capoue. Chelsea could do with similar decisiveness and clarity of thought. They have used 32 players in the Premier League this season, second only to Nottingham Forest, and made over 130 changes to the starting 11, by far the most, which speaks of Potter's unsuccessful compromises to involve everyone and Lampard's muddled attempts to find a fix. With no European football next season, they have still less need of a cast of thousands.
If Pochettino, with his prowess as a man-manager, may have to reengage some of the disillusioned and to unite the disparate parts of Chelsea's squad, the actual number of players has to be manageable. He may have the initial impediment that Mason Mount, one of those best suited to his style of football, is a potential departure; Chelsea's extravagant outlay has created a need to sell and too many others look either deadwood or unlikely to bring in meaningful fees. The danger is they lose those they want to keep and keep those they want to lose. Somehow, amid 16 signings and £600m of expenditure, Chelsea have created the perception that they still require at least three major additions: a goalkeeper, an actual defensive midfielder as their £107m midfielder, Enzo Fernandez, may not be one, and a striker. It is a difficult juggling act: one of the telling factors could be if Romelu Lukaku proves his Stamford Bridge version of Adebayor or Harry Kane.
It was one of the damning elements of Potter's reign that, despite an ability on the training ground that helped players at his previous clubs to progress dramatically, no one got better at Chelsea and many regressed.
The exponential improvement of Tottenham's youthful players – personified, in their different ways, by Kane and Dele Alli – and the way everyone reached new levels under Pochettino always offered reasons to choose and trust him. The latter element may be significant: the feeling is that too many of Clearlake Capital's off-field appointments are yes men for Boehly and co. They have proved woefully poor judges and negotiations ought to have given Pochettino the licence to pursue his own path.
Perhaps, after the madness of Paris Saint-Germain – though Chelsea is a different sort of madness and it is notable that Tuchel, the first manager Boehly sacked, accomplished more in the French capital than Pochettino – the Argentinian needs a project. Chelsea provide one: Andrey Santos and Malo Gusto will arrive in the summer and Levi Colwill is due to return to add to the battalion of young players – Mudryk, Fernandez, Benoit Badiashile, Wesley Fofana, Carney Chukwuemeka, Armando Broja, Noni Madueke, Marc Cucurella, Cesare Casadei, Lewis Hall – who provide the raw materials that could be shaped into something.
In some cases, Pochettino will first have to repair dents to their confidence or game done in a disastrous season but at least some of that potential could be realised.
It is nevertheless a remarkable scenario that a team who won the Champions League two years ago now seem to have to start from scratch but Pochettino has to provide an identity, to add a style of play to a team with none, to get goals from a side who have only outscored Wolves, Bournemouth, Southampton and Everton this season. It amounts to an astonishingly big job, because, in footballing history, elite clubs have rarely got as many things wrong as Chelsea have in the last year.
But he has the pedigree and personality required to manage a superpower, which Potter lacked, and perhaps this year will engender an understanding that could buy him time. Because taking over Chelsea at such a low ebb means that, however quickly or slowly, there is surely only one direction in which they can go.
Join our commenting forum
Join thought-provoking conversations, follow other Independent readers and see their replies