'My life savings up in smoke': Fans left irate after Football Index share prices crash
The gambling platform drastically altered its terms for dividend payments, leading to an extreme crash in share prices with most users heavily down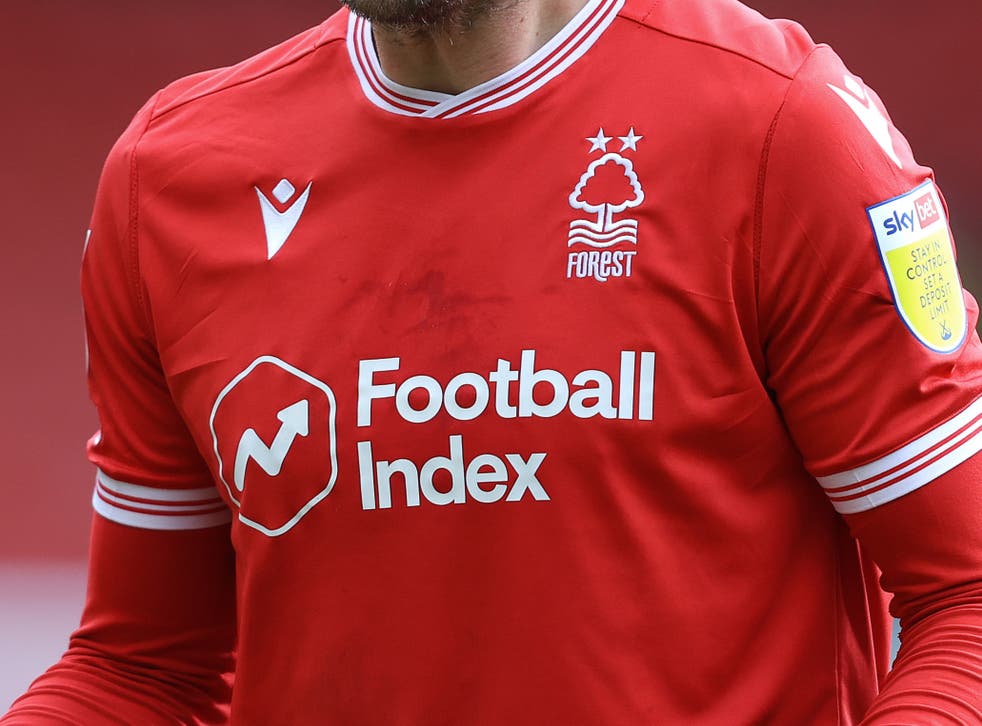 Fans have been left furious after losing thousands on gambling platform Football Index following widespread share price crashes after the announcement of extreme reductions in payments through dividends.
The gambling platform, which resembles a stock exchange but is licensed by the Gambling Commission, allows users to wager on the future success of players over a standard three-year period, while accumulating payouts from dividends based on the player's media activity and real-life performances on the pitch.
Under their own terms, Football Index has claimed that they would provide 30 days' notice for plans to make "adverse changes" to the Dividend Table, but Friday's announcement came after consultations with legal and financial advisors "in order to ensure the long-term sustainability of the platform".
The company, which is the main shirt sponsor for Championship clubs Queens Park Rangers and Nottingham Forest, said that it paid out £11 million last season in dividends, with the maximum dividend a user could win on a single day in the outgoing terms set at 33p per share.
But under the new terms outlined on Friday, which will come into place on Monday 5 April, that has fallen to just 6p - slashing potential profits for users by up to 82 per cent.
Users were left in limbo following the reopening of the market on Saturday, with the extreme gap between the buy and sell price of shares making it nearly impossible for investors to recoup their initial investment, let alone make an overall profit based on net deposits.
At the time of writing, Borussia Dortmund striker Erling Haaland is available to purchase for £1.14, but can only be sold for 76p, a reduction of £3.28, with his average offer previously coming in at £7.49. While Manchester United's Bruno Fernandes is another prime example of the effect of Friday's announcement, with his current price set at £1.20, with his sell price now at £1.10, dropping from £5.62.
In a statement, the company confirmed that "over recent months, Football Index has sustained substantial losses" and that "the Board agreed a recovery plan aimed at stemming these losses whilst retaining the dividend payments at current levels."
Part of the backlash, despite the company claiming the dividends levels were "unsustainable", stems from a recent statement claiming it has "never been in a stronger financial position than today".
Users took to Twitter, which has been used as a platform to cultivate the Football Index community, to share their dismay at the situation, with one claiming to be "drained" and "the lowest I've felt in a long time".
Another user claimed to have been "lied to and manipulated" by the company, while some have described the amounts lost as "life-altering".
Chief executive Mike Bohan confirmed on 18 February that he would hold a Q&A session in a week's time and encouraged the site's users to leave questions below his tweet. The move was seen by most as a positive step in order to improve liquidity and bring more stability to the platform, with the company clarifying the intention of the move by Mr Bohan.
A spokesperson for Football Index said on Sunday: "When the Q&A was announced, the senior management team hoped we were in a position to continue with dividends at the current level until the end of the season.
"When it became apparent that this may not be the case, we postponed the full Q&A with the express purpose of not misleading customers while an appropriate route forward could be agreed with our external advisors.
"As soon as the board had agreed a revised plan, on Friday 5 March, we published an extensive written statement addressing the most pressing concerns raised by our customers."
Join our new commenting forum
Join thought-provoking conversations, follow other Independent readers and see their replies