Football Index: What is it? What's gone wrong and what will happen next?
The gambling platform drastically altered its terms for dividend payments, leading to an extreme crash in share prices with most users heavily down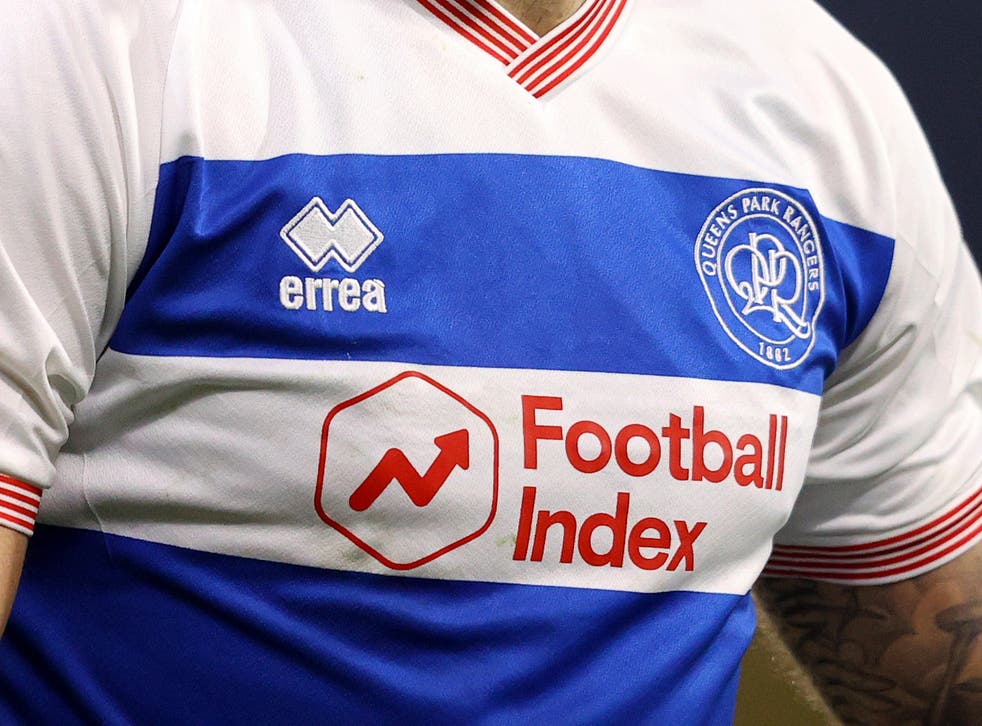 Football Index, the gambling platform that allows users to purchases 'shares' in footballers, has caused uproar with their announcement on Friday to slash dividends and has now suspended trading and entered administration.
Its customers reacted furiously with large sums of money being tied up in the platform, which is licensed by the Gambling Commission and has been marketed as a 'football stock exchange'.
Thousands have taken to social media to vent their fury at both the company and specifically chief executive Mike Bohan, who had recently promised a Q&A to discuss the company's liquidity and bringing more stability to the platform.
Here's everything we know right now and how we got to this point:
What is Football Index?
Likened to the stock market, Football Index is a gambling platform that offers the unique opportunity for its customers, or 'traders', to purchase 'shares' in footballers.
These last three years and while the value of the share can rise and fall to bring earning potential, the other significant way in which 'traders' earn money is through 'dividends'.
These payouts, which totalled £11 million over the course of the 2019/20 season, arrive daily, weekly (now to be removed) and monthly and resemble the performance of each player based on media activity and their on-the-pitch performance.
READ MORE: 'My life savings up in smoke': Fans left irate after Football Index share prices crash
The five-year-old company has risen to prominence and emerged in the mainstream as a shirt sponsor for Championship clubs Queens Park Rangers and Nottingham Forest.
What has gone wrong and why are customers upset?
Last Friday's announcement confirmed that dividends would be severely cut "to ensure the long-term sustainability of the platform", with the new terms arriving on Monday 5 April.
The company referred to their terms and conditions where it states that they can make "adverse changes" to the Dividend Table should they give 30 days' notice.
The details were catastrophic to the value of customers' portfolios, with the maximum dividend a user could win on a single day in the outgoing terms set at 33p per share - comprised, on a gold matchday (the category with the most amount of games played on a day from the specified league the player plays in) of 14p from the positional win (for a defender, midfielder and forward but not goalkeepers), 14p as the star player and 5p from media dividends.
But under the new terms outlined on Friday that has fallen to just 6p - comprising of, on a gold matchday (with less available on silver and bronze matchdays), 3p from a gold position, 2p as a star player and 1p from media dividends - that fall means the potential profits for users has been slashed by up to 82 per cent.
Why is there so much anger and what does this mean to players' value?
Simply put, users have found themselves in a position overnight where they have discovered their previous profits have largely evaporated, and, worse, they cannot recoup their initial investment due to the vast difference between the buy and sell now functions on the platform.
At the time of writing, Borussia Dortmund striker Erling Haaland is available to purchase for £1.14, but can only be sold for 76p, a reduction of £3.28, with his average offer previously coming in at £7.49.
While Manchester United's Bruno Fernandes is another prime example of the effect of Friday's announcement, with his current price set at £1.20, with his sell price now at £1.10, dropping from £5.62.
Moreover, customers are irate that new shares were being released allegedly at the same time that the company knew they were experiencing financial hardship. With 300,0000 new shares issued across the exchange in February, including 15,000 sold for the eight most popular players.
What can customers do now and what happens next?
Users have urged the Gambling Commission to investigate Football Index, while there has been more than 3,500 signatures on a petition to force FI to refund net deposits.
Both Forest, whose sponsorship expires at the end of the current campaign, and QPR, who have the option for a further 12 months after this season, are yet to comment on their position concerning their partnership with the company.
What have Football Index said?
FI acknowledge their recent announcement had caused "frustration and disappointment" as well as a "stressful experience".
The company has also moved to suspend comments on their tweets due to incoming abuse and threats.
A recent update from FI arrived on Sunday to clarify their stance over Bohan's promised Q&A on 18 February: "When the Q&A was announced, the senior management team hoped we were in a position to continue with dividends at the current level until the end of the season.
"When it became apparent that this may not be the case, we postponed the full Q&A with the express purpose of not misleading customers while an appropriate route forward could be agreed with our external advisors.
"As soon as the board had agreed a revised plan, on Friday 5 March, we published an extensive written statement addressing the most pressing concerns raised by our customers."
Football Index goes into administration and suspends trading
Football Index announced on Thursday night that it had suspended trading on its gambling platform and entered administration.
The board of BetIndex Limited acknowledged their decision last Friday to slash dividend payments had "not been well received" and that they needed "to find a more agreeable way forward", with the current situation "deeply regrettable".
A statement from the company's board read: "We understand this has been a difficult and challenging week for you all. After much difficult deliberation we must now issue the following update.
"The Board of BetIndex Limited has consulted with external legal and financial advisors, and the UK and Jersey Gambling Commissions. The decision has been made to suspend the platform."
The company has confirmed its intent to pursue a "restructuring arrangement" with the possibility of "equity in BetIndex Limited being distributed to customers".
Moreover, "board representation for customers" and the promise of "new management team" was mentioned in the statement with trading suspended until that has been achieved.
Join our new commenting forum
Join thought-provoking conversations, follow other Independent readers and see their replies