Jurgen Klopp's letter to heartbroken son of rugby legend Joost van der Westhuizen, who died in February
Klopp responded to a heartfelt tribute written by 13-year-old Liverpool fan Jordan van der Westhuizen with a moving letter of his own
Luke Brown
Friday 23 June 2017 14:38 Comments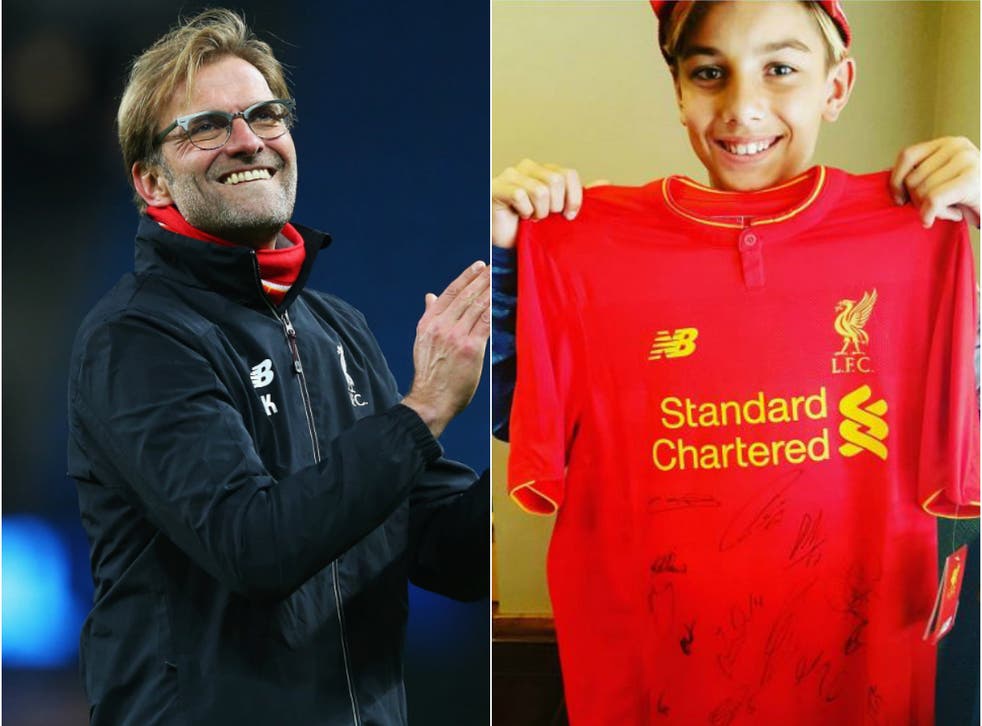 Jordan van der Westhuizen, the son of late South African rugby legend Joost, was left "speechless" when he received a heartfelt letter from Liverpool manager Jurgen Klopp following the death of his father.
Former South Africa captain Joost died at the age of 45, six years after he was diagnosed with the debilitating motor neurone disease.
He won the World Cup with the Springboks in 1995 and is widely regarded as one of the finest scrum-halves ever to play the game.
Jordan, 13, wrote an emotional letter following his father's death, describing him as "the best rugby player in the world" before adding "Daddy please tell God that Liverpool must win."
He signs his tribute off with "You will never walk alone!"
Klopp has since replied to Jordan with a letter of his own, along with a Liverpool shirt signed by himself and all of his squad.
"I am so sorry to be writing to you under these very sad circumstances," Klopp says in his letter.
"Nothing that we say will ease your loss but we want you to know that our thoughts and sympathy is with you all.
"We know that your Daddy was a huge fan of Liverpool FC and we're so pleased that he shared his passion with you.
"The letter you wrote to him about LFC meant a lot to us, thank you so much for your support, we hope you will have happy memories of the time you spent with him watching LFC play.
"May you and your family know peace, comfort and strength at this sad time.
"You'll never walk alone."
Jordan's mother, Amor Vittone, shared a picture of the touching letter on Instagram.
"How amazing," she wrote. "Jordan is speechless."
Register for free to continue reading
Registration is a free and easy way to support our truly independent journalism
By registering, you will also enjoy limited access to Premium articles, exclusive newsletters, commenting, and virtual events with our leading journalists
Already have an account? sign in
Join our new commenting forum
Join thought-provoking conversations, follow other Independent readers and see their replies