Arsene Wenger backs decision to allow both Arsenal goals despite Tottenham protestations
Referee Mike Dean has come under scrutiny after it appeared that Spurs had cause for complaint for both goals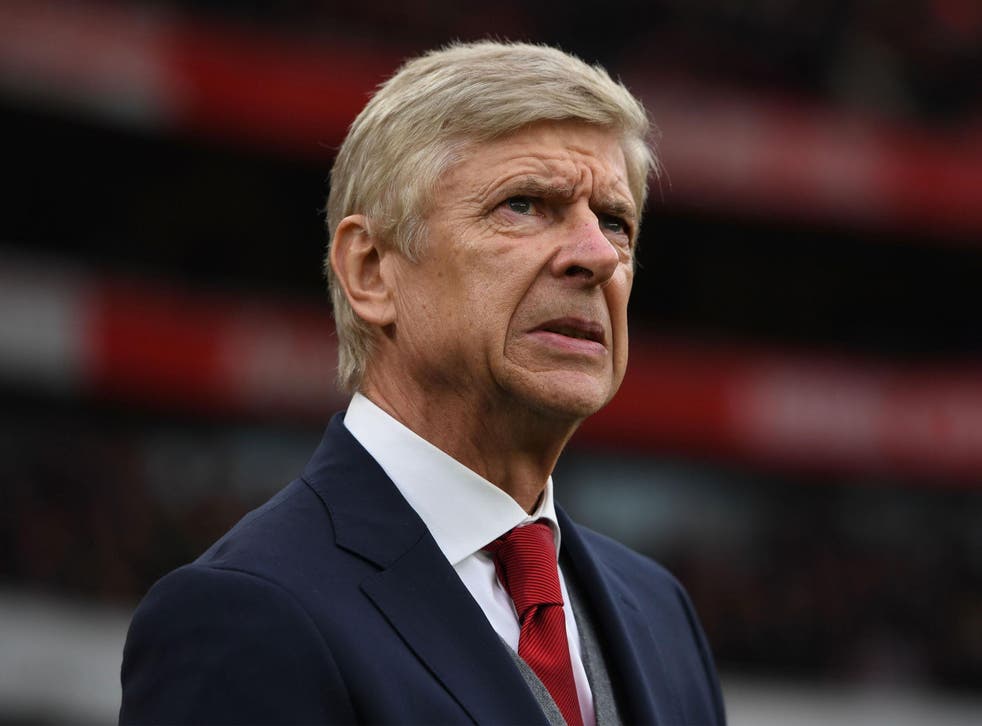 This time, well, Arsene Wenger did see the incidents. In he fact he watched them a few times, and concluded that there was indeed a foul for the set-piece that led to Shkodran Mustafi's opening goal in the 2-0 win over Tottenham Hotspur, and that Alexis Sanchez was not offside for Arsenal's second.
Referee Mike Dean had come under scrutiny after it appeared that Spurs had cause for complaint for both goals - with Mauricio Pochettino mentioning it in his own post-game press conference - but Wenger rejected that, saying "it is not certain it is offside, and it was a foul". He also argued that were was much less commotion when Manchester City benefited from what he felt was a much more obvious offside in the 3-1 defeat at the Etihad two weeks ago. Sanchez hit the second goal shortly before half-time.
"I don't think so," Wenger said when asked whether his team profited from an incorrect onside call for the second goal. "Two weeks ago we conceded a goal that was not marginally offside. It was a yard offside but no one found a word to say. Now when you are marginal… I watched it again and it is not certain it is offside. And it was a foul [for the first]. So suddenly when we concede goals it is absolutely normal even when they are a yard offside and when we maybe [offside] you have to answer that in a press conference."
Arsenal vs Tottenham: Player ratings

Show all 22
Wenger otherwise praised the focus and intensity of his side, but pointed out that it was a continuation of what he felt was a good performance at City that resulted in an unfair defeat.
"Yes I think we played with purpose, good concentration, the desire always to be efficient and with great solidarity from the first to last minute the quality of our concentration was very high. We never had a minute where you could feel we dropped out focus. Overall it was a very intense game when you look at the physical performance of the two teams its absolutely through the roof so that means distances the players produced an immense performance on both sides.
"I feel we had a very good game at Man City and did very well and I was a very tight game. If you analyse it with our model the game was a draw and the referee influenced the decision, that is what the game was. We had a few away games when our performances were good but when you lose people always go to definite conclusions without going further into analysis and we were not as bad as people said because we have 22 points today. We are a few points short but if you analyse well the [Man City] game I can show you why."
Wenger meanwhile praised the performances of Sanchez and Mesut Ozil despite the uncertainty over their future, with both of their contracts running out at the end of the season.
"I know them well and I know when these guys go on the pitch hey want to win the game and they have shown that commitment against today. I never questioned their commitment. They can have bad games but the problem is when the player goes to the end of his contract everyone says of course because he goes [to end of contract]. Their interest is to play anyway."
Asked whether wins like this could convince the duo to stay, Wenger said:
"I just said I am long enough in the job, that's not enough! Because the quality of the contract has to be good and enough for them as well. I am convinced they love the club, they love the team but the rest will be decided when I don't really know. The whole thing has to be right, they have to be happy. I believe they love the club and want to stay but as well other clubs, other top clubs offer good contracts as well."

Join our new commenting forum
Join thought-provoking conversations, follow other Independent readers and see their replies