Brendan Rodgers inspired Liverpool's title challenge last season by reading out letters from the players' mothers, reveals Philippe Coutinho
Rodgers contacted the mothers of his squad to have them write an inspirational letter that he could read out before each game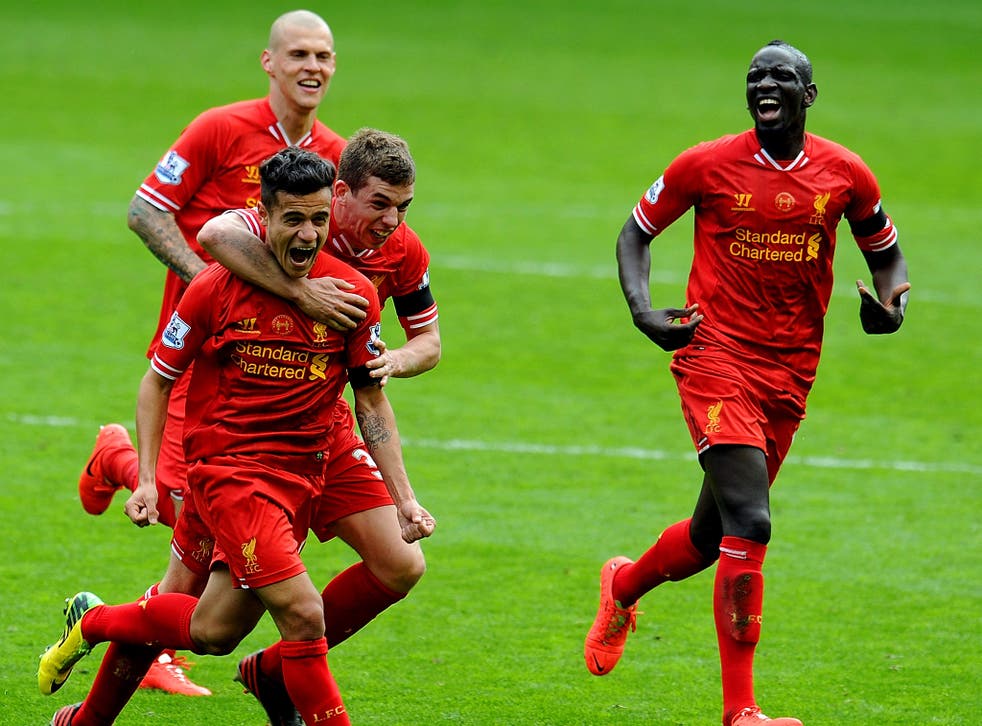 Philippe Coutinho have revealed the motivation behind Liverpool's Premier League title challenge last season that saw the club finish second on the final day of the season.
Having seen star striker Luis Suarez leave Anfield last summer having scored 31 goals in 33 appearances during last season's resurgent campaign, you'd be forgiven for thinking it was the Uruguayan striker. But according to Coutinho, the key inspiration came from manager Brendan Rodgers reading out letters from the players' mothers.
The sight of Rodgers impersonating the mothers of Coutinho, Raheem Sterling and Steven Gerrard would trigger many into fits of laughter, but the Brazilian attacking midfielder revealed how it spurred on the side to near Premier League glory.
Chelsea 1 Liverpool 1 player ratings

Show all 22
Citing his own mother's letter being read out before the 3-2 victory over Manchester City in April 2014 – which saw Coutinho score a thrilling winner – the 22-year-old said to CNN: "I was so anxious for it to be my turn, for the manager to read the letter from my mum.
"I waited and waited for it. The manager had spoken to the mothers of every player in the team, he'd been reading a message before every game for months and finally my turn had come.
"At first, I didn't know that the manager would be reading a letter from her, then he mentioned her name and I was really overwhelmed. It said she loved me, is proud of me, is always with me and missing me.
"There was more, but those are just the words I needed to hear. It filled me up. The other players were also really moved because every week, regardless of whose mother it was with the message, we were all inspired and emotional.
"We were getting really strong, powerful words and it pushed us so much."
Unfortunately for Rodgers and Liverpool, they have been unable to continue that form into this season, and look a nailed-on certainty to miss out on Champions League qualification following the 1-1 draw with Chelsea on Sunday.
Register for free to continue reading
Registration is a free and easy way to support our truly independent journalism
By registering, you will also enjoy limited access to Premium articles, exclusive newsletters, commenting, and virtual events with our leading journalists
Already have an account? sign in
Register for free to continue reading
Registration is a free and easy way to support our truly independent journalism
By registering, you will also enjoy limited access to Premium articles, exclusive newsletters, commenting, and virtual events with our leading journalists
Already have an account? sign in
Join our new commenting forum
Join thought-provoking conversations, follow other Independent readers and see their replies