Thomas Tuchel lauds 'outstanding' Jurgen Klopp ahead of 'big challenge' at Liverpool
The Blues boss has praised his compatriot for his legacy in coaching so far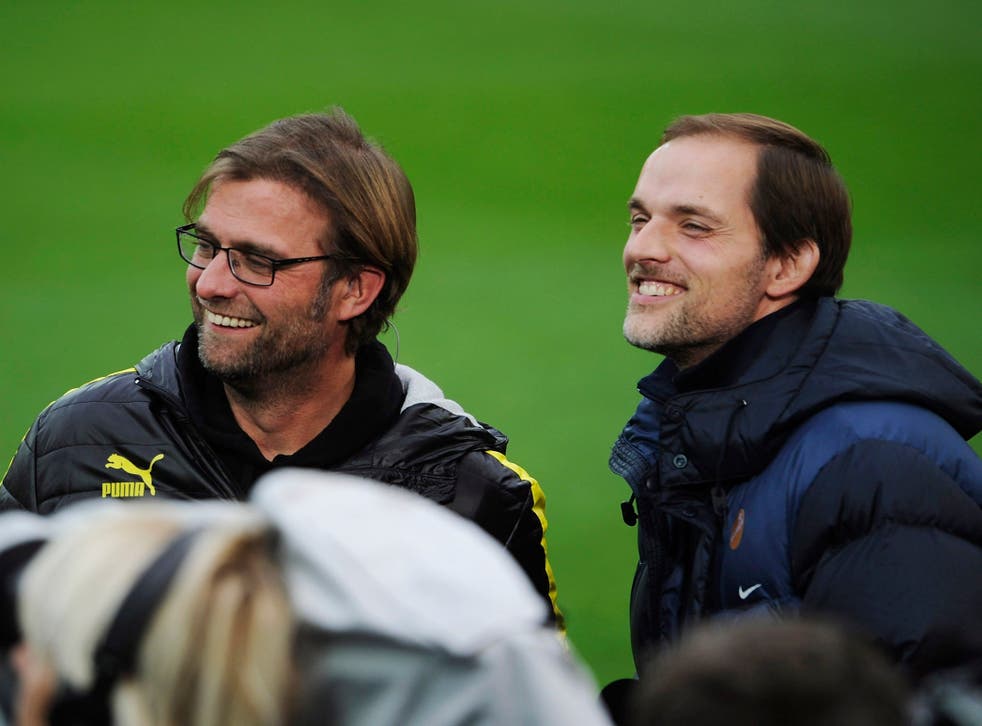 Chelsea boss Thomas Tuchel has praised Jurgen Klopp as "outstanding" for the way he brings his players together as a "unit".
The Blues coach is preparing his side to play the champions at Anfield on Thursday, where he will meet his compatriot.
After succeeding Klopp at both Mainz and Borussia Dortmund, Tuchel has revealed his admiration for the way the Reds boss has made his team into a "winning machine".
"You enter into a competition not only with the best clubs but the best coaches in the world, one of them is Jurgen clearly, he's proven that at many clubs," Tuchel said.
"It brings me out of bed early, because it's the challenge to play against him and his teams. What Jurgen proved is outstanding, he transformed any club into a unit where he worked.
READ MORE: Thomas Tuchel ready to step out of Jurgen Klopp's shadow and finally silence the noise
"In all the three clubs he worked, he's a big, big part of the club, even when he leaves, he stays a big part of these clubs in the heart of the fans. It's a huge success. He's done that even abroad in the most difficult league.
"He's transformed Liverpool into a winning machine. It's a unit between his players and him, this is what you face, it's similar to the unit that is between the players of Atletico and Diego Simeone. They're really together. It's a big challenge. It's where we want to compete."
Meanwhile, N'Golo Kante has revealed his delight at playing in his favourite role under Tuchel in a 'double six', impressing as part of a 3-4-3 system in the draw with Manchester United last weekend at Stamford Bridge.
"It's a position I have played many times," Kante told the Chelsea website. "Here, at Leicester and in the national team.
"It's not only the best way for me to play but for the team. It is good for me to play with someone who stays when I go forward, or I stay when he goes forward."
Kante has also admitted to frustration at time out due to injury, but insists he has learned from the experience.
"When you play constantly, many games in a row, you think it's normal," Kante added. "When injury comes, you play two weeks, and then you get injured, it's not the best. You don't feel like you are giving the best to the club or your team-mates.
"You can learn from these times to appreciate more the time you are fit, when you can play and train with your team-mates.
"When I have been injured it's a period of reflection of what you can do better. I realise now it's better to take more time to recover. I speak with the medical staff to get the best out of me for the team. This is something I have learned.
"I am happy now to feel good. We have played so many games in a short time, so injury can come back, but we try to prevent more injuries. I have learned when you are not ready, take more time because that will help the team more."
Join our new commenting forum
Join thought-provoking conversations, follow other Independent readers and see their replies