David Moyes 'showed a complete lack of respect' with 'distasteful' slap comments, says FA chairman Greg Clarke
The Sunderland manager faces a possible FA sanction after telling a BBC reporter that she 'might get a slap even though you're a woman'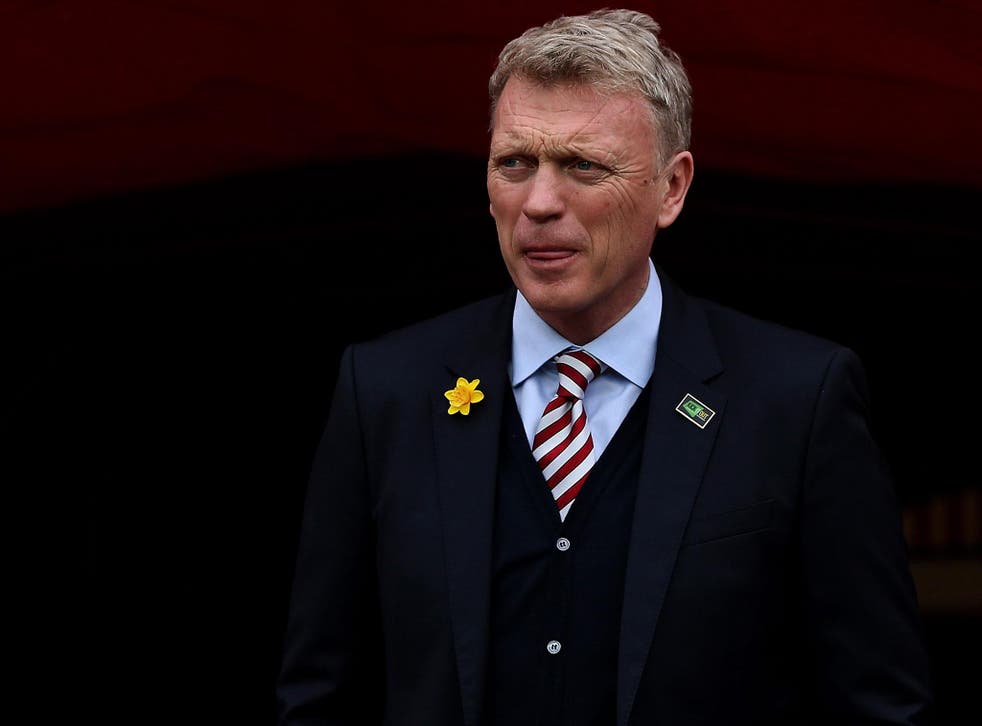 Football Association chairman Greg Clarke has lambasted David Moyes after the Sunderland manager told a female reporter that she "might get a slap even though you're a woman" for questions asked in an interview last month.
Moyes, who is facing a possible FA sanction, has come under fierce criticism after the conversation, filmed on a mobile phone following Sunderland's 0-0 home draw against Burnley on 18 March, was published by a tabloid newspaper.
"It was regrettable, it was distasteful, and I think it showed a complete lack of respect. And we in the game stand for respect," Clarke told reporters at the Uefa Congress in Helsinki.
"There's a professional woman trying to do a job – and not an easy job – and she's asking appropriate questions in a respectful manner, and I think she deserves respectful responses, not responses like that."
Former Everton and Manchester United manager Moyes, whose side are rooted to the bottom of the Premier League, later apologised to the reporter, who did not make a complaint.
"I think it's doubly bad to use such a term to a woman because there is a lot of violence against women in society and terms like that aren't just disrespectful," Clarke added.
"I think they are bad examples... I'm sure that David Moyes regrets that it happened."
Reuters
Join our new commenting forum
Join thought-provoking conversations, follow other Independent readers and see their replies