Luis Suarez so competitive the Liverpool striker makes his daughter cry by winning games at home
Uruguayan hates losing just as much off the pitch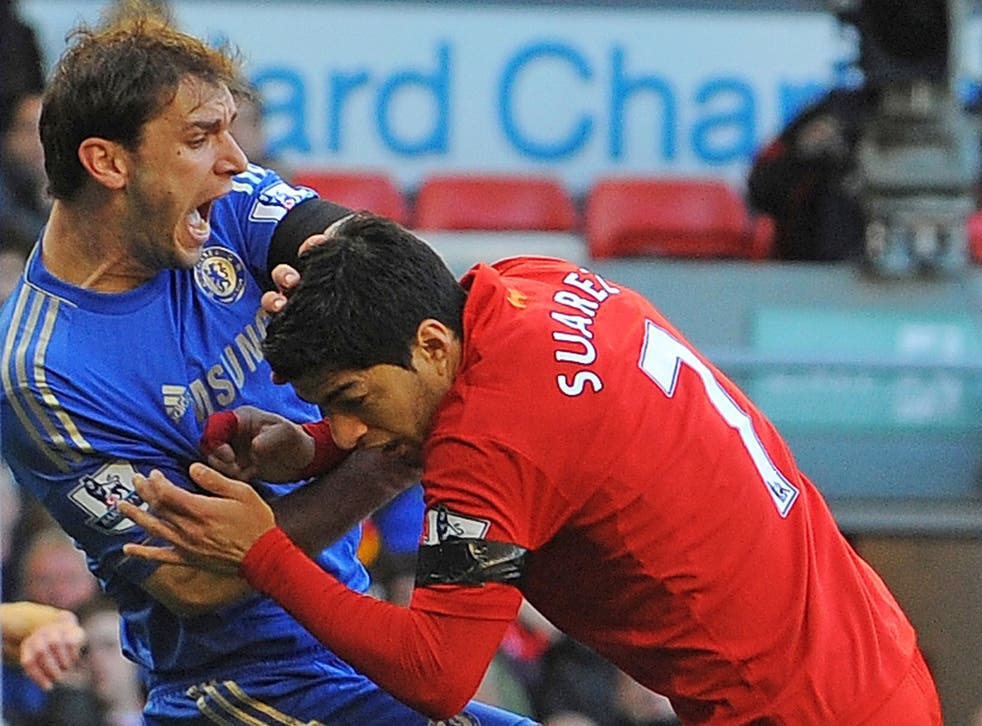 Luis Suarez has confessed to being so competitive that he has reduced his three-year-old daughter to tears by beating her in games at home.
Suarez should face a battle of a more testing kind this weekend when his Livepool side lock horns with Manchester United, a fixture given even more spice than usual thanks to Suarez's history with Patrice Evra.
The 27-year-old has been in fine form this season, scoring 24 goals, and he insists his competitive nature has been with him since he was a child.
"I can never lose," said Suarez. "I don't like that and sometimes I can see and my wife can see that Delfina is the same.
"She doesn't like losing and when we play in the house and she loses she cries and Sofia says she's like me on the pitch!
"When I was a child I never liked to lose. From seven years-old I started to do competitions and things like that and I never liked to lose.
"I have worked very hard in my life to stay at this level and I can't miss one ball. When the ball is going out I try my best to keep it in because I love football.
"Sometimes 100 per cent it's from the street. But sometimes it's another person because you try your best, you perform and you change. But it depends on the moment."
Liverpool: The latest match pictures

Show all 50
Suarez has been banned for a total of 18 games over the past three seasons, despite never receiving a red card, the first eight-game ban for racially abusing Evra - an incident he still shamefully is yet to fully apologise for - as well as a ten-game ban for biting Branislav Ivanovic.
However the Uruguayan claims he is different off the pitch.
"Sometimes you lose the game and you go back to the house and I see my wife and two children and I forget everything.
"And when I score four like in the Norwich game I come home and my wife tells me forget that you have scored four on the pitch because here you are my husband!
"I think the time is so quick. It feels like a few months since I signed for Liverpool. But it's three years and I'm so happy.
"When you are happy and you enjoy outside the pitch you try your best on the pitch. My family are so important for that."
Register for free to continue reading
Registration is a free and easy way to support our truly independent journalism
By registering, you will also enjoy limited access to Premium articles, exclusive newsletters, commenting, and virtual events with our leading journalists
Already have an account? sign in
Register for free to continue reading
Registration is a free and easy way to support our truly independent journalism
By registering, you will also enjoy limited access to Premium articles, exclusive newsletters, commenting, and virtual events with our leading journalists
Already have an account? sign in
Join our new commenting forum
Join thought-provoking conversations, follow other Independent readers and see their replies