'What the f*** are you doing?': Pep Guardiola refuses to discuss Erling Haaland transfer speculation
The Norwegian forward has been linked with a move to the Etihad to replace the outgoing Sergio Aguero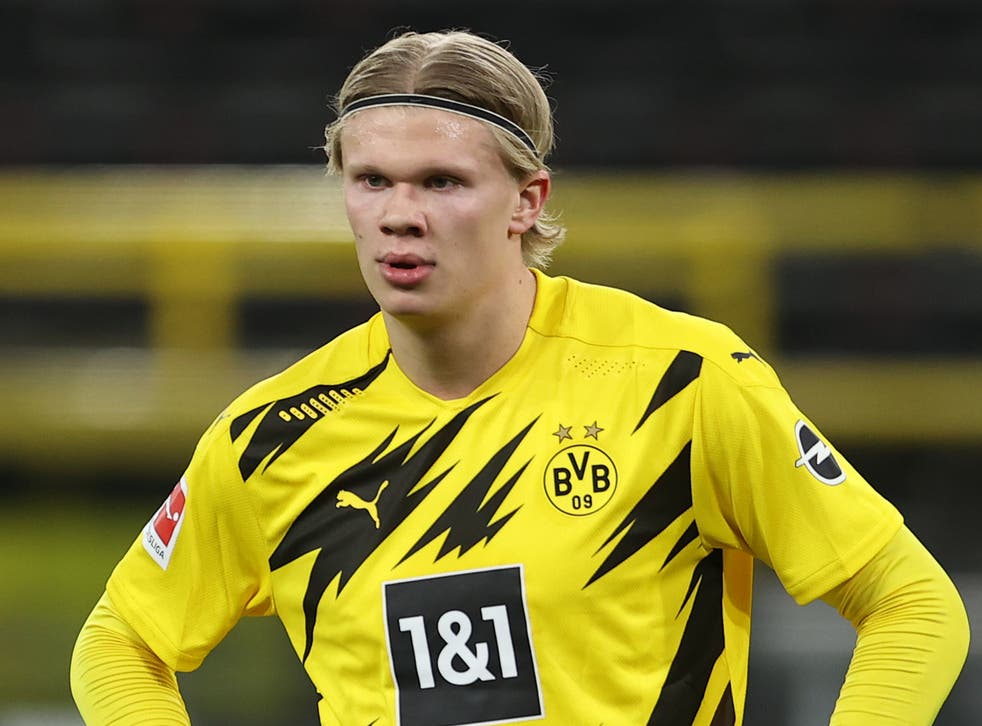 Pep Guardiola has refused to discuss Erling Haaland out of "respect" for his Manchester City players.
The Norway international striker, 20, is among the hottest prospects in Europe right now with an expected move to come this summer after agent Mino Raiola's trip to Spain this week with the player's father to discuss terms with Real Madrid and Barcelona.
But despite City linked strongly with the player, Guardiola maintains "it would not be polite" to Borussia Dortmund or the player if he entertains the speculation surrounding a move to fill the void with Sergio Aguero's departure this summer now confirmed.
"You understand I'm not going to talk about any names, about other players at other clubs," Guardiola said when asked about Haaland.
"It would not be polite for Borussia Dortmund and for Haaland. Absolutely, it's not my business.
Read more:
"I have two months with these players that we have here, they deserve as much respect from their manager to [not] talk about another player when we have two months ahead, important ones with what we have done so far.
"So, if I'm a player and the manager speaks of other players I'd say: 'What the f*** are you doing?'.
"We are here to do what we have to do right now. I never comment, never in five years I speak about another player from another club. Never, never."
Join our new commenting forum
Join thought-provoking conversations, follow other Independent readers and see their replies