Manchester United crisis: Is Louis van Gaal beginning to sound like David Moyes?
The Dutchman's comments after last night's humiliating defeat were a concern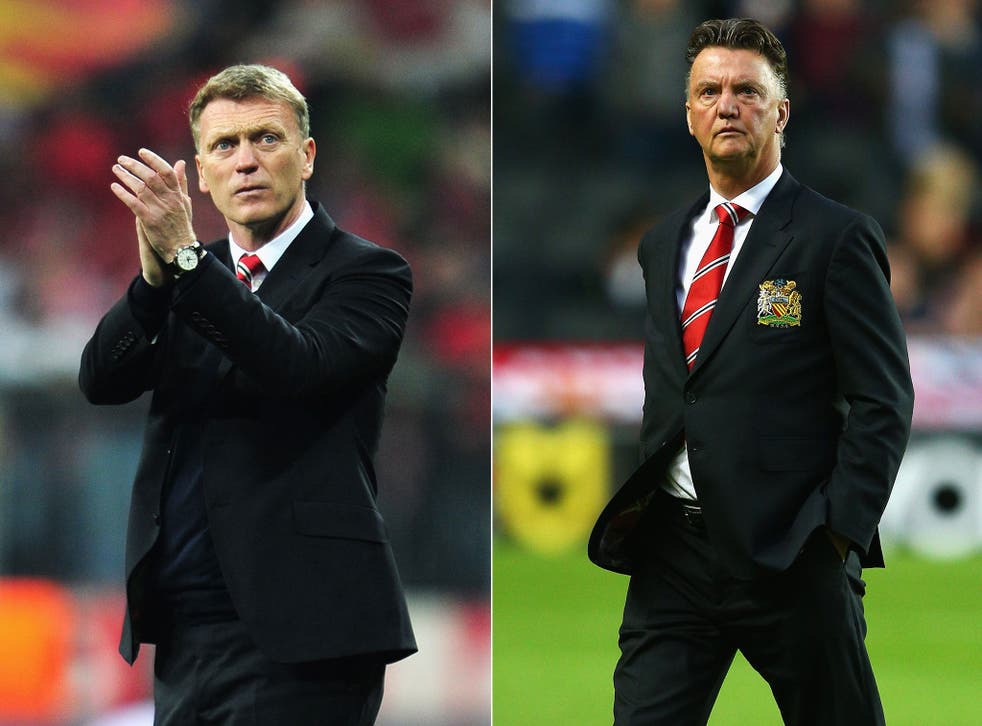 Following Manchester United's humiliating defeat to MK Dons, Louis van Gaal made a rather strange comment.
He said that defeat for the side who were crowned champions of England in May of last year against a side playing in League One had "not shocked" him.
Whilst the start of his reign at Old Trafford has been far from desirable - including an opening day loss at Old Trafford to Swansea and a draw with Sunderland - surely even the most pessimistic of United fans would have expected nothing short of victory in the second round of the Capital One Cup.
It's a comment that's led to accusations that Van Gaal could soon be sounding as out of touch with expectations at Old Trafford as his predecessor David Moyes.
In addition to the "not shocked" comment, the Dutchman said changing the club's fortunes would take time, even with the arrival of Angel Di Maria for a British transfer record fee of £59.7m.
"It is difficult for the fans to believe in philosophy of Louis van Gaal but you have to do that because I am here to build up a new team and a new team in not built in one month," he said last night.
"Now Di Maria is coming and he has to adapt also to our culture. He cannot change [immediately],"
"The process needs time so we shall see if with Di Maria we have to change the system or not. You have to train it and it's a matter of time because we shall see if we have to change the system."
It is impossible not to agree that sweeping change is needed at Manchester United - but it was a claim regularly made by Moyes during his 10-month spell at Old Trafford. A claim that often fell on deaf ears at the time. The Scot recently said: "We knew it was going to take time to make the necessary changes. It was going to take time to evolve. But we were in the process of making other important changes.
"In the end, I don't feel I was given time to succeed or fail."
Moyes was always ready to take responsibility for results, something he took on as United made a terrible start to the season.
"I take complete responsibility for the results. I would like them to be much better and I've got no doubt they will," he said early on in his reign.
Taking responsibility was something Van Gaal was doing after his first competitive match in charge.
"Didn't play as a team. We were very nervous. I am responsible," he said after the 2-1 loss to Swansea.
The odds have been slashed on Van Gaal being the next Premier League manager to be axed - but the liklihood is he'll be given the time that Moyes wasn't to try and mastermind a return to fortunes. How long that takes is far from clear - but a first win of the season would go some way to improving the situation as Van Gaal conceded after the draw with Sunderland at the weekend.
"You can never say how long it takes because when you win the next match, the confidence comes back."
Van Gaal could also take some advice from Moyes - who said this after suffering his first home defeat as Manchester United manager: "You're always going to get bad results in football - that's part of the job. It's how you deal with them."
Join our new commenting forum
Join thought-provoking conversations, follow other Independent readers and see their replies