Manchester United need immediate lift to take the crisis out of change and relieve pressure on David Moyes
United lost back-to-back home Premier League games for the first time since 2002
Ian Herbert
Monday 09 December 2013 01:56 Comments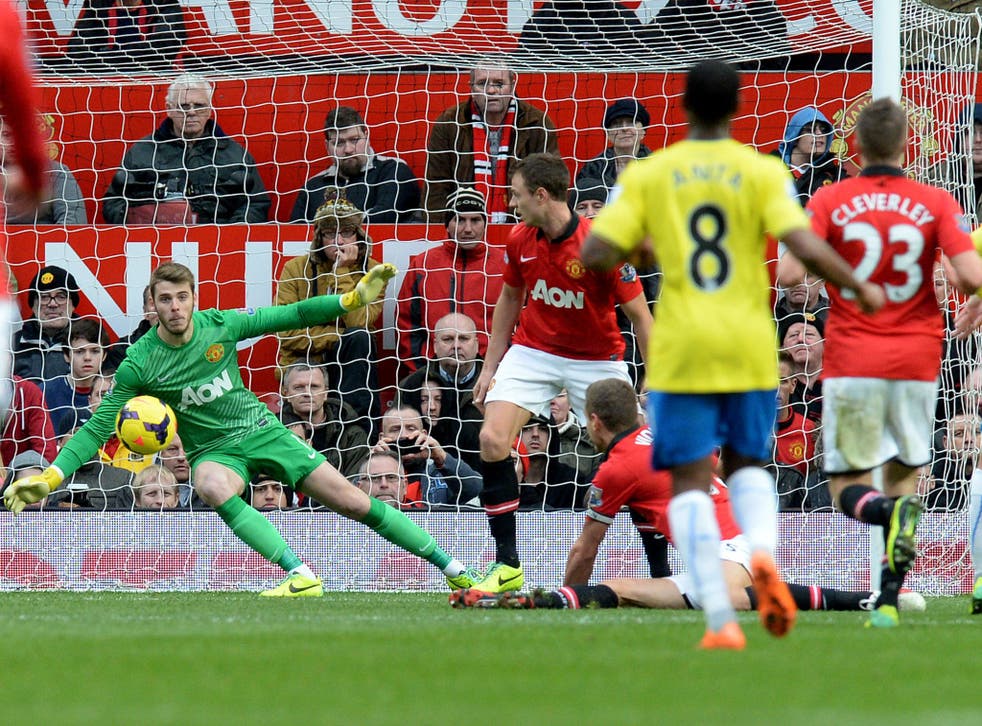 The phone-ins were in overdrive by 6.30pm on Saturday evening, with the demands for David Moyes to be replaced – on the basis of 15 Premier League games – outnumbering those who said it was a time to wait, be patient and allow the pains of transition to pass over. How ridiculous.
Football has an insatiable appetite to locate fatal flaws in managers at moments like this. People want to say that the Manchester United manager, whose side are seven points off the top four after defeat to Newcastle United, lacks the ability to inspire – as if the renaissance of Wayne Rooney and Antonio Valencia this season count for nothing. And that he lacks judgement – as if Sir Alex Ferguson's conclusion that he'd be damned if he would deal with Paul Pogba's agent, Mino Raiola, counts for nothing, now that United have lost a player they sorely need.
There has already been more pragmatism in the new era. Agents always play the field to get prime deals for their best young players. Manchester City were given a one-week window of opportunity to buy Adnan Januzaj in October. But Moyes and his chief executive, Ed Woodward, did not let that one get away.
Moyes' misjudgement was in just not foreseeing how weak his inheritance was when he was so selective in the transfer market this summer. Gareth Barry, on loan from Manchester City at Everton, would have done a job, actually. "Not a United player," some fans will retort, as if this club can presently afford that kind of elitism. Moyes seems to feel that old philosophy still applies and the word from the top at United is that they will not bring in players for a three-month fix. But Saturday's 1-0 home defeat to Newcastle revealed a club who need – on loan, at least – the freshness of a player or two simply not weighed down by the legacy of Ferguson's departure; being asked to deliver for Moyes, while the world looks on agog.
Woodward is willing to respond opportunistically in next month's transfer market, though generating those opportunities is the challenge.
The hopeless search for a simple explanation of what Moyes is doing wrong revealed itself in the questions put to him on Saturday night. Had he changed too much? "Change it? I don't think I've changed anything. I've brought one player in," he replied, not unreasonably. Shouldn't his side have thrown the kitchen sink at Newcastle? "It is a concern because I tried to chuck the kitchen sink at them," he replied, not unreasonably, reflecting on how he had gone without a right-back for the last half-hour and urged Januzaj to move inside, with Valencia behind him.
There need not be endless theorising about where solutions lie. The players looked brittle and bewildered on Saturday, Januzaj apart, and a win or two, with a couple of lucky breaks, would build the confidence needed for a month during which the opposition (Aston Villa, Stoke, West Ham, Norwich, Hull) is hardly unbreakable.
The danger for Moyes is that his side will be sucked into a vortex of bad performances so vicious that there is no way back. His position remains entirely secure but every Premier League manager is perennially six defeats away from unemployment. Bumpiness is allowable. Free fall is not.
Moyes must rediscover his side's fabled power to pursue lost causes. There was no threat on goal during the half-hour in which they trailed Alan Pardew's team and during this season they have scored only two goals in the last five minutes of normal time. One came when they already led Swansea 3-1; the other when they trailed Manchester City 4-0. That's the same City against whom, exactly a year ago today, they were locked at 2-2 before Robin van Persie's free-kick secured a 90th-minute winner. "There were a lot of games last year where Manchester United didn't play particularly well and maybe in a game like that sneaked it with a goal," Moyes observed.
Saturday's result was testament to Pardew's team, too. Yohan Cabaye, Mathieu Debuchy, Cheick Tioté and Moussa Sissoko could all have been plugged into the United side and made a difference – Tioté especially so – and Pardew can take credit for deciding that an extra man in midfield could test United's point of least resistance. The Champions League really is not beyond contemplation for them. "I'm not saying 'no'" was Pardew's response.
It was put to Moyes in a transfer discussion that "the end is not nigh", to which he replied: "It certainly is not." This scrutiny is not breaking him. He continues to front up. His employers know there was inadequate preparation of a squad strong enough to take United on beyond Ferguson. But from somewhere – anywhere – Moyes needs to take the crisis out of the drama.
Related articles...
United will not be forced into panic buys, says Moyes
Sam Wallace: Moyes paying price for transfer abstinence
Moyes needs immediate lift to take the crisis out of change
United players 'don't want the ball', claims Wilkins
Ferguson still trying to exert 'control and power' at United, claims Keane
United face personnel problem in Champions League
Register for free to continue reading
Registration is a free and easy way to support our truly independent journalism
By registering, you will also enjoy limited access to Premium articles, exclusive newsletters, commenting, and virtual events with our leading journalists
Already have an account? sign in
Join our new commenting forum
Join thought-provoking conversations, follow other Independent readers and see their replies