Dean Henderson '100% ready' to surpass David de Gea as Manchester United goalkeeper, says former boss
The English stopper has enjoyed a recent run in the side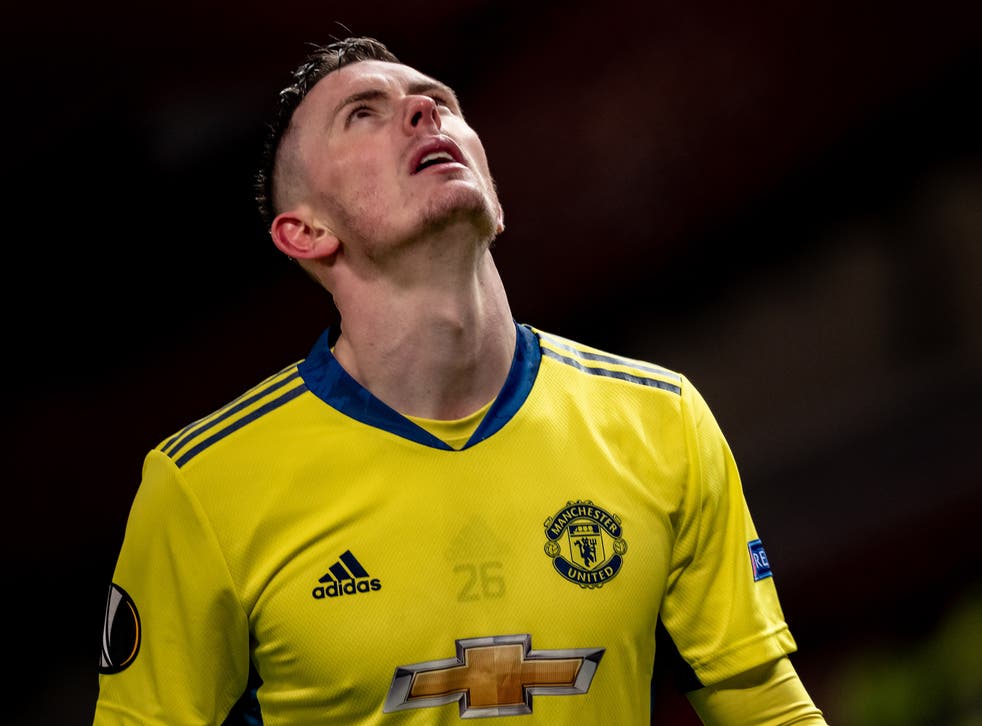 Dean Henderson's former manager says the Manchester United goalkeeper is fully ready and good enough to step up and become the club's first-choice goalkeeper.
Having spent last season on loan at Sheffield United gaining top-flight experience, Henderson returned to Old Trafford this year, where he has been the No. 2 for Ole Gunnar Solskjaer. But regular starter David de Gea has had inconsistency and errors in his game, leading to calls in some quarters for Henderson to be handed the gloves on a more permanent basis.
Previously in his career, Henderson was on loan at Shrewsbury under the guidance of Paul Hurst, who feels the "very confident" goalkeeper is more mature and experienced than in his earlier loan spells - and is ready to become a starter at Old Trafford.
READ MORE: Premier League fixtures and table - all matches by date and kick-off time
"When I've seen him now, he looks more calm, more concentrated and fully focused on the job," Hurst told TalkSport, while also noting that while there would be fluctuations in form, the long-term benefits would clearly outweigh any teething issues.
"If Dean made some of the mistakes De Gea has made, the comment would be it shows he's not quite ready. One hundred per cent, Dean is ready to take over from De Gea.
"That's not to say there might not be a mistake or dip in form, but he has a presence about him.
"He will back himself and be confident that he can do the job for Man United."
That confidence and self-belief has been a feature of Henderson's career so far, says his former boss, who has lauded his mentality, will to win and enjoyment of the game.
But the same desire to improve and be a regular player will mean that Henderson will seek out matches elsewhere, if time on the pitch isn't forthcoming at United.
"If he doesn't get to be No.1 very, very soon, it wouldn't surprise me if he was looking to go elsewhere because lots of footballers want to play, but one, he has the ability and two, he has a stronger desire to play than other footballers."
Henderson has been playing regularly of late in the absence of De Gea, with the Europa League match against AC Milan being the English goalkeeper's fifth appearance from the past seven matches.
Henderson would have wanted to do better with Simon Kjaer's late headed equaliser for Milan, which secured the Serie A outfit a vital away goal.
Join our new commenting forum
Join thought-provoking conversations, follow other Independent readers and see their replies