Manchester City manager Pep Guardiola showed 'extremely unpleasant attitude', claims Sergio Conceicao
The Porto boss was left upset after his side's defeat to the Citizens in the Champions League
FC Porto travel to England to take on Manchester City
Pep Guardiola has been accused of showing his "extremely unpleasant attitude" during Manchester City's Champions League victory against Porto.
The Portuguese side's manager Sergio Conceicao reacted furiously following the Group C contest at the Etihad.
The City boss was accused of using "ugly words" with Conceicao also claiming that the officials had a "big bearing on the outcome of the match".
"I've got a lot to learn from Pep Guardiola, in the way he pressures referees, talks to opposition players and the opposition dugout," the Porto coach said.
"He's a fantastic example. I have to learn this. We were angels compared to the other dugout.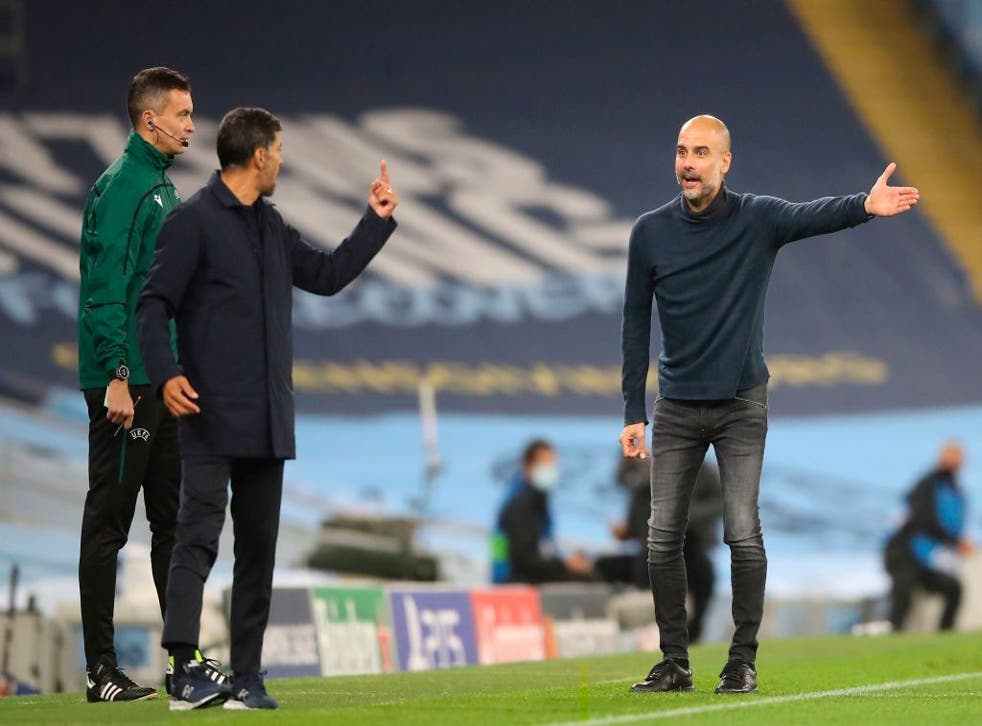 "He spoke about our country using ugly words. Guardiola's attitude was extremely unpleasant.
"The whole Manchester City dugout was because if anybody should have been complaining, it was the Porto bench, because we were extremely hard done by.
"I have to apologise to the referees in Portugal, because I complain when I think we are wronged, but comparing the officials of this game and those upstairs in the VAR, international referees have a lot to learn from ours in Portugal.
"The refereeing had a big bearing on the outcome of this match. [Augustin] Marchesín has his leg in a bad state right now because he was fouled before the penalty award."
Porto next face Olympiacos in Athens, while City will travel to France to take on Marseille, who lost to the Greek side in the other game during the first game week of the competition.
Join our new commenting forum
Join thought-provoking conversations, follow other Independent readers and see their replies