VAR 'can only aide' Premier League referees, says Sian Massey-Ellis
'We're all human, we all make mistakes, but for me VAR has been brought in to stop that error'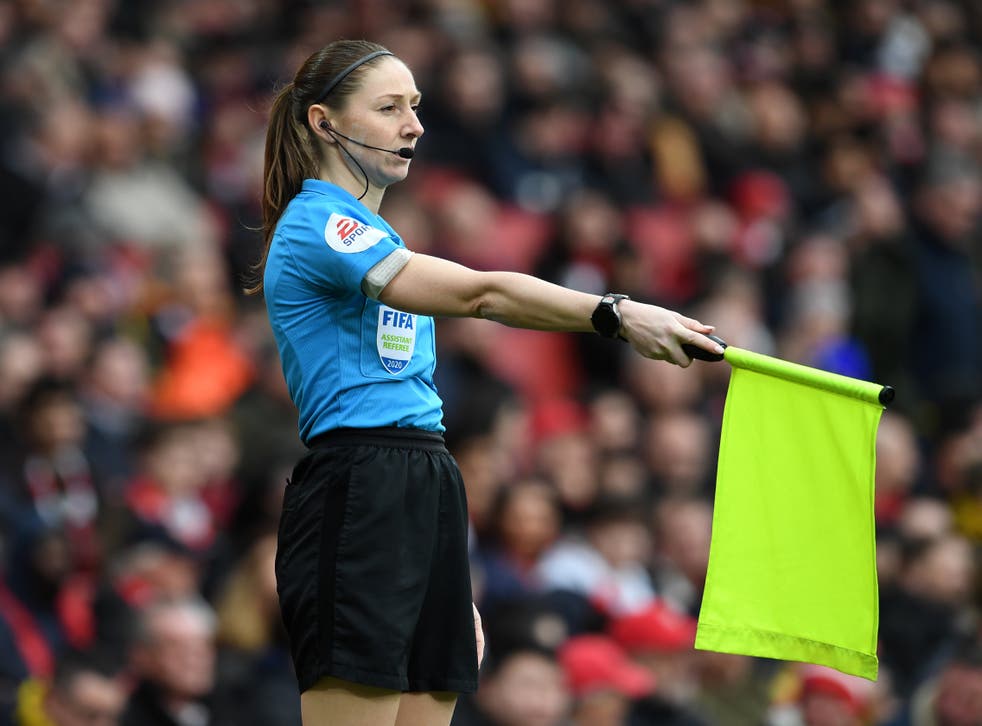 Premier League assistant referee Sian Massey-Ellis has praised VAR's impact on officiating at the highest level of English football, saying "it can only aide what we do".
Massey-Ellis has served as an assistant referee in the Premier League since 2010 and is the highest-ranked female official in the English game.
VAR has been a controversial addition to the Premier League since it was introduced in the 2019/20 season, and from this season, assistant referees been instructed to keep their flags down when judging marginal offside calls.
"[VAR] can only aide what we do," Massey-Ellis told Sky Sports. "I never want to leave a ground thinking that I've cost that team three points. At the Women's World Cup, you don't want to be thinking, 'I've knocked a team out of the competition because I've ruled a goal out for offside that wasn't offside.'
"We're all human, we all make mistakes, but for me VAR has been brought in to stop that error.
Read more
"For me, when I leave a ground I don't want to be thinking, 'I've cost that team'. What I want to be thinking is, 'I made a mistake but it was corrected by VAR'.
"[VAR] takes that pressure off, because as referees, we never want to affect the outcome of the game."
Massey-Ellis added that the move from the Premier League this season to delay the ruling of offside calls has resulted in a "steep learning curve" for assistant referees.
"As an assistant, you've got to change the last 20 years of your lining life," she said. "You have to go from your instincts of, 'That's offside, put the flag up', to, 'You've got to delay'.
"It is a really difficult skill to learn. I sometimes want to get some stones in my hands, so I don't put the flag up too quick. It was a really steep learning curve, trying to change what you've been doing for the last 20 years."
Massey-Ellis has been the only female official in the Premier League since she was promoted to the division in 2010, and in 2019 became the first English woman to referee a men's European fixture.
"I kind of just do my job," she said, when asked if she saw herself as a role model. "I just think that it is important that we do have role models, just to be able to see that it is achievable.
"So if people look at me like that, that's great. If we have another five female referees because they've seen me on the telly, then that's great news really."
Massey-Ellis also found herself at the centre of attention earlier this season when Manchester City striker Sergio Aguero grabbed the back of her neck during a match.
"I didn't think anything of it, I'm so focussed on talking to the referee," Massey-Ellis said of the incident.
"I think people can view it in a different way and each to their own opinion, really," she added. "You know, you can look at a situation from one angle or another, I suppose, just me being there in that situation. I didn't really think about it twice."
Join our new commenting forum
Join thought-provoking conversations, follow other Independent readers and see their replies