Liverpool should have sold Philippe Coutinho to Barcelona, says Graeme Souness
The money Barca were offering was for players who are 'game-changers on a regular basis' - which Souness suggests Coutinho is not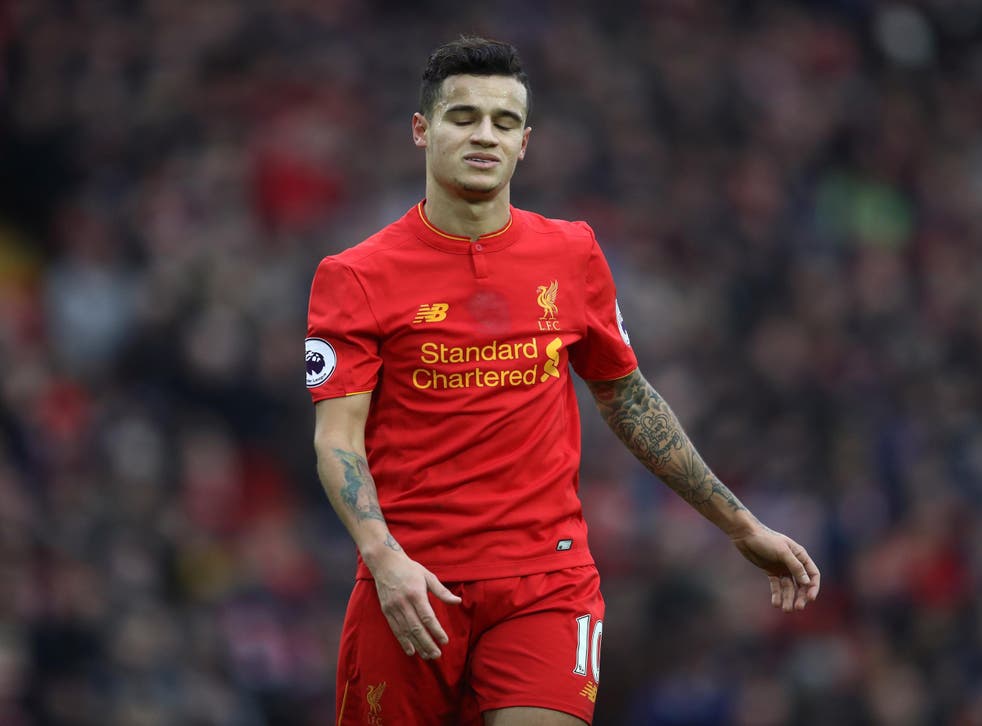 Liverpool should have sold playmaker Philippe Coutinho to Barcelona, according to former captain Graeme Souness.
The Catalan club made several bids in excess of £100m before deadline day but Liverpool remained steadfast in their refusal to sell.
Souness says, for that sort of money, he should have gone – comparing him unfavourably to other big money signings Neymar and Kylian Mbappe.
"I would have accepted an offer in excess of £100m for [Coutinho]," Souness told The Sunday Times.
"I know Paris Saint-Germain have paid £198m for Neymar and another £166m for Kylian Mbappe from Monaco, for his potential as an 18-year-old, but I would argue that for that sort of money they have to be game-changers on a regular basis. I would have taken Barcelona's offer."
10 players that cost less than £25m 10 years ago

Show all 10
Now that he is staying however, Souness says Coutinho must "have some respect" for the club and perform on the pitch.
The 25-year-old missed Liverpool's opening five matches of the season with a back injury which then mysteriously healed in time for him to appear for Brazil last week.
"You would like to think, given that the boy signed a five-year contract only in January, he would have some respect for Liverpool," Souness added.
"The common sense way would have been for him to turn round, so it was coming from his mouth, and say: 'I'll stay another year.'
"That would have been doing the right thing by the club and the club doing the right thing by him, as happened with [Luis] Suarez."
Register for free to continue reading
Registration is a free and easy way to support our truly independent journalism
By registering, you will also enjoy limited access to Premium articles, exclusive newsletters, commenting, and virtual events with our leading journalists
Already have an account? sign in
Register for free to continue reading
Registration is a free and easy way to support our truly independent journalism
By registering, you will also enjoy limited access to Premium articles, exclusive newsletters, commenting, and virtual events with our leading journalists
Already have an account? sign in
Join our new commenting forum
Join thought-provoking conversations, follow other Independent readers and see their replies