Football
'A path of endless frustration': The rising fears of fringe players in a shrinking transfer market
Transfer talk is always focused at the top end of the scale but clubs have been struggling to offload players and those on the outer reaches are facing uncertain futures, writes Melissa Reddy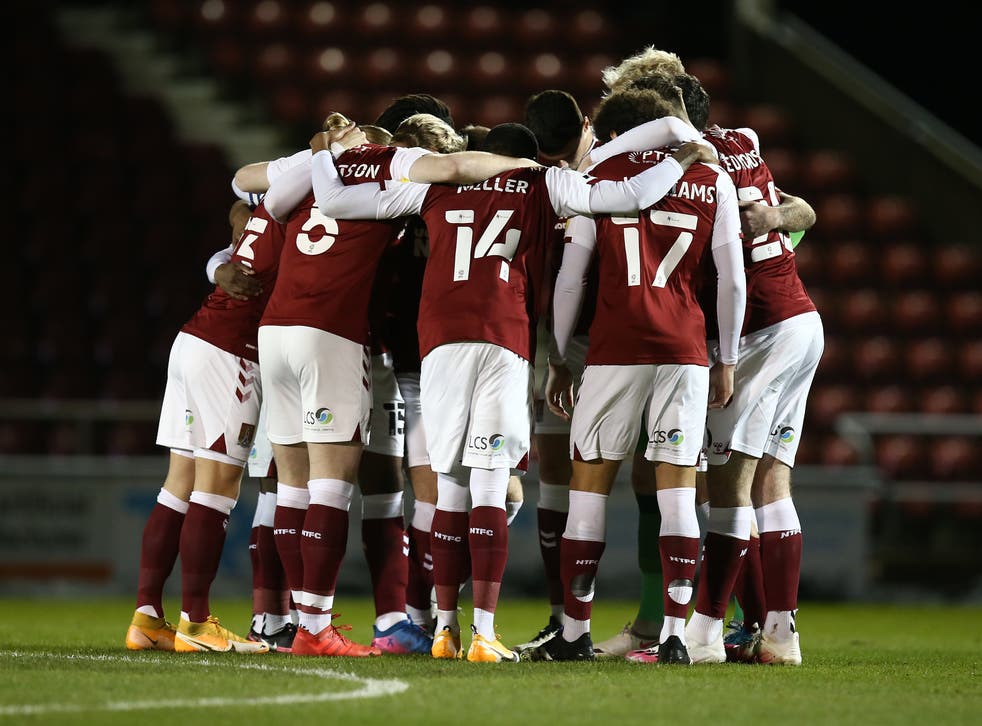 A
t the beginning of February, as the haze of a flat January window cleared up and analysis was carried out on possible success stories of another Covid-affected trading period, Arsenal were flagged as a club that could be quite content with their work. 
Manager Mikel Arteta and technical director Edu's overwhelming priority for the market was trimming the excess of an "unmanageable" squad and reducing the wage bill. 
Mesut Özil, Arsenal's highest-paid player, left for Fenerbahce without a transfer fee despite having six months remaining on his contract. Sokratis and Shkodran Mustafi had their deals terminated. Sead Kolasinac, William Saliba, Ainsley Maitland-Niles and Joe Willock exited on loan. 
Where generating impressive funds from outgoings used to be the marker of great business, with Chelsea making close to half a billion in this way over the past six years and sparking Liverpool to maximise their sales too, just being able to get rid was seen as a triumph for Arsenal. 
And this will be the new normal due to the financial implications of the global pandemic, which will have the biggest impact on fringe players.
"There is a lot of fascination over the huge deals as normal and some will still happen by the very few clubs with very rich owners that can ignore the amount of money we've lost," a senior executive of a London side tells The Independent. 
"But these are not normal times and the truth is being able to shift squad players is where we are seeing the most difficulty. A sale you could have made in previous years for £25m, for example, now has to be a loan - that's if you can find a club willing and able to take on the wages. 
"The contract terminations and the temporary agreements that we saw in January will be how it goes for a while. And if clubs aren't generating income from sales, on top of all the other financial losses, there is not going to be much room to buy."
Figures from Deloitte showed that Premier League clubs spent just £70m in the winter window, an eye-watering drop from £230m in January 2020. 
It is the lowest outlay since 2012, in a window dominated by loans. The major buys were Manchester United's move for Amad Diallo on an initial £18.7m deal, while West Ham turned their temporary hold on Said Benrahma into a permanent one for £25m.
Both of those agreements were made in the summer and the only other significant purchase in January was Aston Villa's recruitment of Morgan Sanson from Marseille for around £14m.
Across the other major European leagues, the dip in combined spend was more staggering from £581m to £171m.
Deloitte has predicted the scale of lost revenue due to Covid will "act as the catalyst in creating a shift in how clubs approach the transfer market over the next few seasons" and all indications as well as expert opinions from within the game concur. 
This is bad news for one of the core elements of trading. "Squad turnover is the base for all business," says a recruitment specialist that consults for European clubs. 
"You can't increase the quality of a team without also cutting down the numbers, the processes work in harmony. And what we found in the last two windows since Covid is that second part is becoming very hard because the clubs who the bigger sides would usually sell to just do not have the financial power to take these players on anymore. It's why we've seen so many loans and tearing up of contracts, but those also represent a loss of income for the sellers which affects purchasing. It's a cycle.
"I know of many players that are surplus to requirements who it would have been easy to find a suitor for in normal circumstances, but they are stuck with limited to no options."
An agent representing a top-flight forward in such a situation calls it a "path of endless frustration." Clubs are interested, but are unable to be so concretely, leaving his client and so many others facing a similar fate in limbo. 
"All the doors are only a little open to hear you out, the feedback is the player has the profile and experience they want, but money - which there is hardly any of - has to go on what they absolutely need. There is a lot of firefighting going on. 
"Everything on the player's side now has to be reconsidered: the kind of club, the location, whether a loan option instead of a permanent is acceptable, whether it's worth moving the family temporarily, how much of a drop in wages can be ok. 
"These are all very difficult to think though. So there is no career fulfilment at the club he is at because he hasn't been playing, but the next move will be likely be based on so many compromises so how can you be sure there will be fulfilment then?"
Performance psychologist Tom Young agrees, stressing it's beyond a professional issue and is one of wellbeing.
"Being a fringe player is tough at the best of times," he tells The Independent. "You want to feel valued. You want to feel like you're adding to an environment and you want to be getting something back as well. You want to feel like you're belonging to this group, which is challenged.
"We want to work with routines and we want to know where we belong and suddenly these players don't know where they're going to be. 
"Are they moving house? Do the kids need to come out of school, all these kind of thoughts come into it. And I think that's where the relationships are really important at the club.
"So that manager has to keep that player for me informed as much as they can. Obviously, you can't always tell a player everything. But one of the options, one of the routes, if this happens, is 'what do we do next? What if this happens? What are all different perspectives?' 
"The situation needs to be managed kind of really, really carefully and in a very authentic manner."
Angelino, who was on the fringes at Manchester City, but was fortunate to have had a really successful loan spell with RB Leipizig and earn a permanent deal spoke about the turmoil of not being able to play regularly. 
He said not having Pep Guardiola's trust "killed me. For me, confidence is everything. When you don't have the trust, like I do here [at Leipzig] with the coach, it affects everything."
The 24-year-old detailed how having found stability at the Bundesliga club has not only uplifted his career but his life in general. 
The sad reality is that will not be the norm for many players currently out of favour given their limited options and the kind of concessions they will have to make to secure a move.
Join our new commenting forum
Join thought-provoking conversations, follow other Independent readers and see their replies