WWE commentator Michael Cole reflects on 'most emotional moment' of career and adapting during Covid era
Cole showed incredible composure nine years ago to continue broadcasting while his friend and colleague Jerry 'The King' Lawler suffered a heart attack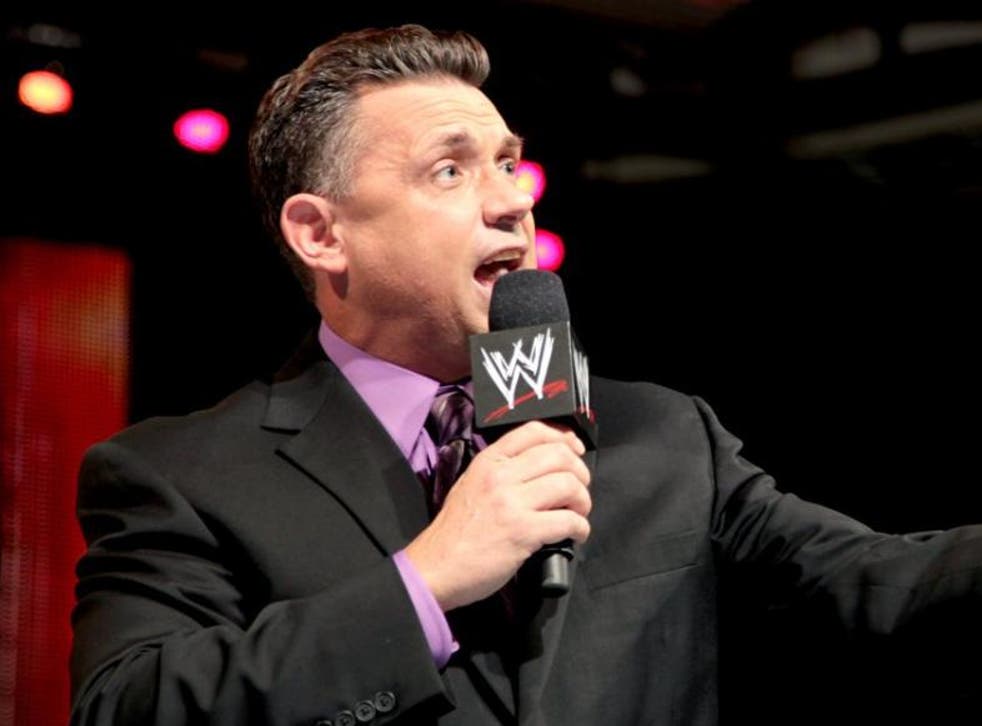 Legendary WWE broadcaster Michael Cole has opened up on "the most emotional moment" of his career when his colleague Jerry 'The King' Lawler suffered a heart attack live on air.
The incident, back in 2012, is far from the only challenge Cole has expertly navigated while commentating for the company over the last 25 years.
During that time, the 52-year-old has added his voice to some of WWE's most iconic in-ring moments and titanic bouts including the likes of Stone Cold Steve Austin, The Rock, John Cena and more.
It is also fair to say, however, that the former war correspondent has made himself a company mainstay against a backdrop of real-life chaos, drama and, at times, tragedy. Since his debut in 1997, Cole has worked through the sudden deaths of star performers like Eddie Guerrero, Owen Hart and Chris Benoit to name a few, and landmark world events like September 11 and the COVID-19 pandemic.
It's clear from our exclusive interview that the New Yorker still ranks one traumatic night above them all, though. In 2012, his broadcast partner Lawler suffered a heart attack whilst on commentary at ringside during a bout, just minutes after himself having wrestled.
Read more:
Cole would go on to receive plaudits for his incredible professionalism during the terrifying ordeal, during which he summoned medical attention and continued to call the action whilst Lawler was attended to having slumped from his chair.
The show would roll on - as would Cole's commentary - as he received emergency CPR backstage before being whisked away in an ambulance, leaving his grief-stricken colleague to deliver the troubling news to a global audience.
"Personally for me, that was probably the most emotional moment I've been through as a broadcaster in this company," Cole tells The Independent..
"Jerry is a really, really good friend of mine and I've sat by his side for 15 to 20 years calling shows week after week. We're really close.
"To have that happen on national television and [have to] watch this guy who is not only your partner but one of your close friends, on the air have a heart attack, then see what the emergency technicians are doing to help him... I was trying to remain calm and call what's happening in the ring since you don't want to panic people at home.
"[I found out] what had happened and explained that on the air, and tried to do it in a way that showed some compassion because you know his girlfriend, his friends and his kids are all watching this.
"They want as much information as you do and they're texting you to try and get updates, and you don't have any information to give them - plus you're trying to do a live television show that's being broadcast to the world.
"That was probably the toughest thing that I've had to do as an announcer in this company."
Remarkably, Lawler would go on to make a full recovery and even returned to the announce desk to resume his duties just weeks after the incredible ordeal.
He has gone on to continue to add his voice to WWE events while Cole, now Vice President of Announcers with the company, continued his own relentless workload. He now oversees the work of all of the company's broadcasters, commentators and interviewers, while also staying sharp behind the microphone as one of the hosts of Friday Night Smackdown.
Reflecting on more recent times, Cole's abilities have again been tested to an incredible degree as he helps steer WWE's slick production through the COVID era. The company has ploughed on throughout the pandemic, never so much as missing a week's episode of television.
He regards that incredible persistence and innovation - including the implementation of the Thunderdome which sees thousands of fans able to virtually attend events in place of being there in person - as a real triumph.
Read more: Roman Reigns and Drew McIntyre emerge victorious from memorable WWE Fastlane
He reflected: "More recently there's the global pandemic and what we've had to do as a company to be able to bring our product week after week to entertain those who are at home, who are sheltering or are just looking for an outlet to get away from the grim news every day.
"To give everyone a couple of hours of entertainment every week and for them to get away from that, that's what we do best; learning as a company how to get through shows without having our WWE fans in place, the construction of the Thunderdome and what that has done for our product.
"We're still hopeful we can get out there sometime and tour again, as this has been a challenge and a challenge for the way I do things as a commentator; how do you perform in front of no fans? How do you treat the Superstars? How do they treat you? What relationships do you build with them on the air?
"That's been a very trying time."
Catch Michael Cole as the voice of WWE Smackdown each week, airing in the UK on BT Sport, and on WrestleMania over the weekend of April 10th and 11th. on BT Sport Box Office and WWE Network. Visit wwe.com for more.
Join our new commenting forum
Join thought-provoking conversations, follow other Independent readers and see their replies