Romain Grosjean takes virtual trip to site of Bahrain Grand Prix crash
He retired after his contract with Haas was not extended for the new season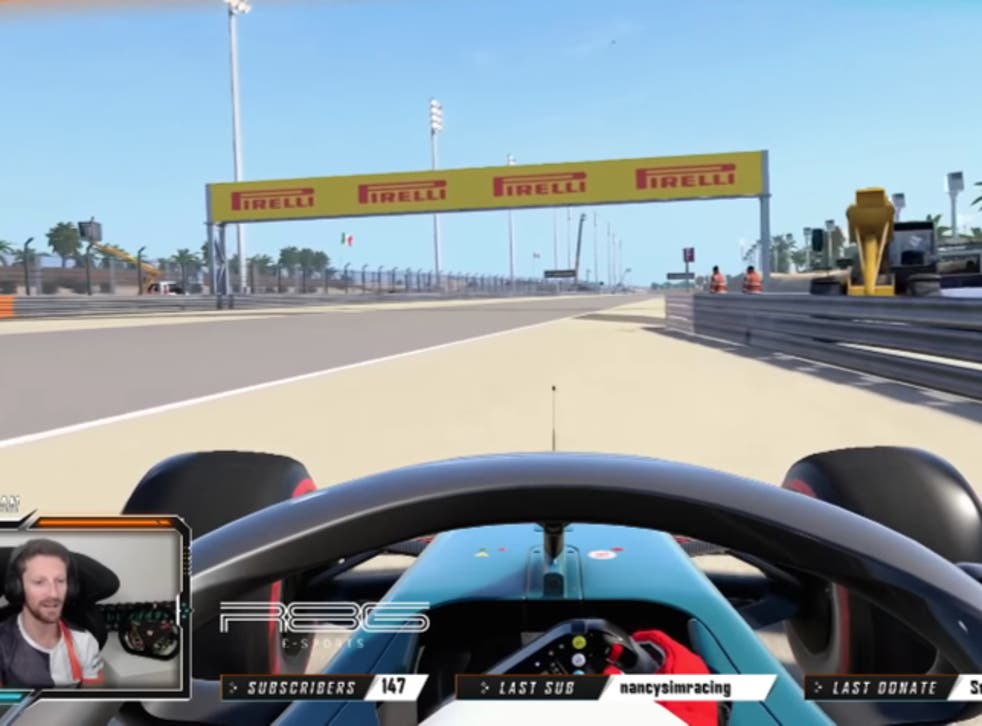 Former driver Romain Grosjean's F1 career ended in unexpected and dramatic fashion last season, as he was involved in a fireball crash in the Bahrain Grand Prix - but he has revisited the same location to show fans where it happened- in a virtual sense.
Thankfully, Grosjean emerged largely unscathed from the accident, suffering burns to his hands but escaping far more serious consequences, with his wife Marion crediting "several miracles" which saved him from death, with the halo device also reported to have played a big part in his survival.
The French driver is now signed up to the IndyCar 2021 championships, while also partnering with Haas for their Esports operations through his R8G Esports team.
On his own YouTube channel, meanwhile, he has embarked on a series showing F1 Grand Prix track guides through a simulator, with the latest seeing him virtually revisit the location of his Bahrain crash.
Grosjean was good-humoured in describing the precise location of the occurrence, slowing as he approached turn three to show viewers the installed barrier he hit.
READ MORE:
"Well, here it's realistic on the game," he said.
"Here's my barrier, where I had the big crash last year. So, I guess that's an update, but that's very realistic."
The rest of his video detailed the remainder of the track, the turns cars take and where likely moments for overtaking would arise, as fans were given a close-up view from a driver's perspective of how to handle each part of the track.
Grosjean's former Haas team-mate Kevin Magnussen said at the time that the crash was a wake-up call for drivers.
Join our new commenting forum
Join thought-provoking conversations, follow other Independent readers and see their replies