Tom Brady confirms he's 'coming back' after winning Super Bowl with Buccaneers
The 43-year-old won his seventh title and first in Tampa Bay since leaving New England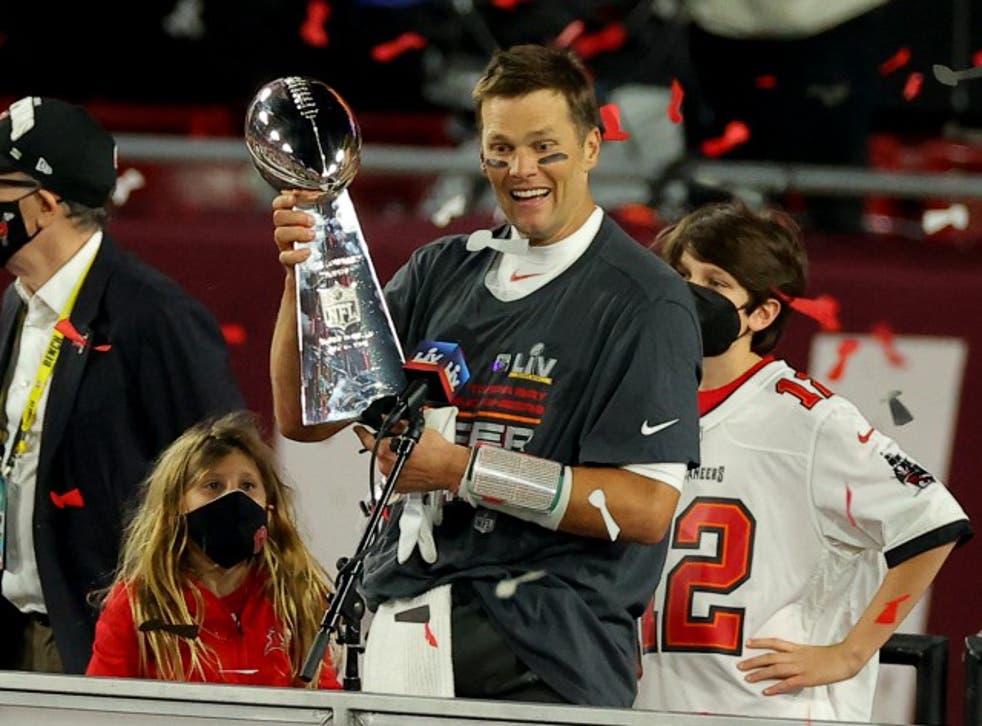 Leer en Español
Tom Brady insisted he "knew" the Tampa Bay Buccaneers would win the Super Bowl after guiding his team past the Kansas City Chiefs 31-9.
Brady was able to throw three touchdowns and no interceptions for 201 yards in an efficient display at Raymond James stadium.
With one more year on his deal with the Buccaneers, Brady confirmed his intention to run it back under Bruce Arians.
"I'm coming back. I'm so proud of all these guys here, we had a rough month in November, but we came together at the right time. We knew this was going to happen," Brady said after lifting the Vince Lombardi trophy.
READ MORE: Super Bowl 2021: Tom Brady guides Buccaneers past Chiefs - Five things we learned
"I'm not making any comparisons [to New England], every year is amazing, this team is world champions forever, you can't take this away from us."
Head coach Bruce Arians reiterated Brady's words to confirm he, too, will be back for one more year, despite previously retiring.
"I ain't going anywhere," Arians said. "I'm coming back trying to get two."
While Arians is not concerned with anything but retaining the existing group in an attempt to retain the title.
"The biggest thing is keep our guys," he added. "We don't have many weak spots."
Register for free to continue reading
Registration is a free and easy way to support our truly independent journalism
By registering, you will also enjoy limited access to Premium articles, exclusive newsletters, commenting, and virtual events with our leading journalists
Already have an account? sign in
Register for free to continue reading
Registration is a free and easy way to support our truly independent journalism
By registering, you will also enjoy limited access to Premium articles, exclusive newsletters, commenting, and virtual events with our leading journalists
Already have an account? sign in
Join our new commenting forum
Join thought-provoking conversations, follow other Independent readers and see their replies