Tom Brady and the man who knows how to beat him in the Super Bowl
Steve Spagnuolo is one of the rare few to have beaten Brady in the sport's biggest game but he knows what worked before may not work again against the best quarterback in NFL history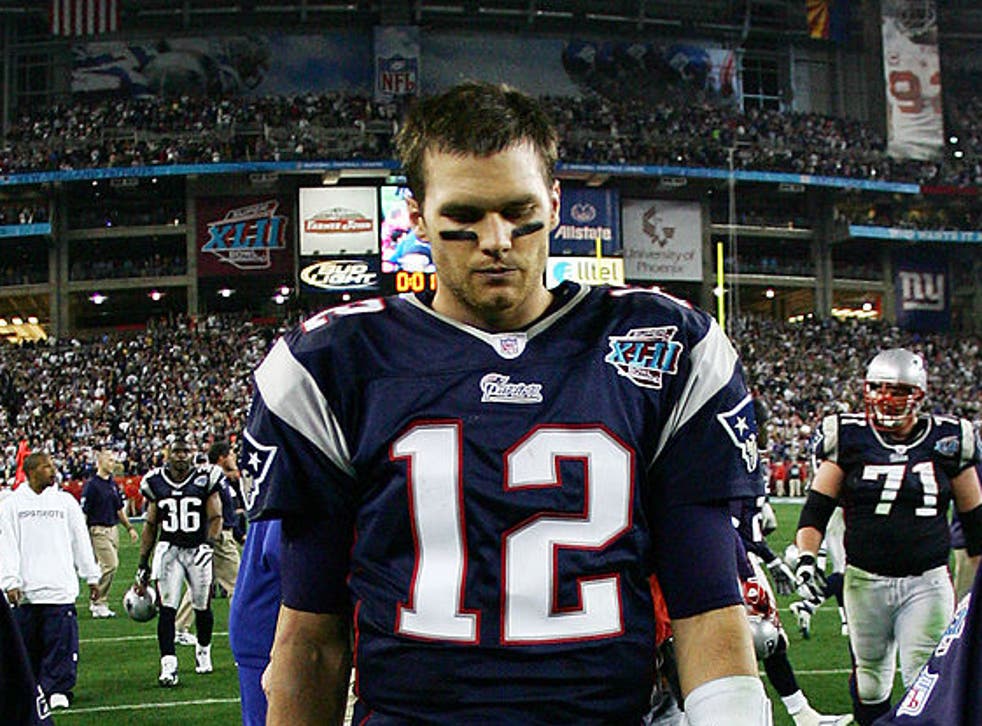 Leer en Español
The Super Bowl is Tom Brady's comfort zone. The 43-year-old has played in the big game nine times and emerged victorious on seven occasions. He is the Tampa Bay Buccaneers' biggest asset – even more than home advantage – when they face the defending Super Bowl champions, the Kansas City Chiefs, in the NFL's showpiece event at Raymond James stadium on Sunday night.
Steve Spagnuolo is the man who has to stop him. Kansas City's defensive coordinator has done it before, most famously 13 years ago. Back then Spagnuolo was on the sidelines for the New York Giants and Brady was quarterbacking the New England Patriots. The Pats had the opportunity to become only the second team to complete an unbeaten season but, in a remarkable upset, the Giants prevailed 17-14, giving the veteran playcaller his worst experience in a Super Bowl.
This year the Bucs are the underdogs. It is the first time Brady has not played for the favourites since his initial Super Bowl outing 19 years ago. He won in 2002 and Spagnuolo knows he is capable of upsetting the odds again. 
FOLLOW LIVE: Super Bowl 2021: Buccaneers vs Chiefs kick-off time, TV channel information and updates
Brady is the greatest quarterback ever to take a snap. His seven Super Bowl rings and a host of records set him apart, as does his longevity. He has never been the most athletic signal caller and he is far from the flashiest but his calmness under pressure and touch on the ball compare with the very best. The thing that elevates Brady above the rest is his game intelligence. Spagnuolo called him a "cerebral quarterback" earlier this week.
Nobody reads defences like Brady. When the opposition line up, he is able to assess their positions and predict their intentions. "He's a step ahead of everything," Spagnuolo said. "He has total control."
In the 2008 Super Bowl Spagnuolo disrupted Brady's rhythm by blitzing – sending defenders to put pressure on the quarterback. It is a risky business because it means receivers have space downfield and the offense can gain big yardage. Throughout his career Brady has punished teams who dare to send a pass rush against him.
In the most recent meeting between the Chiefs and Bucs in November Spagnuolo deployed the same tactic. Kansas City blitzed Brady almost half the times he dropped back to pass. He will expect pressure tomorrow. If he sees the charge coming, the Chiefs could be in trouble.
"We're going to have to be really good and not show him things, or as we say, don't let him read our mail," Spagnuolo said. "If he can read our mail he knows exactly what to do."
Kansas City won 27-24 in that regular season matchup in Tampa Bay but Brady engineered two fourth-quarter touchdowns to make the game closer than it should have been. Spagnuolo and his players are conscious that they cannot just repeat their gameplan. They need to surprise the quarterback. "You can't do one thing too much," the defensive co-ordinator said. "Or he'll find a way to make you pay for it." That message has been rammed home to the players.
"We are going to try to throw different things at him and that's what will throw him off his game," L'Jarius Sneed, the Chiefs cornerback, said. "As long as we keep him on his heels and keep him confused, we'll be alright."
Frank Clark, the defensive end, agreed. "For years we've watched this man dominate games because he was not pressurised enough or he's not forced off his spot," Clark said. "When he's allowed to stay in the pocket and be comfortable, he's getting off about 65 per cent [pass] completions. When he's forced to get out of the pocket a bit, even a few yards, his completion percentage goes all the way down to 37 or 36 per cent."
No quarterback likes to be hurried and hit and getting to Brady is easier said than done. Tampa Bay have been on an unbeaten run since the defeat by Kansas City and have scored more than 30 points in their three playoff games. They are a much more confident unit than they were in November. Brady this week said that he is better prepared than in any of his previous Super Bowl appearances. Because the game is in Florida he has been able to remain at home. His family have been out of town, giving him the house to himself and the chance to concentrate solely on tomorrow's game. He has spent hours glued to the screen, assessing every nuance of the Chiefs' defence. "The more film I watch the more I understand," he said ominously. 
Things are different for Brady this year, and not just because he can stay at home instead of being holed up in a hotel in a neutral city. He spoke to the press via a Zoom call and talked about the strangeness of playing in a pandemic. "This is a crazy media day," he said. "I'm sitting here in an empty room." Normally these press conferences attract hundreds of reporters from across the world. "This is very different to the other nine experiences."
The reference to his nine Super Bowls was casually thrown in but Brady was making a point. He has seen it all. He could not be more comfortable. 
On Sunday night Spagnuolo needs to find a way to disturb him, this time with a new twist. What worked before may not work again against the standout quarterback in NFL history.
Join our new commenting forum
Join thought-provoking conversations, follow other Independent readers and see their replies