Olympic legacy: Haunting pictures show past Games buildings left to crumble
Many previous venues have not been used after hosting the events they were built for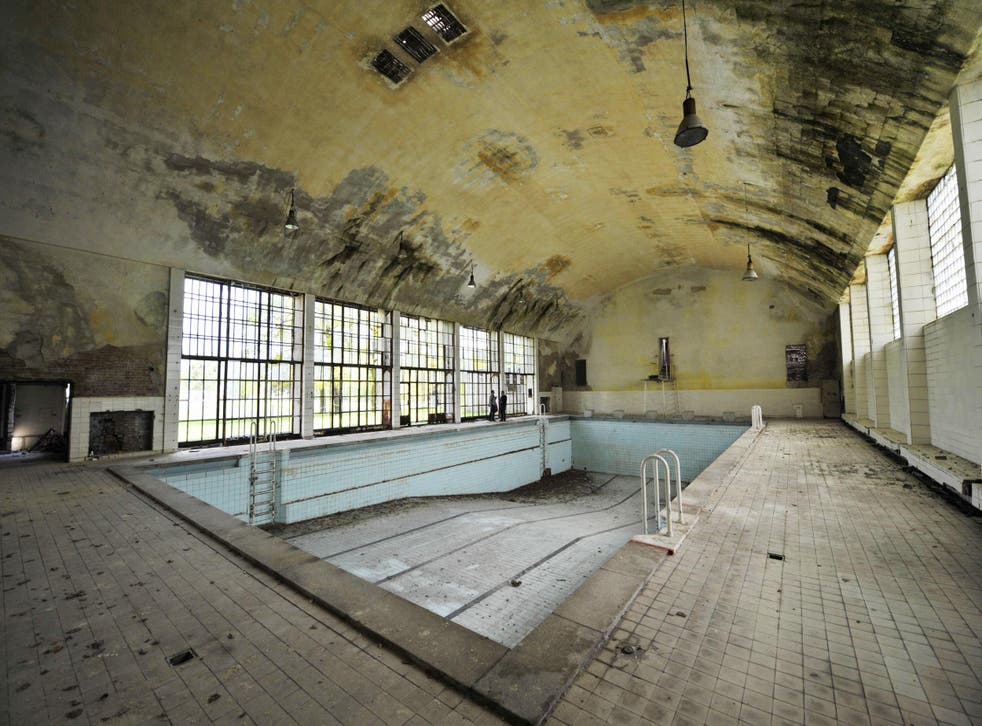 As the Olympic Games kick off in Rio de Janeiro following huge protests across the country at their cost, it seems hosting the sporting event can be just as controversial in the years afterwards as in the months beforehand.
Photos of abandoned and derelict Olympics buildings around the world show that a country's moment in the international spotlight can leave a very visible symbol of economic difficulty thereafter.
Whether softball stadiums in Greece or ski jumps in Sarajevo, the grand structures often evoke ghosts of a more glorious past.
Yet in some cases, as with Berlin's 1936 Olympic village built under Nazi rule, it is the shame of the past that prevents them from being used again.
Germany's Olympic village in Elstal, west of Berlin, was built for the 1936 summer Games. It housed more than 4,000 athletes for the notorious events in which black athlete Jesse Owens won four gold medals under Adolf Hitler's gaze. Soon after, the village was used as barracks for the German army. From 1945 it became a barracks for Russian officers until the Russian army's final withdrawal in 1992.
In pictures: Olympic buildings abandoned

Show all 11
It had what was known as the "Reich Sports Field". The village consisted of a reception building, 136 single-storey and five two-storey residential buildings, a large dining house, a kitchen house, the Hindenburg House, the Commandant's House, a sports hall, a swimming pool, a sauna, and a hospital.
The dining House of Nations alone consisted of 38 dining rooms.
Today it is kept in a derelict version of its original state and tourists may visit the room where Jesse stayed.
Other countries have had little choice but not to invest any further in enormous infrastructure projects to host the Olympic Games, following economic hardship and even war.
Twelve years ago, Athens spent €9 billion (now £7.6bn) on building sporting venues for the games - the same amount spent by the Brazilian government so far for the Rio games.
The motto for the event, "Welcome Home", has become sorely ironic for many Greeks who have criticised their government for economic hardships which have left the majority of stadiums abandoned.
A similar story is told by pictures which capture the crumbling ski jumps and disused bobsleighs in Sarajevo in Bosnia and Herzegovina. Most of 1984 Winter Olympic venues in the capital have been reduced to rubble by neglect as well as because of the 1990s conflict that tore apart the former Yugoslavia.
More recently, Beijing's hosting of the 2008 Olympic Games saw some venues re-purposed for cultural events and others, such as the rowing and kayaking centre, baseball arena and a BMX track, left deserted.
Register for free to continue reading
Registration is a free and easy way to support our truly independent journalism
By registering, you will also enjoy limited access to Premium articles, exclusive newsletters, commenting, and virtual events with our leading journalists
Already have an account? sign in
Register for free to continue reading
Registration is a free and easy way to support our truly independent journalism
By registering, you will also enjoy limited access to Premium articles, exclusive newsletters, commenting, and virtual events with our leading journalists
Already have an account? sign in
Join our new commenting forum
Join thought-provoking conversations, follow other Independent readers and see their replies