Bianca Walkden wins taekwondo bronze medal after defeating Aleksandra Kowalczuk at Tokyo 2020
The three-time world champion rallied after a devastating loss to South Korea's Dabin Lee in the semi-finals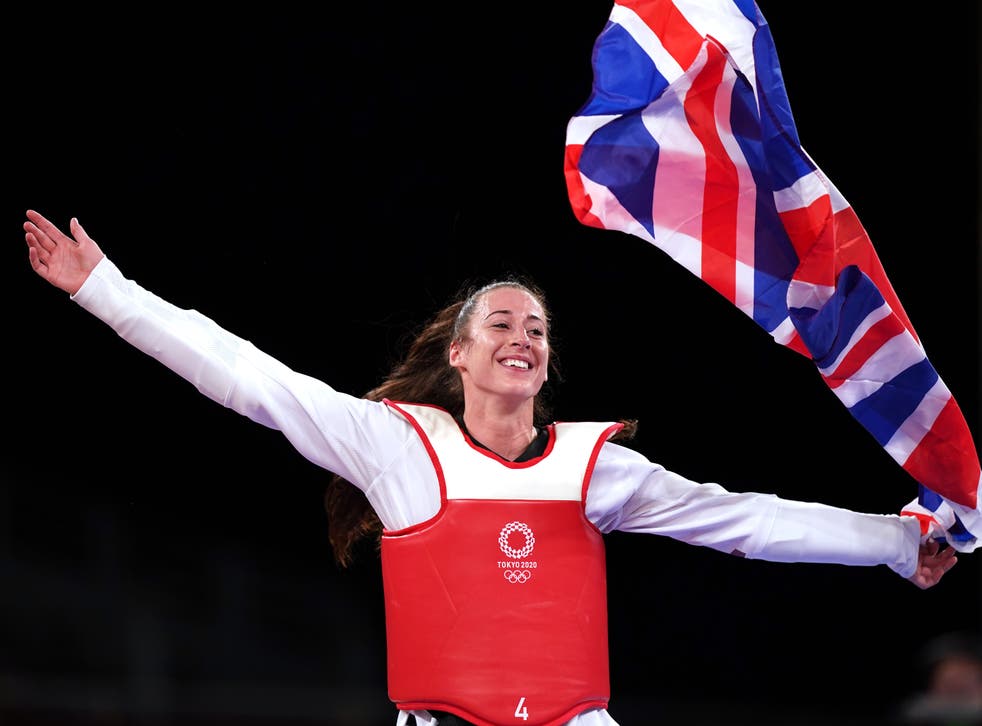 Bianca Walkden won bronze at Tokyo 2020 to become a two-time Olympic medalist after defeating Aleksandra Kowalczuk in the women's taekwondo +67kg category.
The three-time world champion rallied from a crushing late defeat to South Korea's Dabin Lee in the semi-finals, giving up a three-point head-kick right on the button to lose 25-24.
After a gripping bronze medal match-up, Walkden spoke about how she hoped to inspire kids watching at home.
She told BBC Sport: "I am happy I have got a medal, I'd never die trying until the end, it was so hard, I gave my soul before, I thought I got robbed. I stayed calm, I gave everything I had. I was up, I was never going to go back.
"I was lucky to bring it back so well with all the circumstances. It was soul-crushing, I just wanted to come out and be the champion I think I am.
"I hope all the kids watching can take a bit of inspiration from it. Give your heart and sould and you can come off the mat with your head held high. Maybe one day I can win a gold."
In a tense opener, Walkden quickly grasped the advantage with three single-shot punches, earning a two-point lead.
Kowalczuk claimed the only point of the next stanza to reduce the Brit's lead to 4-3 going into the last.
But Walkden reestablished the two-point cushion, then with 45 seconds left, she pulled four clear with a shot to the body.
Walkden held on for a 7-3 win with her Team GB coaches and teammates, including Jade Jones, loudly applauding her.
Walkden is now a two-time Olympic bronze medalist, having also finished third at Rio 2016.
Join our new commenting forum
Join thought-provoking conversations, follow other Independent readers and see their replies