Rio 2016: Olympian Ryan Lochte had 'cocked gun pressed to forehead' during armed robbery
The armed men took Lochte and three other US Olympic swimmers' 'money and other personal belongings'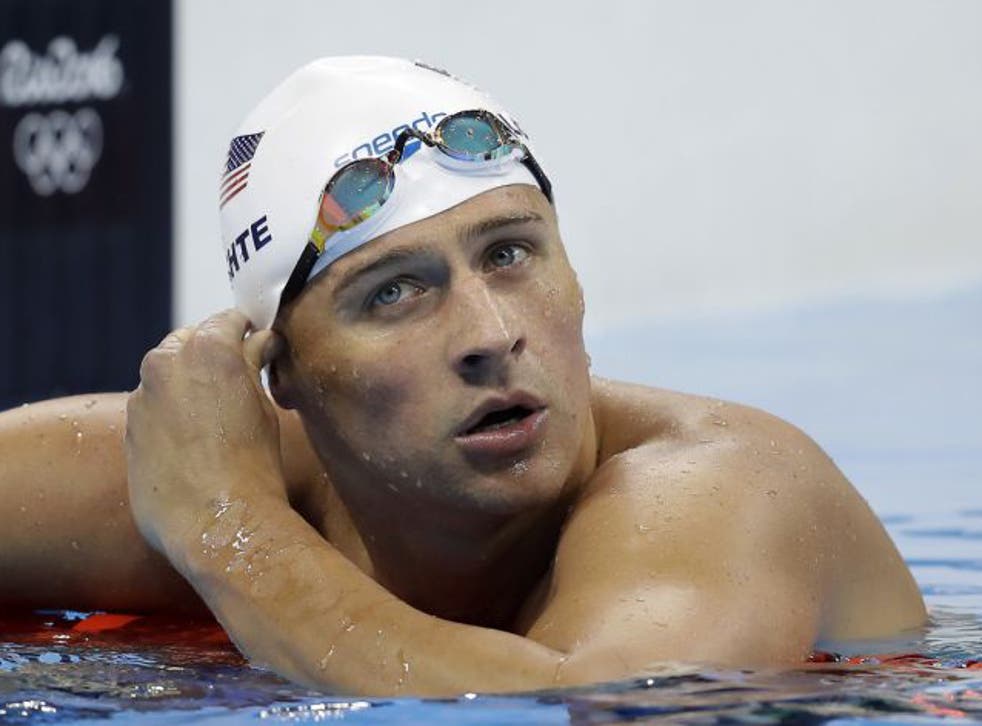 Four US citizens, including the Gold medal-winning swimmer Ryan Lochte, have been robbed in Rio by people posing as armed police, the US Olympic Committee has said.
Lochte and three other US Olympic swimmers were travelling in a taxi from the French Olympic team's hospitality house to the athletes' village early on Sunday when the their vehicle was stopped by armed men, USOC spokesman Patrick Sandusky said.
"The taxi was stopped by individuals posing as armed police officers who demanded the athletes money and other personal belongings," he said.
Lochte told NBC one of the robbers put a gun to his forehead before stealing his wallet.
Mr Sandusky said the four swimmers are "safe and cooperating with authorities".
Rio 2016 Olympics - in pictures

Show all 74
The USCO initially denied Lochte had been robbed after news of the incident emerged from his mother, Illeana Lochte.
Ms Lochte told USA Today that her son had been "shaken up" after the group took "their wallets".
"We got pulled over, in the taxi, and these guys came out with a badge, a police badge, no lights, no nothing just a police badge and they pulled us over," Lochte told NBC's Today show.
"They pulled out their guns, they told the other swimmers to get down on the ground - they got down on the ground. I refused, I was like we didn't do anything wrong, so - I'm not getting down on the ground.
"And then the guy pulled out his gun, he cocked it, put it to my forehead and he said, 'Get down,' and I put my hands up, I was like 'whatever.' He took our money, he took my wallet - he left my cellphone, he left my credentials."
Rio 2016: How the Olympic Games have fared one week on
The incident took place hours after the last night of Olympic swimming at the Games.
Lochte, 32, swam at two events and winning gold on Wednesday in the 4x200-metre freestyle relay.
The incident is the most high-profile of a string of security incidents at this year's Olympics.
In June, the Australian wheelchair basketball player Liesl Tesch said two armed thieves demanded money and stole her bicycle as she trained in the Brazilian city.
The Australian team then had a laptop and Zika-protective team shirts stolen from their quarters in the Olympic village and Russian former Olympic swimmer, Evgeny Korotyshkin, said he was robbed by gun-toting teenagers while visiting Rio as president of the Moscow swimming association.
Earlier this month, a bus carrying journalists from the basketball venue to the main Olympic park was attacked, with witnesses reporting what sounded like gunshots hitting the vehicle, shattering windows and leaving two people with minor cuts from flying glass.
Additional reporting by Associated Press
Register for free to continue reading
Registration is a free and easy way to support our truly independent journalism
By registering, you will also enjoy limited access to Premium articles, exclusive newsletters, commenting, and virtual events with our leading journalists
Already have an account? sign in
Register for free to continue reading
Registration is a free and easy way to support our truly independent journalism
By registering, you will also enjoy limited access to Premium articles, exclusive newsletters, commenting, and virtual events with our leading journalists
Already have an account? sign in
Join our new commenting forum
Join thought-provoking conversations, follow other Independent readers and see their replies