Rio 2016: Green Olympic diving pool 'smells of farts', says German diver Stephan Feck
The pool is currently closed to athletes while maintenance work is carried out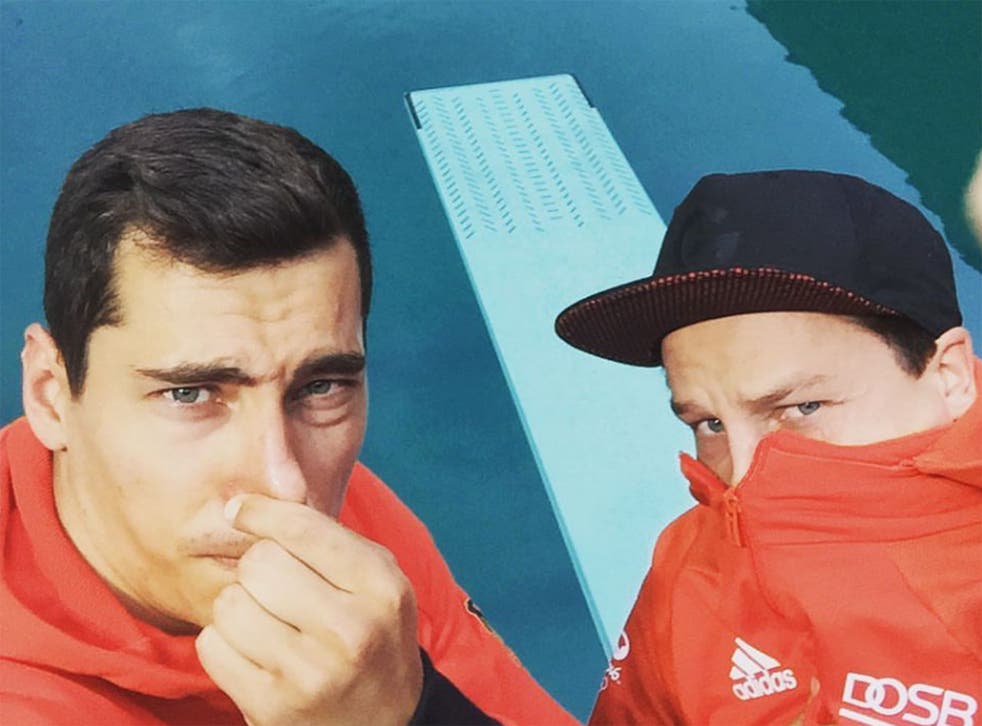 The Olympic diving pool, which has been closed to athletes wishing to train while organisers attempt to turn the water's colour blue again, reportedly 'smells of farts'.
The pool's water turned a verdant shade of green on Tuesday, sparking concerns that the water may be unsafe for athletes to compete in.
Officials have repeatedly assured that divers are not at risk yet, when they turned up to train on Friday morning, the pool was closed for maintenance.
Stephan Feck, who is scheduled to compete in Monday's men's three-metre springboard event, later complained that the Maria Lenk Aquatics Centre smells like flatulence.
"The moment you want to do some workout and the pool is closed -- the whole venue smells like somebody has fart," he wrote on Facebook.
Feck also uploaded a picture of himself and a team-mate holding their noses while in the Aquatics Centre.
With the pool closed, athletes have been forced to perform 'dry' training with trampolines and harnesses in another part of the venue.
Questions have also been raised about the safety of the Aquatics Centre's water polo pool, adjacent to the diving section, which has left athletes complaining of 'stinging eyes'.
The Australian water polo player Richie Campbell said on Thursday: "I don't know what's happened. I think they bumped up the chlorine or something because my eyes are stinging."
"It hurts at the end of the game and we'll probably get teary eyes for the next couple of hours but that's alright.
"I felt it more towards the end. It wasn't too bad in the water but now it's really starting to sting."
Register for free to continue reading
Registration is a free and easy way to support our truly independent journalism
By registering, you will also enjoy limited access to Premium articles, exclusive newsletters, commenting, and virtual events with our leading journalists
Already have an account? sign in
Register for free to continue reading
Registration is a free and easy way to support our truly independent journalism
By registering, you will also enjoy limited access to Premium articles, exclusive newsletters, commenting, and virtual events with our leading journalists
Already have an account? sign in
Join our new commenting forum
Join thought-provoking conversations, follow other Independent readers and see their replies