Amy Williams on injury, recovery and coping with the pain to become an Olympic champion
Exclusive interview: Williams won Britain's first Winter Olympic gold medal for 30 years at Vancouver 2010, but she reveals it required a long battle with her own body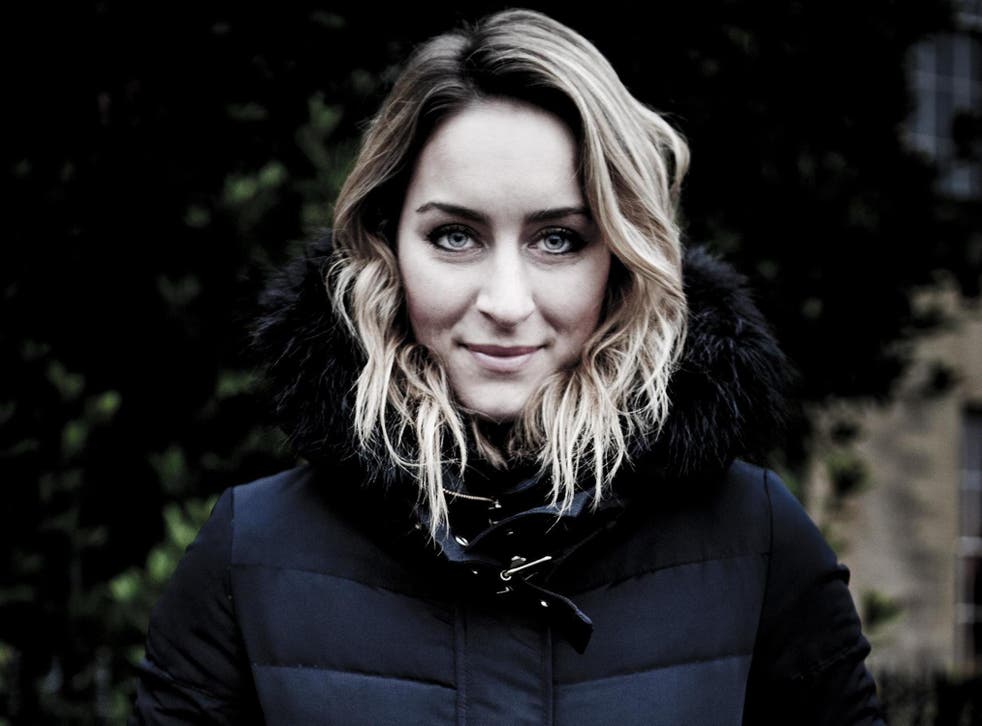 Amy Williams has never told this story before. During a practice run just a couple of days before her skeleton triumph in Vancouver in 2010, where she would become the first British athlete to win a Winter Olympic gold medal for 30 years, she crumpled on to the ice in agony.
Williams had spent years suffering with back trouble. It began at an east German track named Altenberg, nicknamed Altencrash by racers for its treacherous reputation, where a training incident caused her to slip a disc. The wear and tear of the sport, in which riders charge in bent sharply over their sled and send their body hurtling down a track at 80mph/hr, was taking its toll, and in the build-up to the most important race of her life in Vancouver, her back gave way once more.
"At the Olympics I couldn't even bend down," Williams tells The Independent. "I just felt my back go. I was on the strongest painkillers I was allowed to be on. It was mind over matter: 'You're back isn't 100% but you can still go and win'."
Pain is an occupational hazard for most extreme athletes. There is always something nagging and Williams was no different. Just as troubling as her spine were her knees which took a pounding on the ice over her career. Williams had four knee operations in all, from relatively straightforward treatment on her cartilage to a full-blown realignment of her patella. "I was at the gym when my knee gave in and bent the wrong way. They cut into my tibia bone, took out my kneecap, shifted it across and bolted it all back together."
In her most challenging times off the track Williams spent up to eight months in recovery. "We didn't always have a full-time physio but as I got better I did have more access to help," Williams says. "A strength and conditioning coach would write a programme based on doctor's advice, adapted for the injury. You would be ploughing away at the simplest stuff, you're literally trying to lift your leg one inch, and you can't even do that at first. To activate your quad feels like the hardest thing in the world. Just walking up and down stairs feels hardcore.
"You try and time surgery so it's in the off-season and doesn't affect you too much, but it's hard. You're still watching teammates lifting heavy weights in the gym while you're barely getting down the stairs on crutches. It's one of the mentally toughest things as an athlete you have to go through. I had to go to the gym at a different time. I would rock up an hour earlier than my teammates because it was better to take myself away. I could still do my psychology, my planning, work on my other leg, core work. It's about finding other things that keep you going."
Williams set herself small but important challenges away from the track. She targeted carrying the Olympic torch ahead of London 2012, and managed to get to the end of her road without the need of leg brace. Even her wedding day became a goal of sorts. "It was touch and go whether I would be able to walk down the aisle but I did. I couldn't dance! But at least I wasn't on crutches."
After becoming an Olympic champion in Vancouver, Williams was advised by doctors to retire immediately to preserve her knees and back, and although she carried on for a few more months, it soon became clear she was at the end of the road. She still lives with aches and pains, including sciatica in her leg, and although she has felt the benefits after moving from a town house to a bungalow, Williams knows she may one day need knee replacements. So was it all worth it?
"Yes," she says without hesitation. "Clearly when you have the medal in your hand, after the blood, sweat, tears and pain, it makes everything worthwhile. It is hard to still live with the pain, which I guess most days I do feel, especially my back, but that's part and parcel of sport. You kind of learn to live with it and hopefully you can help other people along the way. I'm mentoring the new skeleton talent and just being able to pass on my experiences, whether it be physical, mental, I can pass on all that knowledge."
In association with Voltarol. For more information about our products or to report an adverse event with one of our products please contact 0800 783 8881.